Plane Between Planes
(?)Community Member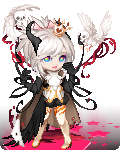 Posted: Tue, 30 Aug 2011 07:09:30 +0000
xxxxxxx
《
x
君 の 手 を 握 り し め
x
▬ ▬ ▬ ▬ ▬ ▬ ▬ ▬ ▬ ▬ ▬ ▬ ▬ ▬ ▬ ▬ ▬
xxxx
↘

★

↘

★

↘

★

↘
xxxxxxxxxxxxxxxxxxxxxxxxxxxxxxxxxxxxxxxxxxxxxxx
↓ ↓ ↓
xx
T I G H T L Y

x

G R A S P I N G

x

Y O U R

x

H A N D
x
✩
x
T I G H T L Y

x

G R A S P I N G

x

Y O U R

x

H A N D
x
✩
x
T I G H T L Y

x

G R A S P I N G

x

Y O U R

x

H A N D
x
▾ ▿
▱▱▱▱▱▱▱▱▱▱▱▱▱▱▱▱▱▱▱▱▱▱▱▱▱▱▱▱▱▱▱▱
xxxx
▇▇▇▇▇▇▇▇▇▇▇
❝
┋
I'D LIKE TO SEE FOR HOW LONG I CAN STOP TIME LIKE THIS
┋
❞
▇▇▇▇▇▇▇▇▇▇▇
xxx
▱▱▱▱▱▱▱▱▱▱▱▱▱▱▱▱▱▱▱▱▱▱▱▱▱▱▱▱▱▱▱
い つ ま で も こ の ま ま 時 を 止 め て み た い
x
✩
x
い つ ま で も こ の ま ま 時 を 止 め て み た い
x
✩
x
い つ ま で も こ の ま ま 時 を 止 め て み た い
x
✩
xxxxx
「
⇣
x
t h e

x

w a r m t h

x

i ' d

x

f o r g o t t e n

x

a w a k e n s
x
▱
x
t h e

x

w a r m t h

x

i ' d

x

f o r g o t t e n

x

a w a k e n s
x
⇡
」
xxxxxx
▪▪
┊
x
忘れてた温もりが 呼び覚ます安らぎ生まれる前の記憶
xx
⋮⋮
xx
忘れてた温もりが 呼び覚ます安らぎ生まれる前の記憶
x
┊
▪▪
xxxxxxxxxxxxxxxx
▬ ▬ ▬ ▬ ▬ ▬ ▬ ▬ ▬ ▬ ▬ ▬ ▬ ▬ ▬ ▬ ▬ ▬ ▬ ▬
x
↱↱
A TRANQUIL MEMORY FROM BEFORE BEING BORN
。
x
▬ ▬
xxx
The first time Sion returned to the site of their completed hunting adventure, carrying an assortment of sticks and twigs in his arms, Ryner was nowhere in sight. It didn't take much to figure out where he'd gone, and the silver-haired male sighed to himself. Really, it should have been anyone's guess that he'd retrieve the other's shirt for him eventually, since he was going to be walking around in the forest to begin with. But, he supposed, Ryner could only be Ryner, and his sense of priority or logic wouldn't work in the same manner as those of most people. Rather than be concerned in the slightest, he smiled softly to himself and, after dropping the spoils of his first trip, he disappeared back among the trees, this time walking along the riverside and set on finding rocks of a particular, similar size. This task took longer than the first, as Sion found himself wandering quite far in his search, with nothing but the humming of birds and the muffled cries of a few insects to keep him company. Aside from, at times, his own reflection as he briefly passed close to the water here and there. He looked pretty messy, so at some point he stopped for a bit, carefully smoothing his clothes, dusting off patches of dirt -- with a bit of water where they wouldn't come off -- and shaking away stray leaves and twigs. There was nothing he could do about the small tears in the fabric, but even with only just what he'd been able to fix, it already looked far better and less pathetic. At last, he ran his hand through his hair, smoothing whatever mess was still left in it after Ryner had already taken care of it for the most part just earlier.

In the end, when he looked at the water again as he took time to drink some, he felt a lot better.

After that, things progressed a little faster, as he took time to carefully pick some rocks out of the river itself instead of looking for them on shore. He carried a good number of them at once, nestling them against his chest, fixed in place with one arm. It was messier this way, but faster, and it only took two trips as opposed to something like seven to carry the amount that he needed. In-between at some point, Ryner had appeared again, and Sion did take note of the fact, but his friend was distracted in the process of trying to obtain meat they could cook, so he didn't seem to notice that Sion had been around. It didn't appear as if he was noticed even when he finally settled down next to the spot where he'd dropped everything he'd carried in until then -- somewhere in the middle of the open space, where it would be perfectly safe to make a fire -- and started to carefully build a circle with the rocks. Ryner was busy cleaning and redressing himself, it seemed, and Sion idly watched with the bit of attention he could spare from his own work, observing as the other's bared back disappeared from his sight to be finally covered by clothing once more. It was, for some reason, rather amusing to see -- maybe mostly because Ryner was by all semblances completely unaware that Sion was there.

The feeling of closeness that they'd shared with each other hadn't ended at all, even though the embrace they'd been in was now gone. When he watched Ryner, Sion felt somehow at peace -- at least over the unsettled, strong emotions that he knew he was burying somewhere deep in the back of his head, as now wasn't the time for them. There was nobody else here; only the two of them and the forest, the river, the pleasant fresh air and semi-quiet ambiance. He didn't really have to worry about a thing for a while. And somehow, he felt that the other was probably happy as well -- as happy as he was, just calmly and naturally like this. All over the fact that they'd been able to act in that certain way with each other. In the end, probably just being open was better.

As he carefully finished arranging the sticks in an orderly pile -- quite low in height for practical purposes that would become apparent in a while -- Sion fully lifted his gaze to see what the other was doing. It seemed that, after taking care of himself, Ryner was now preoccupied with the dagger that Sion had given him to do what he needed. He turned it around in his hands for a while, studying it very attentively before finally slipping it into the waters and starting to wipe off the blood from the deer. When it happened, there weren't that many signs of it -- just a small flinch and something mumbled from Ryner that Sion really couldn't hear well at all from this distance. And yet, somehow, for a strange reason he himself couldn't quite explain, he knew that the oddly ironic what-are-the-odds of Ryner actually injuring himself with the small, elegant blade really had happened.

Yes. Ryner had just accidentally cut himself...

With the dagger that was going to---

That clear concept ran very firmly through Sion's mind. He knew it then, more clearly than ever -- he understood just what he was going to do. He'd already set himself a fixed time for it, at the end of this day or something of the sort. Right now, with that sort of gentle feelings from a soft, perfectly natural moment between them still lingering in his very real and recent memory, he really wouldn't be able to do it. But by then, with that sort of exact time given to himself, Sion would be ready. He would be the one to save Ryner, because there was really nobody else. He was the only one who knew exactly what Ryner needed to be protected from, and who was going to help him. And probably, right now, the best thing he could do for him was make sure that soft happiness stayed. Or maybe this wasn't really for Ryner; maybe it was just a selfish wish in the end. But, right then, Sion felt like he should give as much as he could to the other -- of everything he could find, and ultimately maybe even of himself. He should keep Ryner close and watch over him, and not let him worry at all about a single thing.

That's right...

Slowly, Sion stood up from his spot, abandoning the circle of stones that surrounded an intricate structure of sticks without lighting the fire just yet. Instead, as silently as he could so as not to disturb the other with his movements, he stepped slowly closer. It was really too priceless a sight -- calm, relaxed, maybe a little contemplative, beautiful Ryner. Stunning, and so very sad. Even though he couldn't be allowed to know so just yet.

"Who are you thinking of?" Sion asked playfully as he came finally closer. Why did it have to be someone no matter what, and not just some thing or another? It was somehow far more intriguing that way. Almost as if they were playing a game yet again, and the king was confident enough to somehow be convinced at the time that it had been him, or something like that. Stepping lightly into the water, the silver-haired male didn't give the other any time to really react and just crouched in front of him too, hand already moving to grab Ryner's wrist. The wrist of his free hand, the one that still had a finger absently rested between the male's lips. Tugging it softly, without a bit of restraint... There it was, right now -- that strong boyish charm Sion had, the kind of thing that had so easily won the hearts of so many girls, and even so many women, as they looked upon the elegant and so very distant and unreachable Hero King. But he wasn't distant and unreachable for Ryner at all. With only the barest of soft, knowing smirks, and with a security in his every move that couldn't be shaken off or distracted, he pulled the other's hand to himself, turning it slightly so that he could look at the finger in question. Yes, that was it yet again. Bold, rather shameless and unbelievably confident, devil Sion that only Ryner really got to see on somewhat of a regular basis. "Let me see."

But it was almost like that wasn't really what he wanted to say. With that sort of bold attitude...

Would you like me to do that for you instead?

It could have really been something more along those lines instead, as very subtly during his examination, the tip of Ryner's fingertip really did come nonchalantly close to Sion's own lips.

The silver-haired male's eyes never left those of his friend, gold locked with brown even over that hand that he was carefully scouring. There was, indeed, a very tiny visible cut on the tip of the other's finger, but it was definitely nothing to worry about. And yet, even for such a minor thing, and even despite the endless tease that he was performing on Ryner, there was an interminable sense of gentleness about Sion. His hold on the other's wrist softened even further and what he actually did was lift his own other hand and gently brush a couple of fingertips over the small, fresh cut, so lightly that they'd barely be felt. It looked like almost a joke, since the injuries Sion himself had on that particular hand really shadowed that one entirely, but he didn't seem to be paying attention to that. There was only some sort of affection in his every move -- maybe something akin to a parent looking out for a child? ...No, that was different as well. The same nuance of something precious that needed to be protected and cared for was there, but to Sion, Ryner was not a child. Ryner was...

"Sorry. Ryner," he said with a really soft smile. "I've really put you through a lot of trouble this time." Over that sort of closeness that still lingered so vividly between them, Sion sounded truly genuine. That quiet voice, the tiny curl of his lips, his eyes that flicked peacefully from Ryner's finger back to his face... Everything about him was open, it seemed. Just for the other to see. "I'll make it up to you. I really overslept last night, so if we cover a good distance today, I'll really let you sleep all night." He chuckled, visibly amused, and that move somehow made him slip even closer to the other as he lowered his head, almost to the point where his forehead was rested against Ryner's chin. "Really, I rested more than I usually do in a week, I'm pretty sure. I'll have no trouble staying awake this time."

With that lighthearted joke, Sion moved, letting go of Ryner's hand at last and starting to pull himself up. Very lightly and casually as he did so, almost as an afterthought, he slipped the dagger from the other's possession, taking it back.

That object he needed.

That's right. He was going to let Ryner rest.

With one last tiny look of amusement down at the other, Sion headed back for the unfinished work he had left, hand already lightly tracing the magic circle for the spell that he needed in the air.



▰ ▰ ▰ ▰ ▰ ▰ ▰ ▰ ▰ ▰ ▰ ▰ ▰ ▰ ▰ ▰ ▰ ▰ ▰ ▰ ▰ ▰ ▰ ▰ ▰



"Wah. It's really pretty terrible."

That was Sion's conclusion about the meat they'd somehow managed to cook over the fire that currently still burned low nearby -- the first thing he said after somehow managing to swallow the rough bite he'd taken from it. Really, it was tough and difficult to really chew, and it had pretty much no taste at all. This was a far cry from the perfectly seasoned, thoroughly prepared and flawlessly cooked sort of thing he usually ate (when he remembered) -- it didn't even come close to an actual meal any normal person would eat at all. It was just meat, impaled inelegantly on a stick and more or less fried over a fire as best as they could. It should have been obvious that it would hardly constitute a feast at all.

"Ahaha... It's really awfully bad," he continued, and yet that didn't stop him from taking another bite and facing the same difficulty trying to chew. He swallowed hard yet again, and there was really the distinct feeling of something rolling down like a rock all the way to his stomach. Yet all he did was chuckle again. "I guess I don't mind, though. I didn't even realize I was this hungry."

Taking his time, glancing at Ryner every now and then as if the two of them were sharing an inside joke that they knew nobody else was ever going to understand after not being here for it, he continued to eat. Despite being silent, it was really obvious and easy to tell that Sion felt happy right then -- and also immensely relaxed. As he'd sat down earlier, he'd slipped casually pretty close to the other, as if he felt far more comfortable there, next to Ryner, more rather than across the fire or something like that. His other hand was placed lightly behind him, on the ground, supporting a small part of his weight as he leaned back only a little. Sion's chin was turned up and he half-watched the sky as he ate, a small permanent smile playing at the corners of his lips. It wouldn't have been an exaggeration to say that part of him almost seemed to want to stay -- right where he was, right in this forest and exactly in that very spot that he occupied at the moment. How close he was to the other, as well, was perfectly natural. There was nothing awkward or odd in Sion's stance about having chosen to be around Ryner like that. They probably really did look like two friends who were just sharing a peaceful, quiet time with each other. As he finished eating at last, Sion placed down the stick, and stayed like that for a while more, just enjoying the soft breeze that brushed past his cheeks and caught in his hair, carrying the leftover heat from the slowly dying fire.

Finally, at some point when he seemed to remember, he very softly turned his head to look at his friend.

"We should probably follow the river," he said, tilting his head as he mused. "It's practical, since we need it, and... Well, it's bound to lead out of the forest and to a town of some sort in the end."

Which, judging by the direction he'd managed to calculate after observing where the sun had been earlier and where it was now, would be somewhere in Estabul. Quite far off from where they needed to go, since it was hardly the exact same direction, but it was really safer -- and probably ultimately faster -- this way than trudging through the forest in a random direction and leaving a perfect source of the number one thing they needed -- water. As he pulled himself to his feet, Sion dusted his clothes before stretching a little, a couple of bones giving light cracks. He made sure the other was done eating, turning to him for a couple of seconds as he seemed still deeply in thought. Finally, he just gave a small, casual smile.

"I won't stop walking on my own, so you'll just have to tell me when you want to," he said, tone friendly and almost a tiny bit playful again. Even as he continued with a forewarning, almost scolding the other preventively. "But, Ryner, if it's not dark by then and we haven't gone far enough, I won't stop anyway. Oh, and I'll walk longer than I normally would, too, because you tried to slack off." After a moment of silence, he started to laugh -- a clear, healthy sound that seemed to fill the calm air just perfectly. "You'd better choose carefully, you know."

And with that last, perfect smirk tossed over his shoulder at his friend, Sion started to walk, carefully picking out a safe path between the trees and the edge of the quickly growing stream. They really did have a long way to walk from now until evening -- still solid hours left, with almost no pause. As he fell into a comfortable pace that he could keep constant in order to cover good distance, he glanced at the water again. It would be a lot of time, indeed.

Enough time to come properly to terms.
﹛

♔ ♔ ♔

﹜
--------------------
xx
↴ ↴
xxxxxxxxxxxxxxxxxxxxxxxxxxxxxxxxxxxxxxx
↣
x
A

x

W O R L D

x

W I T H O U T

x

S A D N E S S
x
﹙

♔

﹚
x
A

x

W O R L D

x

W I T H O U T

x

S A D N E S S
x
﹙

♔

﹚
x
A

x

W O R L D

x

W I T H O U T

x

S A D N E S S
「
❛
哀しみのない世界
❜
」
▰ ▰ ▰ ▰ ▰ ▰ ▰ ▰ ▰ ▰ ▰ ▰ ▰ ▰ ▰ ▰ ▰ ▰ ▰
x
✭ ✭ ✭
xxxx
『
◖
x
どこかにあるって優しく嘘をついて
x
どこかにあるって優しく嘘をついて
x
どこかにあるって優しく嘘をついて
x
◗
』
xxxxxxxxxxxxxxxxxxxx
▰ ▰ ▰ ▰ ▰ ▰ ▰ ▰ ▰ ▰ ▰ ▰ ▰ ▰ ▰ ▰ ▰ ▰ ▰ ▰ ▰ ▰ ▰ ▰ ▰
AS I LIE GENTLY THAT IT SOMEHOW EXISTS
xxxxxxxxxx
▱ ▱ ▱
君が気付かないように
xx
﹙﹙
x
I N

x

S U C H

x

A

x

W A Y

x

Y O U

x

W O N ' T

x

N O T I C E
x
﹚﹚
xx
▱ ▱ ▱
包んであげたい 僕が盾になる
xx
﹙﹙
x
I

x

W A N T

x

T O

x

E N V E L O P

x

Y O U
x
﹚﹚
xxxxxxxx
▭ ▭ ▭
x
❝
x
I'LL BE YOUR SHIELD
x
❞
x
☆

★

☆
x
▇▇▇▇▇▇▇▇▇▇▇
xxxxxxxxxxxx
--------------------
xxxxxxxxxxxxxxxxxxxxxxxxxxxx