Plane Between Planes
(?)Community Member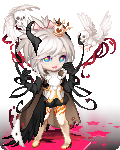 Posted: Mon, 15 Aug 2011 22:51:02 +0000
xxxxxxxx
x
xxxxxxxxxxxxxxxxxxxxxxxxx
T H E R E ' S

x

A

x

L I G H T

x

A N D

x

A

x

D A R K

x

S I D E

x

。
xxxxxxx
▀▀▀▀▀ ▀▀▀▀▀▀▀▀▀▀▀
x
↯
↯
x
▀▀▀▀▀▀▀▀▀▀▀▀▀▀▀▀▀▀▀▀▀▀▀▀▀▀▀▀▀▀▀▀▀▀▀▀▀▀▀▀▀
xxxxxxx
S T A N D I N G

x

A T

x

T H E

x

C R O S S R O A D S 、

x

T H E R E

x

W E ` L L

x

M E E T 。
x
★ ☆
x
THERE'S PROPHETS AND FOOLS THERE.

x

THE LIES AND TRUTHS WILL BE AT OUR FEET.
THERE'S PROPHETS AND FOOLS THERE.

x

THE LIES AND TRUTHS WILL BE AT OUR FEET.
x
━━━━━━━━━━━━━━━━━━━━━━━━━━
x
⇣
⇣
⇣
x
━━━━━━━━
Everything had come crashing down way too quickly.

Somewhere through all his coughing, Cyan had managed to register Lien finally running in from behind, and then the guy who'd heaved himself up on stage and headed for them. As well as the flash of a moment, revealing a badge while the annoyingly perfect-looking guy identified himself as a cop. Unfortunately, the only reply Cyan had been able to give was a twitch -- that didn't even remotely resemble the intention to put up his hands as instructed -- and an attempt to lift his head that only brought more stinging into his eyes and he had to blink hard a few times. He wasn't sure if he managed to open his eyes again the last time, because there were more gunshots and just as they drew his attention... He found himself immediately buried under something that fluttered heavily down and dropped over him and everything else, pushing him down into the very water he'd been hoping to use to his advantage. Something had coated the whole--- huh, the curtain? Frantically pushing his way through as well as he could in his condition, Cyan fought desperately to free himself from the heavy, quickly soaking material. Thankfully it was absorbing a lot of the water, so at some point in there he managed to somehow cough up the liquid he'd already inhaled and take a quick breath, but he'd still suffocate soon, so he continued to squirm. There was no tactic, no strategy in the moves, just the sheer will that if he kept pushing and shoving the thing it would eventually come off.

And it did.

Drawing a long, loud breath of air -- the fog and smell had thankfully at least subsided a lot from the curtain's fall shuffling air around -- Cyan wiped at his face with his hands. He was soaked, down to the very last piece of him -- hair, clothes, whatever he had in his pockets. And all he could do was sit there, propped up on one hand and one knee, halfway up from the floor as his first concern was to look for their SIN-infested target. ...Sofia Metaxas. Was gone. Nowhere to be seen at all, so she'd probably fled quickly some place, like backstage right past them and out of their trap.

"..."

Before Cyan could say anything, the barrel of a gun was pointed at him -- straight at his face, close enough that he could see every detail of it. He'd lifted his eyes and, within the span of a second, it was there. It seemed as if the guy he would have gone looking for right away, the idiot who was responsible for just ruining the whole mission and letting the SIN escape from a situation favorable to Arceneaux, had actually come to him first. Cyan instantly shot up a glare at his face; somehow, the fact that he was currently on his knees and exhausted from so much coughing and squirming didn't make him look any less threatening and aggressive than he would have while standing. That was Cyan's usual stance and expression, after all. ...But something else gave him pause.



"Where is your employer. Where is Eliou Lariviere."



The guy wasn't asking it -- he was demanding the info. Even on a regular day and regarding a trivial matter, that would have caused the headstrong, anti-social Cyan to scowl and only glare more. But this wasn't a regular day at all. This was a bloody mission day, and one that had gone horribly bad in minutes, at that, because this retarded b*****d decided to step in and bring his little SWAT team with him. Cyan didn't even pay attention to that, as by the time he'd come to his senses, he already had enough to worry about right before him. However, there was one more thing involved even beyond all of that. It was the matter of what exactly the guy was demanding. To know where Mister Lariviere was. He was asking Cyan where Mister Lariviere was. Wrong choice of question and person to ask, more wrong than anything else in the world.

That was what this guy was after?

"As if..." Making what felt like almost a superhuman effort, Cyan lifted himself up, stumbling silently to his feet. Somewhere to the side, slightly away from the stage, the chandelier Lien had displaced was shattering into pieces, giving a background of millions of bits of flying glass to the scene. And yet the boy didn't care, and didn't even blink from it all. His head was bowed down slightly, and his voice was so quiet it could literally be felt in it that he was actually almost shaking with rage. "As if I'd ever ******** tell you."

It didn't matter that Cyan didn't in fact know, at all. Leveling the same glare from before on the police guy -- Nero-whatever-he'd-said -- the boy straightened his back, flinching slightly when a stab of pain crossed through his chest. Whatever business he may have had with Eliou Lariviere, if he was going to ruin this mission that was so important to the man, and ask for him with this sort of tone and in this kind of manner, Cyan would absolutely not accept it. And so, before anything else could be done, his right eye flickered briefly with yellow, as a slight trace of a spark crossed through the pupil. That gun was a solid piece of metal alloys and parts. Thanks, Detective Whatever, for unknowingly making yourself such a perfect sitting duck of a target. The familiar tingle built up and crossed Cyan's body at the speed of light, until it amplified and jolted out all of a sudden, sparks flying as the proximity of that perfect conductor the gun currently made drew them right over. There wasn't enough of a charge to do anything else other than pass a strong electric shock through the man's whole arm, probably, but Cyan didn't stick around to confirm. Whether the detective dropped the gun or somehow by miracle managed to hold on to it, this was surely enough of an opening.

Bolting, Cyan darted for the edge of the stage -- with little concern whatsoever for Lien's current position among all the SWAT and that guy. She'd handle herself somehow, wouldn't she? Or she'd get arrested or something, that really wasn't Cyan's business either. He wasn't her babysitter. He only lightly leaped as he covered the last of the distance, bounding off from the wooden floor of the stage and crashing down in the open space right before the seats. The landing could have been swifter as his knees bent instantly to ameliorate and adjust to the impact when his weight all came down, but even stumbling like this he was fine. Shaking his head quickly as if to get rid of dizziness threatening to overtake him, he looked for the first Arceneaux members he'd be able to spot. Anyone else would do.

It seemed to be Kittie and Linc, the latter in battle mode, probably protecting the girl or something. There was no sign of Carlisle or Filipa Metaxas, but Cyan supposed this would do for now.

Almost crashing past chairs and with pieces of glass that had rolled over cracking under his shoes, Cyan made a run along the rows for the two. By the time he reached them he was panting quite heavily, but even so he started to speak before he even really got there.

"You," he said in his usual extremely informal fashion, obviously referring to Kittie. "Sofia Metaxas escaped, can you tell everyone that? Use that trick you did earlier again!"

As he urged her rudely like that, Cyan finally came to a halt and his hand pressed down on the back of a seat as he caught his breath. His shoulders were visibly shaking as they moved up and down with every ragged breath. But they had to do something about this -- maybe pursue the SIN and try to track Metaxas down before it was too late. They couldn't stand here idly like this!
x
━━━━━━━━
x
⇡
⇡
⇡
x
━━━━━━━━━━━━━━━━━━━━━━━━━━
☆ ☆
xxxxx
W I N N E R S

x

A N D

x

L O S E R S

x

。

xx
xxxxxxxxxxxxxxxxxxxxxxxxxx
WHICH ONE WILL I BE TODAY?

x

WHICH ONE WILL I BE TODAY?
xxxxxxxxxxxxxxxxxxxxxxxxxx
WHICH ONE WILL I BE TODAY?

x

WHICH ONE WILL I BE TODAY?
xxxxxxxxxxxxxxxxxxxxxxxxxx
✕ ✕