KING-Shiva II
(?)Community Member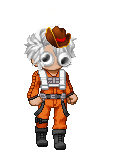 Posted: Wed, 26 Sep 2012 05:06:26 +0000
For
Forsaken Septenary
Rochford Kingdom
crede quod habes et tu
Believe that you have it, and you will.
Ruling Family
: Rochford
Crest
: Two clawing lions on either side of an opened ermine coat with a fleur de lis upon a shield of two colors of the kingdom, under a combined king and queen's crown, above a banner inscribed with the motto.
Colors
:
Blue & Gold
Motto
: Believe that you have it, and you will.
Official Religion
: Quintary - Quintarian
Some Rochfordian Laws
:
Poaching in the woods is punishable by death by hanging, or a serious fine in some cases.
Rochford catapults found spies into the country that employs them.
Divorce is not recognized in Rochford and very rarely are annulments granted to couples with good reason, and that can only be approved by the king.
When called to trial by the court or the king, if one does not show, they can and more than likely will be declared guilty and an outlaw.
To conduct most business in Rochford, one must be part of a guild.
Brothels and prostitution are illegal.
Children out of wedlock cannot inherit the titles and lands of their fathers, but must be provided for until the age of eighteen by the father or the father's family.

Letters
:
to and from Rochford