jaeger hund
(?)Community Member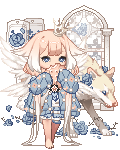 Posted: Tue, 19 Jun 2012 07:51:16 +0000

FULL NAME :: Wren Alexander Hollingberry
NATIONALITY :: Welsh
BIRTHDATE :: October 31st
AGE :: Twenty-three

CIRCUMSTANCES OF RECRUITMENT ::

To be honest I'm not exactly sure how S.H.I.E.L.D located my whereabouts. But If I had to guess they found out about all the little 'accidents' I caused a few years back, not that I'm exactly proud of myself. Anyway, I guess you could say they freed me from my 'cage'. But there's always a catch. You see, they can't have a shape shifting, disease causing, computer hacking mutant running around. I mean, if I wanted to... I could give the whole world Cancer! And that's the last thing they wanted so I got paid a visit by some of their agents. They paid for my release but here's the catch, only if I joined S.H.I.E.L.D. or I'd be going back into that dog crate or worse. Now, you can probably guess what my choice was. And just to be sure... I was given an attitude adjustment in which they wiped my system clean and I play nice now, for the most part.



ABILITIES ::

Vitakinesis - The ability to control all aspects of a living creature's biological make-up. This includes but is not limited to, genetic alterations, physical distortion/augmentations, healing disease, and biological functions. I can control life on a cellular level. As well as cause cells to augment to induce advanced or declined biological healing, induce diseases like Cancer, induce appearance alteration like hair and iris color change or freckle breakout, evoke sensuality, and even increase physiological maturity. I am immune to all Toxins, Diseases, and Poisons as well and I can manipulate my own cells or the cells of living organisms around me. I can manipulate every aspect of the body from atoms, organelle systems and tissues to organs/their systems, and finally the organism itself. But get this I am also able to control the bodies of others by controlling their muscles. How cool is that? Although I can do other things as well such as DNA Replication and DNA Manipulation, Camouflage, Enhanced Condition, Enhanced Regeneration, Environmental Adaptation, Eye Color Manipulation, Healing, Wound Transferal, Nerve Manipulation, Pheromone Manipulation, Natural Weaponry, Shape shifting (But I can only turn into a Labrador sadly), Immortality through cellular regeneration, Activation and Deactivation of devices or powers. But the use of this ability can be very painful. Also emotions such as extreme excitement or surprise could activate powers in... awkward situations.

Electronic Consciousness - The power to have a computer-like consciousness. Users of this ability are rare, so no we're not like technopaths. We're more similar to computers than to people to be honest, in fact I kind of prefer computers to people myself. Enhanced Memory and Computer Interaction naturally accompany this ability as well as the ability to control other forms of machinery. I have an immense memory and other mental capacities, allowing me to think on various different levels at once and while multitasking. I can immediately conceive complex formulas and models, possible results and other factors on speed comparable to super-computers as well as recall everything I have ever experienced, connecting and comparing known facts, etc within reason. I can also interface with computers, data, the Internet and cell phones. I'm able to store information in folders and never forget it as well as delete my own memories. I can take pictures or videos of whatever I am looking at and store them in my memory for later use as well as learn new languages by downloading them directly to my brain. I also have HUD (heads up display) in my vision, which includes a mini-map, GPS, and a tracker. I am able to write and send computer viruses mentally, hack computers from my own mind, and have constant access to the Internet. Yet, I am vulnerable to Technology Manipulation unless the users are also technopaths. Upon hearing a paradox, I may be rendered unconscious from the overload caused to my brain. I'm also vulnerable to computer-related problems, like Electromagnetic pulse. So I don't really trust people who know there way around computers or have anything to do with electricity. Screw with my mind or senses and you'll regret it. I have a pressure point on my body, which allows me to reboot my mind like a computer. It's identified by a small birth mark on the back of my neck, touch it and when I'm able to function again my teeth are going to connect with your rear.

Genetic Sight - I'm able to 'see' a person's genetic code, reading complex DNA sequences for latent and manifested mutations, thereby allowing me to sense mutants and, in many cases, understand how their powers work more thoroughly than they do themselves.

Tactics - What to do when plans are uprooted and danger imminent? Apply tactics. Luckily, I'm full of them. From my extensive reading and studying of ancient as well as modern battle events, I have become very good at accordingly applying tactics to fit different circumstances. When plans fall through and it seems I have been outwitted, I decisively try to solve my mistakes. These usually consist of escape maneuvers, if things are going absolutely sour, or bluffs and battle formations.

Strategy - Every general has an ace up his sleeve, right? Cunning, deceptive, and well versed in the art of war, I can be a tough opponent in any strategic game, especially war. But I can't lead anything alone.

Martial Arts - My main goal revolves around defense. Think that is all I knows you'd be wrong. Even the best defense, if pushed into a corner, will eventually break. So, I'm sure to have all my bases covered. I know multiple martial arts, most from my training to become a 'soldier'. They didn't care about the fact I didn't want to fight - my situation was do or get the crap beat out of you. I was persuaded to learn rather than feel pain. And so, I did indeed learn. And excel. Then again, I excel at most things that I try. Most, not all - but that isn't the point here, is it? So one of my key advantages and ability is my skill in close combat - utilizing martial arts thanks to having complete conscious control over my own body.

Firearms - I'm also self-taught in a wide range of firearms, which I can use with considerable skill and accuracy thanks to my eyes. After the operation my eyes worked better than ever, but that wasn't the intent of the surgery. The point was to add in some special features. One feature is night vision, very helpful when I need to give someone the slip, because I can take that dark tunnel and know exactly where I'm going. Or better yet, planning an ambush at night against the enemy. Another feature, and my personal favorite, inferred. I can register the heat source of anything as long as they are within range. This is effective in preventing ambushes, proving if someone is lying, or what their vitals are in some situations. It also helps to lock on to my targets more efficiently, so that I can aim better. I have exceptional targeting capabilities. I can see great distances in great detail, and focus in on things that I want to get a better look at. But I can also hook myself up to the ship and show others what I am seeing. It also allows me to read the minute details of a person - the twitch of a muscle, the flick of an eye - and when combined with my enhanced intelligence, it allows me to predict the enemies' movements and direct my comrades accordingly. Oh, and it also makes me a walking lie detector. Go figure.



CODENAME :: Labrador
CLASSIFICATION :: Field Agent
SECURITY CLEARANCE :: Level Three



Loyal _ Flirtatious _ Cynical _ Optimistic


The changing of the times is a wondrous event. Innovation and wonder pave the roads of the future, and bright knew minds expand upon the world more than their predecessors could have ever imagined they would. It can be as sudden as the mighty Eros' arrows, which pierce the heart of young couples and bind them together in the throes of love. This is the story of what became of the love of one of these couples, and the creature that blossomed due to it. Sadly, I cannot recall much of my earlier years for they have all blurred into one horrendous nightmare. But I can tell you what I remember from it. This is my story, my life.

I was created in an artificial womb. My DNA was taken from a female scientist and her husband. As the DNA was mixed and the egg was put into the womb, I was born after 9 months with my genetics perfected to become what you would call a Super Soldier. I never knew the people who contributed to my birth, I have never uttered the words mother and father in my life, and my home was a dog crate. I was tested for all sorts of experiments all my life up until three years ago for I'm what you would call a mutant, or muttation as some mockingly call me. My kind, my breed was prestigious for being some of the most dangerous killers living, something I'm not so proud of now but it's in the past. We assassinated and murdered our targets without being detected; we were, in simple terms, the Organization's pets that terminated any problem that they had. Be it small thieves that got what was coming to them, or huge enemies that they didn't wish to deal with. Every assassination, every strange occurrence to anyone that opposed the Organization was always originating from us in one way or the other. The Organization was feared for the fact that they never had an enemy; we were feared because we killed every enemy they had. We sliced them down without hesitation, be it man, woman, or child. Murdering ran in our blood. What made us such excellent killers? The fact that we could change our Biological make-up at will turning us into whatever shape or form we pleased, or maybe it was our Computer-like consciousness that allowed us to hack into any system mentally. We were in a way, the perfect assassins. But what is the Organization? Oh, I can't tell you that... If I did then I'd have to kill you. Let's just say, they did a lot of things that the government didn't like and leave it at that.

When I was born, it was to be expected that I carry out my purpose for I would be the last of my kind to exist for there were only twenty of us. Anyone who was born after me would be able to live in obliviousness to what we truly did; however, I was no exception to this rule. I was trained in the heart of battle. To be cold and brittle, for if I gave into my emotions I wouldn't be able to kill others. I started from killing stuffed animals, to living animals, to criminals, and then some. I was the killing prodigy; I cared for nothing and wanted nothing. I found it my purpose to kill – however at that time I was too young to know that that was wrong. With time came change, and if there were one thing I have always hated, it would be change. They gave us a chance to be free, if we could blend in and live a normal life undetected. We tried our hardest to mold ourseplves into normal human life; but that isn't possible if you've only known one thing and that's murder. I in all my innocence thought we had started anew, but we wouldn't change. We couldn't. We all hated changing. And we perished, killed off like animals for that's what the world saw us as. We were not given aid; we did not get reinforcements or supplies, we as assassins only took care of ourselves as we fled for our lives. It had been engraved into our bodies just as the scars that were etched into our flesh. They were the marks we would always bear so that we would not forget what we were. So we wouldn't forget that blood would always be staining our hands, even if no one else could see the red tint and the smell of metal and salty scent. One by one the government retrieved us till only eleven of us remained, the others had risked their lives in a fatal attempt at freedom. The cold pelted our skins like tiny knives that pierced through paper, the emptiness prickling our skins as our shackles rose along the hair on our necks. Our limp bodies lay side by side, our glassy eyes looking to nothing but the dull haze above us. We were filled with nothing; not even a heart. Yet as the lightning struck and the windows shattered, the tile slick with rain as it flowed inside like an endless waterfall, we all shared a smile as we sat up, our chests moving in unison. We breathed even if we did not need the simple take in of oxygen, and yet without the familiar beating of our hearts we could move our limbs, we could bring our fingers through our smooth, luxurious hairs.

There was just one of us however, who stood, her pearly white skin touching the glass delicately, cutting her but giving her no trace of pain, not a drop of red as the cut quickly healed and scarred over. She only laughed, a hysterical, deep laugh that terrorized the others, as they stood back, watching her small form contort and twist as the sound keep erupting from her delicate throat. She did not stop. She did not stop until the glass was washed away from the floor beneath our feet and we tried to stop her, hold her mouth closed as she bit our fingers, the sound never stopping, endless. Her limitless cackling filled the room with dread as drenched stuffing filled every nook and cranny. Only one needed to survive. Rips broke the silence as blurs of bodies contacted one another, sparks of electricity, of lightning illuminating their transparent flight. Down one by one, the bodies that only had a few moments of survival dropped limp once more, their limbs cascading across the floorboards in shreds, porcelain skin like strips of fabric rolled up in twisted forms. Screams, they overtook the laughter, they fulfilled the thirst that she had as she tore us all apart one by one. As we left the life that was brief, we watched in silent remorse as she looked down to us with her sharp golden eyes, the silence overcoming the rain that was an endless drone that dampened our remains. As we held on to the remaining threads of life, she giggled, soft and sweet before leaving us all behind as a rumble of thunder growled in the distance. The ironic thing about this is... a few days later she was found and brought back, left to rot in a cell and die from starvation. Her dreadful screams... I remember her screams... such an awful sound. And then one day she just fell silent. Dead.

But it didn't matter for I, am the last of my kind now. When I finally arose, I locked in a small room again. The walls were indistinguishable from the door, and there was but one high window, which my frame could not reach. My head buzzed, a ringing so prevalent and loud in my ears and I thought that I might never regain the sound of normality. After a few minutes, however, as I began pacing around, I began to regain some former cognitive thought. For one who processed things as quickly as a computer, it was startling to feel the sluggish drag on my thoughts, horrifying even as I tried to formulate what had happened to me and was unable to form a good sequence of events. My memory had never failed me before - what was going on? Where was I?

As I sat there, the gears of my brain struggling to return to perfect working order, a voice sounded from whatever was beyond my small confinement. I couldn't distinguish the words well, but the wall - or rather, door that looked part of the wall - opened to reveal a tall man with greasy, slicked back hair, a crooked nose, and clean shaved chin. His eyes were dark; the color of almonds, with thick, dark, long lashes batting over his feral gaze. Tall and foreboding, he was otherwise unimpressive in looks. As he approached me, I shied away, retracting to the corner of the room to my small plastic dog crate. When he reached out for me, I glared and smacked his hand away hard. "Where am I?!" I demanded, voice hoarse, words forced out like sandpaper forced against metal. A smile appeared on the other's face, and for a moment, I might have thought him to be gentle. Then his voice rang in the air, tones so low and sinister in nature, the blood drained from my face at the thick German accent that purred along. He told me that I had been found and brought back to their facility; he said that I was home. He said that I wasn't in good health; they said that they would make me better. He said... that I had nothing to fear, and they would fix everything.

This time in my life, as I recall is fragmented. Due to whatever they kept administering to me, I only remember the time when they needed me, for at least five years after my capture from what records say. However, of that time, I remember very clearly what they wanted me for, what they needed of me. I was their lab rat - no, they didn't need to wait until I was, and seventeen was a fine healthy age. After all, who would notice if a nameless, underground experiment went missing? For all the entire outside world knew, my breed... was finished. I was already gone, besides it's not like I had a real family. And starting younger was, in their view, always better. At first, when they woke me, it was to take test. My IQ, mainly. Test after test, the questions became very mundane to me. Philosophy, critical thinking, riddles, puzzles, math, and writing. It was child's play to me. It seemed that they wished to know my capabilities in everything, and after each one, they became more gleeful with me than the last. But their joy meant nothing to me. I was angry, confused, and constantly demanding they give me what I craved the most, freedom. None of them addressed me directly about it, and in time, I stopped asking. It was around this time that I could only dedicate myself to my studies. There was nothing to do, now that the lab made sure I did not train anymore, and what little I knew about the Organization was wiped from my mind.

The greasy haired man came and strapped me to a table. He had by his side a myriad of instruments, none of which looked pleasant - especially not when I knew they were supposed to be used against my skin, into my body. A nurse prepared to administer a sedative, but before she injected the needle, the man stopped her. "Are you a complete buffoon? He most be completely conscious for his nerves to connect!" My stomach twisted into knots, as I comprehended what the man meant. Instead of the needle, the nurse inserted a wound up cloth in I mouth, tying it around my head like a gag, and I knew that it was so I wouldn't bite my tongue from the pain.

How much pain, I had not been prepared for.

It might have been more pleasant, honestly, if I hadn't of been awake at all. For the scalpel they wielded against my flesh was like a thousand knives cutting into me at once, and the man's strokes were deliberately slow, as if he wanted me to suffer. I tried to scream, and did, muffled as it were, until the burning of my deficient throat burned just as much as my nerves as I was reduced to pitiful whimpers as I forced my body not to convulse, knowing it would only lengthen the process and thus, my pain. I felt as my skin was cut apart, muscles severed, bones dislocated - every waking pain that threatened to throw me into the abyss, but was not allowed to by the man. When I seemed as though I might faint, he had ordered a different drug to be input into my system that would not allow my mind to seek refuge inside itself from the pain. I was left to watch through tear filled eyes as they picked away at my body.

December 13, 20—

The subject was observed to be unresponsive after the night. Has not moved an inch or spoken for three weeks. Has been observed to not have eaten or drunk for a few days. It has been discussed that the subject would be forced nutrients if behavior is continued. No casualties or injuries are known. Subject appears to be sleeping deeply.

I do not breath – to be more specific I do not want to breath, I do not need to breath for long periods of time. I am merely stilling my entire body, without response to any spoken word or action the humans try to do to awake me. I hear them and their small tittering, I feel the desire to laugh at their pitiful forms and scoff at their confidence in controlling me. They will not control me forever, I know this, and even they know this. The beeps that echo inside what I shall now call a "mind" even if it is only an artificial creation of many creative DNA's all put into one. This mind is not particularly mine per say, if I were to say anything was mine, it would be nothing. Not even the thoughts crossing my head are what I own; they are the greatest Scientist, the greatest Mathematician, and the greatest Warrior. Is it that my name is the only thing that is mine and mine alone? Or is it too, modeled or shared by another? I cannot remember whether or not there was a particular reason to this meaningless thinking. If I were to open my eyes, what would happen?

Would I see what I wanted to see, or would I be disgusted by it? Would I want to kill the things that disgust me, or would I want to apprehend them? The questions held no answers; it wasn't just a simple equation I could quickly solve without any basic thought. I wanted to answers. I desired them as much as the people who spoke in muffled voices wanted me to express interest in their existence, reach out to their hands with my own. I was supposed to be the perfect creation, and yet, there were no memories as to tell me if I were not. Was I born this way – or was I something before? I cannot remember, I cannot remember. I cannot remember.

December 17, 20—

Subject observed to have opened eyes today. It is believed that the Subject is still unable to talk. Has not been observed to move other then the simple up and down of the chest, has been concluded to be breathing even if it is not needed for the Subject. It has also been concluded that the Subject doesn't look aimlessly but looks at specific targets. Goal for Subject is basic speech; still no movement detected except for movement of the eyes. No casualties or injuries are known. Subject observed to be conscious.

I started breathing, even though there was not the need to, it just seemed like everyone else did. To be more human that is what I am expected to be, as to blend in with my surroundings. Do I wish to blend in? When my eyes opened, the light had blinded me as if it were waiting for the moment to penetrate into the dark shade of my irises. I realized that I had seen these colors before, the basic white, and every shade in between. That these small, but important details were related to my memory that had escaped me when I had first got into my consciousness, the new me. With this realization, I realized that I was not born this way. That before I woke in this tube with liquid like acid burning into my skin constantly, I had lived somewhere else?

But where? Did I have people who spoke to me as if I were a human being, as if I truly existed? Did they hug me, kiss me, and comfort me with their compassion? Who are these humans, these creatures that look back to me ecstatic, glee filling their eyes as they realize that I look back at them? That I have given them recognition? Are these people truly so low that they are gratified by the fact I merely look at them? I pity these creations, really, if it were not for the fact that there was a possibility that I used to be one. Was I?

December 27, 20—

Subject has finally begun speaking and moving. It had been discussed that the Subject would be let out soon so that modifications will be made. No injuries or casualties have been detected. Subject appears to have high human intelligence but no recognition of emotion.

"Get away from me." I am not sure if they can hear me. I am not sure if those excited eyes reflected my own or their desire to have me. Was I really that precious to them? The memories came back to me slowly, but I could only remember the happy ones. The sweet kiss, the success from my first praise from my parents, playing with my childhood friends, cuddling with my love as we talked till we fell asleep. I knew soon, the bad memories would come, but I will still feel nothing because I know that these are just fabrications they've implanted in my brain. I still feel lost, even if I know that I am born from something else. If there were such thing as anger inside me, I would be angrier then angry. I would be angry because I finally knew that these people in white coats were the cause of my new distraught and foreign behavior. I didn't know who I was - and I didn't know the girl in my memories either.

January —??

The days blur together, to make weeks, to months, and maybe soon years. How long has it been since I was let out? A minute? An hour? A day? They didn't do anything to me. Not yet. Nothing that really bothered me, anyway, besides running around like a mouse in a cage, with a monster racing after me. It was to build stamina and durability in my mind. I had courage, my past life aided my enhanced abilities of my body, and the scientists were thrilled to realize that I would be the first human soldier they had ever successfully created. For I, was originally human and now even I knew this. As the emotions threatened to overwhelm me, I could only wonder when I would be able to escape. When I could finally see the light in the tunnel at the end, stop looking down at these flailing limbs that appeared whenever they shot acid liquids into my body.

I don't feel pain anymore. I don't care to feel pain anymore. If I were to scream as many others have screamed, they would only laugh at me in their own sadistic pleasure. No one would have a shred of mercy; no one would come to my aid. As usual, I was alone. I would always be alone. Many people here scream. I see bodies hauled out every morning and night. The people in white keep telling me it was because they were too weak. Yes, they are too weak. Too weak for me to care. That is what I decided to believe as I lost sight of the human body that I stubbornly always changed back into, no matter how distraught the white ones were when I did. I liked causing them trouble. It seemed to be the only amusement I had left. Don't give up. I screamed in my mind as loud as I could. It was in every fiber of my being. No one deserved to give in to those who took hold of them and shook them around. Who took their heart out and replaced it with void. They could not win. They would never win.

I will never let them win.

It was just another day. That was what I thought as my palms rested in my lap, my eyes looking out to nothing as I heard the soft mutterings of the white ones around me, urgent, irritated. Their emotions were such simple things, and I could never quite comprehend them, even if they had finally got a grasp on me too. However, there was no heart for them to originate from. It was only the memories of having them that kept me running, and even then, I had barely any. Only absolute sadness, hate, bloodlust, and love would be with me. Perhaps that would be enough, however, I knew it would never be enough. It would never be enough to be human ever again. After weeks of enduring the cruelty, I turned against them all. I didn't know what I was doing, but instincts told me vaguely what should be done. They decided to experiment with modifying my human self. Apparently, there was growing research in the nano field, and they believed that by injecting me with certain programmed nanites, they would serve to enhance my muscles and give me certain super human properties. They injected the formula into my body, and for a few moments, it seemed to work. And then the burning started.

Blazes of fire seemed to consume me, and the pain crumbled me, begging them to make it stop. My body rejected the nanites, although I contained the necessary genes. They burned through my veins like a virus, but were not allowed access to my muscles - or, perhaps, they had malfunctions. Regardless the devices were neutralized after some minutes by my power of Vitakinesis that had sent cells to destroy the foreign bodies. During this ordeal, something just snapped in me. Perhaps it was my pent up rage from how I was treated, or my sadness for all that had happened to the others, or my horror at the situation, or the combine unbearably of all of them combined with temporarily impaired my sanity. I could honestly not tell you. But I do know that, at that point in time, I had managed to grasp a scalpel and thrust it at the doctor, slicing his arm as I jumped off the table. It was not the smartest decision, since I had virtually no control over my legs, which crumpled underneath my weight, sending my body plummeting into a table, which beheld and assortment of tools and beakers. I was assaulted by many of the items on the table, which tipped over onto me, and the most painful of the injuries happened when a glass container shattered, sharps flying into my head, damaging it severely and causing excess bleeding.

Immobilized, I flailed on the ground, out of my senses, screaming and thrashing and cutting up any person's feet that tried to approach me. I would recall none of this later, the ordeal recounted to me by a sentimental nurse, but I know that after some time, they captured they once more and, removing the glass, in which they the opportunity to poke around his brain as they hooked me up to a machine. I woke up in the room, as usual, though nothing was really 'usual' anymore. I looked around at the world through a new eyes, and what I saw, how I saw it, was frightening. Every detail was so precise, the focus unnaturally quick as I shifted from near objects to far, and the ability to change view with the simple thought as I shifted through x-ray vision, to infrared and a grid looking feature. I realized then, more than ever before, I was no longer solely human. And there was no way for me to escape the inevitable fate that awaited me on this forsaken journey. The rest is all a blur to me after I was bought- I mean freed by S.H.I.E.L.D. In an exchange they offered me a deal that I couldn't refuse, literally. Always a catch right? Anyway, the deal was be recruited into their little organization or get locked up in a dog crate again and possibly never see the light of day again or worse. You can guess which of the two I chose. So, I decided to help protect humanity although I still don't exactly trust humans after what I've been through, can you see why? But for now I'm more than content with just being in the background, helping behind the scenes for the most part. Unless ordered to stick my nose where it doesn't belong, I make a pretty good guard dog too. For the most part I stay down in the Medical Bay unless needed elsewhere but they classify me as a Field Agent even though I can pretty much work anywhere, it's called being flexible love.