Liquidor
(?)Community Member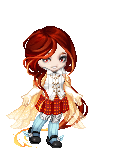 Posted: Sun, 22 Apr 2012 20:39:58 +0000
Backstory:
I started playing Dungeons & Dragons in September, 2011. It was my first 'real' campaign as I had purchased my 3.5 Players Handbook back when it was new. Played a few sessions back then but pretty much just set the book aside and didn't think much of it until last year. A group of my MtG buddies decided to get together and run a campaign during a usual mtg gathering. One of them was playing a Spider.

About a month or two later, I join a new campaign. The Return to the Temple of Elemental Evil. During the session, it becomes apparent that the DM didn't realize the module came with maps, forcing him to create his own. I set out to find those maps. A few weeks later, I have in my hand, The Temple of Elemental Evil original 1980's module (with map). However by this time, that campaign had fallen apart.

Looking through the ToEE book, I decide that I should update it to 3.5. Come January, I begin the work due to all the other campaigns I was in had fallen apart.

First Session:
I gather who I can, a pair of players, and begin. They start in the Gnarly Forest, being recruited to locate a pair of Elven Nobles who had gone missing while on tour. They reach the hamlet of Homlett with little trouble. In town, they find that the possibility of the nobles being captured by a group of bandits in a nearby moathouse and decide to investigate. Before leaving town, they recruit 4 NPCs to aid in their efforts.

The Party:
Female Elf Druid w/ Bear (Player 1)
Male Human Fighter (Player 1)
Male Human Barbarian (Player 2)
Elmo: Drunken Human Fighter Ranger (NPC)
Kobort: Dumb Human Fighter (NPC)
Turuk: Cunning Human Monk (NPC)
Random Human Guard (NPC)

They reach the moathouse and get attack by a group of hungry crocodiles. The fight is fierce and the Monk is killed by a crocodile.

Secret: Turuk and Kobort were to betray the party at the first chance but with Turuk (the leader) dead, Kobort decides to stick to the party.

A fight in the courtyard with the bandits leaves the barbarian dead and Kobort unconscious. a fight in the actual building against a giant snake leaves the fighter dead (PC). Remaining members retreat. Random Guard leaves.

Session 2:
Player 2 doesn't show up but another player does. He brings along that Spider and a samurai. High-jinks ensue as the samurai proves difficult to 'recruit' but eventually they do and the party returns to the Moathouse. A second fight against bandits takes the samurai's life and Kobort pulls his weight. They mop up whats left in the top section. Also they discover a secret entrance. They return to town to recruit more meatshields.

Male Human Ranger (w/ whip) (PC)
Zert: Male Human Fighter (NPC)
Furnok: Male Human Rogue (NPC)
Spugnoir: Male Human Wizard (NPC)

Session 3:
The party enters the dungeon level and finds themselves by a door and a flight of stairs. Descending down the flight of stairs, they come up against a group of bugbears, then a group of gnolls. A bit hurt, they press on. The meet up with a group of armed men. An intense fight forces the party to escape. However only 3 make it back. Kobort (unconscious and carried), the druid (minus her companion), and the Spider.

Party 2 - Session 1:
At this time, I decide to replace a failing game with this campaign and gather about 6 other players. I decide to have each player roll up something random and end up with a party of evil characters who have been recruited to deal with some bandits who haven't been paying their dues.

The party makes it to Hommlet, attempt to burn down a barn next to a really busy Tavern, and get their respective bottoms handed to them.

Party 1 - Session 4:
The party gathers gear, some new PCs, and heads back. They investigate the remaining portions of the dungeon level, killing a green slime, a dozen or so zombies, and an Ogre.

Party 2 - Session 2:
They investigate a random simple dungeon, return to Hommlet, get taught a lesson by a number of Clerics. and are sent to the moathouse.

On the way there, they get ambushed and knocked out by a group of random bandits.

They charm the crocodile outside the moathouse. Courtyard encounter goes well. The Corner Room, claims the life of all but an archery Ranger who runs like hell. Game ends as no one shows up for following sessions.

Party 3
Feeling bored, I begin a play-by-post game.

PC1/PC2 gather in the Gnarley Forest and head to Hommlet. PC3/PC4 gather in the main town, Verbobonc, and head to Hommlet. PC3/PC4 stay at a tavern and in the morning, it blows up (roll 100 on something random happening; meteor exploding was actual cause). They help those unable to help themselves. Then they head to Hommlet. Game falls apart.

Party 1 - Session 5
Clearing out the remaining sections; killed group of ghouls and another crocodile, they prep for the armed guards that claimed a number of the party in the previous encounter. A long fight later, they emerge victorious.

Party 1 - Session 6
Receiving praise in Hommlet, the party travels to Nulb. There they get the assignment to deal with another pub stealing business from an equally shady tavern. They enter the place and cut down the populace inside. An epic fight involving 4 NPCs and 8 PCs (all played by 2 players). Party discovers the deed to the place and claim as it as their own.

Party 1 - Session 7
Getting a pass from the bartender, the party makes their way to the Temple Ruins and show their pass to the Tower Guards. They enter the Temple. They find a few empty rooms with various pieces of junk in them. They enter a room with columns and find themselves trapped (splitting the party) against a couple of Harpies and a contingent of Ghouls.

Party 1 - Session 8
They investigate the other side of the complex and find another set of ghouls, a large banquet hall and a large snake in the kitchen.

Party 1 - Session 9
Party travels down the middle section and fight a group of bugbears, humans and an ogre.

Party 1 - Session 10
Party fights another group of bugbears, a couple more ogres and a group of skeletons. Then discover a group of 40 humans armed to the teeth.

Party 1 - Session 11
Return to the armed humans and clear them. Then travel to a far corner and find a way down to level 2. Fight a minotaur. Return to level 1.

Party 1 - Session 12
Find a prison. Kill the jailer and his assistant. Free a group of prisoners. Kill a group of zombies posing as prisoners. Find random prison guards. Discover a random place guarded by earth elementals.

Party 1 - Session 13
Explore the last remaining corner. Find a 'magic 8-ball' location that tells them random stuff. Go to level 2. Camp out in room. Ambushed by Humans. Fight a group of bugbears. Darkness gets casted. PCs flee. Party exits Temple.