Imaginary Fox
(?)Community Member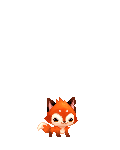 Posted: Fri, 09 Nov 2012 21:31:24 +0000
So, its unfortunate that Summer Springs is ending, but there's not much that can be done. We (hopefully) have until Dec 17th to do what we want with our farms (though there's been some periods of downtime.)

I want to optimize my farm to get as much experience as I can before the game ends! I am going purely for function, not looks. (Though I respect those who have crafted very beautiful farms.)

Now that we were gifted with 5mil gold and 5mil cash, the sky is the limit- you can get ANYTHING. Max out your land size and storage size, and go crazy!


I'm currently at lvl 41 and weighing a lot of choices.
I only get to poke at the game once or twice a day most days, so I have to build for stuff that doesn't require a lot of work to maintain, and gets the most exp per harvest. And won't spoil too quickly. So I tend to favor longer-growing stuff.

My main setup currently mainly:
Steakhouses 154exp/ 3 hours (why don't people do these more? It is 3 ingredients, but they're easier to get than the 3 for Fried Rice, and you get a lot of exp per harvest. However, I can't go ALL Steakhouses, because that's too demanding to maintain with crops. So I try to temper it with other fairly low maintenance high exp factories.)
Cherry Ice Cream 95exp/ 1.5 hours (I chose this because it was good for days when I had time to harvest it a couple times a day, but I switch it out with Olive Oil and Strawberry Jam if I'm not checking it that frequently.)
Sugar (for ice cream)
Olive Oil 97exp/ 4hours (because olives are easy to grow plenty of and it gives good exp per harvest)
Strawberry Jam 103exp/ 4 hours (because Strawberries are easy to grow a lot of than Grapes, and Honey isn't too bad to make. Apples are easier, but I think Strawberries are easy enough to be worth the little bit more exp per harvest. Its better to do Olive Oil if you were considering Apples since that's 2 more exp for less ingredients.)
I also switch out sections for Beef and Milk as needed since those aren't too hard to make (for steak and ice cream).
Honey (for jam)
I have a section of cherry and olive trees

Is there anything else I should be doing? Should I re-shift my focus? I was considering getting into Friend Onion Rings, since both that and the Steakhouse use Onions, and I'm making Olive Oil anyway, but they're not as good exp as other things.
I've seen some other people specialize in stuff like Rose Oil, but I don't think the exp gain from it is worth it. It is one ingredient, but its a pretty slow-growing ingredient.


Here's some advice I have so far:
Buy whatever you can with cash. But if you run out of money, just buy some cash items and sell them back!

Happiness optimization is important, because the more happiness, the more functional items you have room for. For happiness, the best advice I can give is the character pools seem to give the most. I measure the value of an item based on happiness per square. Single flowers give 275/square, so I look for things that give more than that. I did the math on a lot of the cash shop items, and there are a few that give 300+/square. The newer items seem to give better ratios.
I recommend picking ONE type of item to put out over most of your land to maximize your happiness pool- picking one or only a few types will make your game load faster.
Tom's Pool= 310/square
Sophie's Splash Pool, Olga's White Pool, Buzz's Practice Pool, Wylie's Practice Pool, Lena's Luxury Pool, Martha's Waterobics Pool= 315/square
If anyone found something better than this, let me know.
The single flowers still seem to be the best fill-in for small spaces, since the pools are all fairly large.

I recommend picking up the Quick Harvest, Quick Clean, and Quick Water items to save yourself some work! You can use them with impunity since its very hard to put even a dent in the 5mil cash, they cost 20 cash each time to use.
ONE THING to be aware of with Quick Harvest- bonus crops will NOT proc when using this! So you still have to do those manually first. However Quick Harvest is good if you're using trees.
I wish there was a Quick Harvest for factories, but unfortunately there is not sad You have to continue to do those the hard way.