Xavier Rythos
(?)Community Member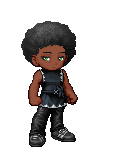 Posted: Sun, 22 Jul 2012 10:24:19 +0000
Hey there, my fellow Soul Crash players. I'm here to introduce a new guild with the primary focus of learning to play Soul Crash at most skillful level possible.
It's called
Hybrid Souls
.
It's essentially a guild that will discuss many ways of making your character stronger as well as develop strategies that will help you win, on top of have more fun with the game.
Discuss ways to work around and with the rules of Soul Crash to better enhance your experience with the game, so you don't get bored, or walk away with a sour taste in your mouth.
Take part, and you just might see guild events surface as well!
For those who are interested, feel free to apply. There is only a small fee of 500 gold, simply to fund the guild so that we can obtain things like subforums, and chat spaces, as well as create rewards for winning guild events.

On top of this, there is a Level Requirement of 20. LINK ME TO A SCREENSHOT OF YOUR CHARACTER. BE SURE THAT YOUR CHARACTER'S LEVEL IS CLEARLY VISIBLE IN THE SCREENSHOT ELSE YOUR APPLICATION WILL BE DELAYED UNTIL I GET A PROPER SCRENSHOT. IT SHOULD LOOK LIKE THIS:





Reason being this guild is aiming at people who play on a semi-regular basis and have some sort of dedication and knowledge of the game. It was set at 20 as this guild wants to cater to intermediate level players and above. It takes some amount of dedication to reach this level, helping to ensure that the players who join, stay for a good while, as opposed to lower level characters who pick up the game for a short amount of time and get bored. On the flipside; I am, by no means, asking people to dedicate huge amounts of time to the game or the guild. The 3 biggest intentions of this guild is to help it's members play better, win more, and enjoy the game more often. Emphasis on the last one. One of the easiest ways to do this is to know how to play the game in ways that make it more fun.

The 3rd requirement is that all applicants must be capable of posting coherently in English, as well as post intelligently. This means little to no chat/txt speak and little to no use of emoticons. Reason being is that I don't want anyone having to decipher messages simply to understand them. For my sake and everyone else's. This means you have to either link me to posts on Gaia or tell me in a short paragraph as to why I should add you or why you want to join. Failure to do this will result in your application being DELAYED.
Other than that, if you have any questions, feel free to post them here.
If you don't have any,
click here to apply!
EDIT: 05-Aug-12. Changed requirements up a bit due to poor join requests. Intellegent posts as well as proof of your character's level is now required.
EDIT: 06-Sep-12. Added clarification for future applicants on what to include in their screenshot.