K i n g X u m o t - XVI
(?)Community Member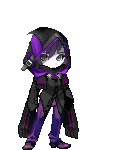 Posted: Thu, 19 Apr 2012 09:27:00 +0000
castigat ridendo mores
Even I'm willing to admit that to an extent I like appearances, but I don't 'go for' looks. I don't even get
turned on
by looks, for goodness sake.
Sure, if someone looks nice, I'll react, but that won't be the sole basis for a friendship, relationship, etc. and I find that women that
do
expect (completely) appearance before personality are going to be deeply disappointed - especially if their 'dream guy' turns out to be an abusive a*****e.
I sincerely hope those ladies don't associate themselves with other women just because of the possible advantages they may have for being around them (i.e. lording over their own appearances because the other is 'uglier,' or being able to compare themselves in a way that makes them seem like the better woman), or just because they look similar to themselves.
I know I'm being terribly idealistic, but it's something I hope isn't actually happening
when it probably is
.

Exactly, looks don't "determine" my affection for someone.
There must be some reason why girls like assholes rather than nice guys.
It's a known fact that happens in most cases.
My ex girlfriend had a boyfriend who physically and emotionally abused her for 3 years, and she knew it was happening, but she loved him and their memories they shared.
There needs to be a study on this, if you could find one please link it.

Humans that express their ego will use their ego. In any way.
I have seen few people do that at High School (when I was in High School) that befriend "unattractive" people just for popular reasons.
Being idealistic is perfectly fine, at least you have ideals.
(Also, I am an INFJ)