sora wonk
(?)Community Member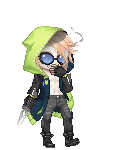 Posted: Thu, 29 Dec 2011 01:42:30 +0000
Pseudo-Onkelos
soracious wonk
Well, even assuming the paranoid are a minority, virtual worlds still have the benefit of being convenient. They also allow for interaction between a wider range of people, greater degrees of self expression, and a wider range of environments to explore--more stimulation.

With such benefits, even assuming an overcrowded future with a deteriorating environment doesn't come to be, virtual worlds certainly hold great appeal. Couldn't it be possible that most people's socializing will occur in this medium in the future?
It's possible. I think VR would be convenient for entertainment, and when there is entertainment, there is generally social interaction.
True. And people could work via this platform. I don't see how it could possibly not take over our day to day existence.