Bleeding Apocalypse
(?)Community Member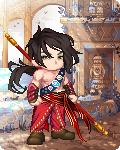 Posted: Thu, 07 Jul 2011 22:41:39 +0000
UPDATES HERE!
May18, 2014: Cash Shop update! DELICIOUS PANTS ENSUE.
- Ivory Groom is a very nice recolor of the Groom set. Quite fancy, and in the "angelic white" style shade of blue!
- METI ANKORI IS LOVE. METI ANKORI IS LIFE. Brb, buying, like, 5 of these.
- Wicked Haenim is one of my favorite pants items, and this blue recolor is beautiful. I want multiples.
- Midnight Bel Gondoliere is a recolor of an older EI and it looks gorgeous in black and deep purple. Wow. I had to get one right away.

GREAT JOB THIS ROUND, ARTISTS!! Sincerely, this is an amazing set of richly colored items!!
April 9, 2014:
RIG update! The newest RIG, Vivid Harmony, has a set of two slightly leg modded pants in two lovely colors:
Lilac Cosmos
and
Turquoise Cosmos.
These pants slim down my thighs (again) but at least they don't come with attached shoes that'll shrink down my feet. It's good enough. I'll take it.
March 20, 2014:
Unholy Exorcist
earns ALL OF MY WANT. In-proportion pants, actual
shoes
and not an attached leg+foot mod... this is the kind of item we should be seeing more of! Something that lets me choose pants and shoes separately! Thank you!
March 19, 2014:
No pants in the new RIG. Not a one. This is the third RIG so far that has not a single pair of pants in it that is not a leg mod.
January 14, 2014:
New RIG out:
Underworld Descent!
And my, oh my, what a wonderful RIG it is! We have quite a few new pairs of pants and, consequently, quite a few new additions to my wishlist! Thank you so, so much for remembering to include pants in your item sets!! HUZZAH!!
January 14, 2014:
Excuse me, but
What is this?
This... you're calling this men's fashion? Bro, do you even
RESEARCH?
Where did you ever find a V-neck sweater down to the bellybutton in
men's fashion?
In what men's casual fashion did you see a man's feet practically the same size as his ankles? I won't even go into the fact that it seems to be a pretty lazily colored item (practically zero depth indicated in the very, very flat shading and all
brooowwwnn
). I won't. The style and anatomy alone are disappointing. Come the ******** on already.
January 10, 2014:
New RIG bundle,
Nouvelle Lune.
Not a single pair of pants. in this RIG.
You failed it.
That is all.
December. 17, 2013:
Event update: X-MAs 2k13: Resolution!
We've got event pants! So far, reaching level 5 in Switchem awards you a pair of Frosted Pants! They're in light and dark blue. I've yet to see what the caroling pants are, but I suspect we'll see them soon. Thank you!
December. 11, 2013: Cash Shop Update: Checkmate Tactics.
So far, I see nothing but leg mods for the items implicitly described to be "male" items:
Black Pawn Soldier
,
Black Rook Sentry
and
Cursed Prince.
Nov. 15, 2013: Cash Shop Update: Lord Winter is part of the new Royal Seasons bundle! It comes in a gorgeous shade of dark blue, and there are actual leather pants! No body mods here! The color scheme looks to go very well with Carol of Ol' Ebenezer.
Nov. 15, 2013: New MCs! The Striking Thief actually has pants!! Pants with suspenders, but pants that very slightly modify my base, nonetheless! I can choose what footwear and lower accessories I want to go with the pants! Thank you so much!
Nov. 14, 2013: New RIG! Verdant Grove brings two new pants items, the Mane Unihorn and the Syndarian Summoner. Both are great additions to the pants roster. Thank you for not forgetting the pants!!
June 26, 2013:
CrosStitch Update! I'm especially thankful to everyone who voted in the last CrosStitch contest! You helped to push my GrunJeans submission into the winner's circle! I couldn't have done it without your support, and I'm forever thankful! Please check out
RoxyChick2003
's item, the Tri-belt pants, another excellent submission! LONG LIVE THE PANTS MOVEMENT!
May 31,2013:
Cash Shop update! One of the new items in the Little Wings bundle is the
Ornith Schoolboy.
The item comes with a pair of nicely detailed shorts with no attached foot mods. Good job!
May 2, 2013:
Cash Shop update! One of the items in the new Swords of Justice bundle is the
Unlikely Hero.
Very, very nice item. Great pair of pants, I really like the design on them. The shoes, while a foot mod, do not squish the feet down to hideous pinpoints. Thank you, Artists, for staying far and away from that for this item.
3nodding
March 15, 2013: F*CK YEAH, RUGGED WOODSMAN!!
It's everything I could've ever wanted! Great pants, non-modded, that are separate from the shoes, and
FACIAL HAIR?!
You love me, you really love me!!
crying
heart
Feb. 15, 2013:
So I guess the
Briar Sonnet
is the "male counterpart" for this year's February MCs. It's too bad that we guys,
AGAIN,
have to have leg mods in our MCs. I'm just really tired of this pattern of giving guys leg mods again and again in the MCs.
February 5th, 2013:
Cash shop update! The Lunar Snake bundle comes with the
Fanged Regalia
, an item with a wonderful set of pants. Thank you, Artists!
Jan. 16, 2013:
REI update!
Stinger
just got a new pair of pants (and a shirt) and both items look AMAZING! I was playing wait-and-see with this REI, but I'm thrilled to see it has something I can use between the waist and the ankles. Hooray!!
Jan. 9, 2013:
New RIG! The
Impractical Gala
has a good amount of actual pants this time around! As usual, major thanks to Sifen Yamishi for finding them! They are, so far:
Fedir's Advance
Civil Northern Soldier
Civil Southern Soldier
Gentleman of Verona
Colonial Gallant
Colonial Beau
Jan. 3, 2013:
FINALLY! We get a new Cash Shop update: The Celestial Origins bundle. One item, the
Haenim
has both pants and shoes... WITHOUT A LEG MOD! Thank goodness for that! I'm imagining how wonderful Haenim will be with the boots from Prince of Thieves! Thank you, Gaia!!
Dec. 20, 2012:
Cash Shop Update:
Swanky Gent.
So... What's the problem here? We have a pair of shoes that already looks like the shoes in the Swanky Gent (check out the Classic White Bowling Shoes). Why are these leg mods with forced shoes?
Dec. 18, 2012:
With the latest RIG bundle, the Trinket Heart, we have a grand total of 44 items. Of them, only four are pants without being leg mods. Are you guys even trying to give options to those of us who don't want to wear frills or leg mods? Do you even care? Honestly, it doesn't seem like you are.
Oct. 18, 2012:
Dimmet Legionnaire
and
Sanguine Shiek
are both new Cash Shop items with wonderful pants! Delicious pants that aren't leg mods! Excellent work!
Oct. 15, 2012:
Ghastly Instruments
has a leg mod as their pants. At the very least, the pants actually look pretty good on the male base. They don't cut off the calves, they aren't ultra tight, they don't have High Crotch Syndrome and the shoes don't shrink our feet down TOO much. Thanks for not deforming the male leg base TOO much.
Sept. 6, 2012:
HOLY SHEET. First of all, I'm head over heels in love with the theme, Gaia. And the execution is AMAZING. In particular, I want to look at the
One Hit Marksman.
An overall awesome item with the greatly underused color orange being prominent.
Aug. 24, 2012:
I know I'm a day late but
OOOOHH MY GOOOOOD.
The
Sweetheart Sweeper
is AMAZING!! Look at those amazing pants! Look at those shoes!! I honestly couldn't have hoped for a more amazing item. Excellent, excellent work!!
Aug. 15, 2012:
Another month, another Collectible. While I like the theme, I'm baffled by the decision to make the pants for the Beard Science a leg mod. Normally, I'm able to understand leg mods if the shoes are something particularly special. So... why were these made into a leg mod? ******** this trend. Seriously.
July 31, 2012:
YYYYEEESSS!! The newest Cash Shop update brings us the Cirque du Lumiere bundle, and with it, the magnificent
Tamer of Blue Flames.
This brilliant item is happily leg AND foot mod-free, and it comes in a beautiful color and style. Seriously, we REALLY needed more blue and more pinstripes in pants, and this is greatly appreciated. I've got to pick one up!
July 15, 2012:
HALLELUJAH!! Behold the glory that is the
Captive Syrma!
Three things that I want to say about this MC right here. 1:
NO LEG MODS!
Everything about this MC looks exceptionally detailed and well thought-out. I love it. Truly. I love this MC.
July 11, 2012:
Cash Shop update!
The Generally Good:
Our newest RIG bundle is out: the
Runic Challenge.
This RIG has a few great items that I'd like to mention. First is the
Captain Bismarck
, a military-like set with pants that don't modify or deform the base! The
Planchette Communicator
is a great set with a fantastic pair of pants, but the shoes... the shoes. Foot mod and a strange stance.
Space Wreck
is
amazing.
This is a fantastic item set! It's big, it's bulky, it's grungy... and it's
a complete armor set!
Beautiful!
June 27, 2012:
Cash Shop update! With the Perfect Summer bundle, we got two new pants-based items, the
Laraha Sea
and the
Crimson Sunset!
Both the Laraha Sea and Crimson Sunset include a pair of stylish shorts and shoes that
don't
modify the feet... but the Crimson Sunset also includes a westsuit pose (we have 3
very old
wetsuits, so this is a welcome update)! Great items all around!!
June 20, 2012:
Cash Shop update! We've got the Streetpunk Karak bundle out. The more masculine item in this set is the
Kiken Rider.
Again with the really skinny legs and modifying the base. Strangely, the more feminine item, Ichi-maru-KYUU, actually doesn't modify the male base as badly as the Kiken Rider does. It's really annoying that some more distinctly-styled pants are made specifically to modify the base. I'd like to get some nice Cash Shop pants that
aren't
going to ******** up my base, thanks.
June 12, 2012:
As always, big thanks to Sifen Yamishi for hunting down these most helpful links! We've got a new RIG out, and it comes with a variety of pants and shorts!
To add to the list, we also have the
Crimson Rider's Hope.
Keep up the excellent work!
June 8, 2012:
Evolving Item update! The first generation [http://tinyurl.com/bxw22v5]Modus Operandi features a pair of very vibrant and colorful pants for Rumplestiltskin. Happily, this is NOT a leg mod! Thank goodness! Good job, artists!
May 23, 2012:
Celebrations for the Wuxia Assassination bundle! Although there's a foot mod in the
Yinlong Warrior,
I'm thrilled to say that at least the pants pose is completely mod-free. Thank you. Thank you so much for that. They're in such a great color and in such a great style that if they were a leg mod, I'd be sorely disappointed. Excellent work.
May 15, 2012:
New MCs out. Masculine item
Captain Cobalt
has a leg mod instead of pants. Feminine item
Lady Glaive
does not. Why are you doing this?
May 10, 2012:
Gaia. I love you so much right now. My favorite theme AND tons of pants?
BEST BIRTHDAY GIFT EVER.
To list:
Aviary's Song
has shorts. No leg mods!
Crash Landing
is a badass pair of jeans with no deforming leg mod!!
Elemental Love
has a pair of tiny shorts if you like 'em like that.
Hazardous Drummer
has an AMAZING pair of mod-free pants.
Peter's Attitude
has a fantastic pair of shorts that are gloriously mod-free.
Scavenged Haz-Suit
is a BLESSING with both its style and its lack of leg mods. It's an awesome item.
The Good Czar
has WHITE PANTS. Something that was pretty rare on this site! The
TX-55 Sonic Combat Armor
combines the legs and shoes together, but it doesn't deform our bottom halves in a very strange way, so that's another huge plus. And
ALL
of the
Alla Marcia
set has shorts! This was a FANTASTIC RIG set with an amazing theme and an amazing variety of pants. By far my favorite RIG to date. Thank you so much, artists!!
May 3, 2012:
THANK YOU.
Seriously, this is a GREAT Cash Shop update! Besides being a kickass theme, we've got wonderful, non-leg mod pants here! First in the Aamira the Wanderer, with its beautiful shades of purple, and then in the Prince Dhanun, whose entire outfit is pretty much boss. Yes. ALL OF IT. Fantastic update, Gaia, thank you!
April 19, 2012: Sponsorship time! We've got Fullmetal Alchemist coming to Gaia,

and

they

came

bearing

pants!

This has been a really, really pleasant surprise. Thank you so, so much for the pants-delivering sponsorship. Finally, I feel like there's a Cash shop item that isn't doing wonky things to my legs!
April 15, 2012: New Monthly Collectibles! Lemme just take this moment to say that both these MCs are fantastic. I'm a little disappointed that the Duelliste doesn't have a bottom half to go with it, though. The Empress Cotton has a top half and a bottom half in its Royal Top and Cottontail Skirt. It also has a separate pose for shoes. So... why is it that the Duelliste has a top but no bottom? There's a top. There are shoes. But no pants. Why is it that pants are being left out again?

April 12, 2012: A new RIG arrives and I'm giving a hearty hooray for Gauntlets & Goblins! This rig is JAM PACKED with bottoms that aren't leg mods. For the first time in a long while, I've actually added items to my wishlist. Again, special thanks goes out to Sifen Yamishi for getting the info quickly and efficiently. Here are this RIG's pants/bottom items, with annotations in colored text:

Barbarous Linebacker

(Shorts, no leg mod!)


Deadly Thread

(No leg mod or forced shoes!)


Delphic Oracle

(No leg mods or forced shoes!)


Hunter Ranger

(Shorts, no leg mod!)


Monk Fist

(No leg mod or forced shoes!)


Necrodancer

(Leg mod)


Roadside Necromancer

(Leg mod, but no forced shoes.)


Shrouded Vestige

(Shorts, no leg mods!)


Slayer Champion

(Shorts, no leg mods!)


Undeadtaker

(Leg mod, but no forced shoes.)


Canine Warrior

(Chaps, no leg mods!)



Fantastic job this time around, artists. I not only love the theme, but I've actually got a good amount of bottom clothing here that I can mix and match with other items because I've got freedom of foot choice. Thank you so, so much for this. It's extremely appreciated! 3nodding

March 26, 2012: Cash Shop update: Gentry Fae. In this set we have a pair of pants called the Unseelie Chaos. Unfortunately, this item has the classic symptoms of Leg Mod: Extremely thin legs, narrow calves, tiny feet, Forced Shoes and High Crotch Syndrome. It also has Sloucy Belt.

March 23, 2012: EXUBERANT JUBILATION!! We've just got our newest gold shop update and we've got a great set of Firefighter pants at the Jock Strap store! Even better, they come in yellow, black, red and blue! We've also got some simple slacks at H & R Wesley in five colors! And they aren't leg mods! HOORAY!!


March 20, 2012: HOORAY FOR MATHEMATICAL KNIGHT! This is a pretty awesome set that includes a GREAT pair of fashionable shorts. Shorts that DON'T deform the leg with a strange mod. Even the shoes, although they appear small, are actually the same size of our male base's feet. I really like this item and I just might get an entire set. Good job on this one! Hell, even the Vampire Sound has a pair of pants that, although they're a leg mod, look really good. It's not very easy to convey the sense of motion in a still image, but this pair of pants does that very well. Great items!!

March 13, 2012: Special thanks to Sifen Yamishi for the first heads up and the links here:



• The House Wins. No leg mod!! Good job here!
• Boogie Woogie Man. AWFUL leg mod. Huge thighs, small calves/

Calf Mutilation

, tiny feet,

Forced shoes syndrome.

WTF?! (I understand this is a tribute item. I can exclude these symptoms for this item in particular.)
• Card Sharks. No leg mod!! Great pants in a great color scheme! Happyfacemaking time!
• SBX-2. Leg mod WTFkery at its finest.

High Crotch, Forced Shoes,

tiny feet,

super skinny legs/Calf Mutilation

, oddly low front button on the jeans. WTF is this s**t?
• Hold 'em Tex. No leg mod!! A great pair of chaps!!
• Eldritch Asassin. No leg mod!! Description describes the assassin as female, but these capris still look really good on a male base. biggrin
• Friday XIII. Leg mod.

High Crotch and Forced Shoes syndrome, Calf Mutilation.

Looks weird, but not as bad as it CAN be. I still feel weird giving kudos to artists for not mutilating the male base so badly this time. :/
• Nightjar. Leg mod. Again, not as horrible as it could be, but still does weird things to the male base.

Skinny legs and Forced Shoes Syndrome.

I'm also detecting a new symptom of Leg Mod Sickness:

Slouchy Belt

. The ******** is it with seductively showing one hip? Stop this.

Your prognosis doesn't look good. Out of the 8 items with pants, half of them are leg mods. That means only 4 items were not modifying the male base and worked with what we currently have, not slicing off the calf muscle. You also seemed to completely leave out a bottom half for Oliver's Amusement and Black Jack. Take two days to think about what you're doing and come back next month for the next checkup so we can see how you're doing.

March 8, 2012: Cross Stitch item design contest. There's a badass kilt for us guys in Tory of the Glen. Seriously, that was gonna be the theme of my entry. But I'm thrilled you guys went and made it instead. It looks really awesome. Also, hooray for the Embroidered Outfit pose! There's a pair of shorts here with the shirt, and they don't do very strange things to our legs, don't give us a super high crotch and don't have attached shoes. This is awesome! Thank you so much! heart

February 21, 2012

Happy birthday to my youngest sister!

Okay. So. We've got a new Cash Shop bundle. Just wanna say, first of all, awesome theme. I love this theme. However, I don't love the Thor's Passion. Again, this is a leg mod. It thins out the calf and I can't wear any shoes that layer behind the pants because the shoes will appear behind the pants.
February 15, 2012:
A great update came in two parts yesterday. I'm a tad bit late, but I want to start with the gold shop update at H&R Wesley with the boxer briefs underwear set. We have a good amount of boxers and bottoms that can be used as underwear, but not so much actual underwear in the gold shops made specifically for us guys. Good job!

I also want to extend my thanks for the recent Cash shop update. The Kiwi Chocolate Creme is my new favorite pants item. I love the color green, and this is a nice bright derivative that also includes a nice cream color, so I'm going to have a lot of fun playing around with this item. The cross belts are just a really nice touch. They compliment the pants perfectly! Also, the Berry Mousse Royale is another beautifully made item. Those poofy, frilly shorts sure are something to look at. I might not use them in any foreseeable circumstance, but the item as a whole is VERY lovely and I'm extremely appreciative that it includes a bottom to complete the set. Even with frilly, poofy shorts, it's a very masculine-looking item with beautiful colors. Wonderful work, artists!
Airship Attendant
is very pretty. I really wish there was a pair of slacks with this item, though. It would've went so well with that blazer.
Egomanial Cadenza
, eh. I love purple. But I don't love leg mods with Forced Shoes and High Crotch Syndrome. This is a no for me.
Sharply Dressed Gent,
what a shame. This was a great chance to offer us a pair of pants in a sorely underutilized color, and instead they're stuck into a leg mod, complete with Forced Shoes. Really, there's a huge trend going on with leg mods, and I'm not too fond of this trend.
Bollywood Big Finish.
This is an interesting item. I
love
the colors here. And the leg mod is... well, it's different than anything I've ever seen before. I find it odd that the feet are so very tiny, though. I'll give credit where credit is due; this item is supposed to convey action and, more specifically, dancing. I think this item does that well. A+ for you.
Viva La Mode.
What. The. ********. Where are the pants here? A pair of extremely dark blue-black pants would've just perfectly completed this set. Extremely disappointed.
Sailing Deckhand
, win! Great pair of shorts here. Nice colors and no base modifications.
January 27, 2012: Okay. So after having quite an awesome and amazing pants streak (minus a few hiccups in which leg mods were becoming frighteningly prevalent again) we have another disappointment. The newest Cash Shop update gives us the Faithful Mechanic which is almost a complete set... it's just lacking pants. Which, I guess, is okay if you're the kind of mechanic that likes to get that airship breeze in your nether-regions. Seriously, though, what the hell happened here? Why is there a complete set, accessories and all... but no pants?
January 23, 2012 WHOA!! This Golden Dragon in the latest Cash Shop update is utterly amazing!! Not only is it a complete set that looks absolutely gorgeous, there's a pair of pants in there that is NOT A LEG MOD! They're a jaw-droppingly beautiful pair of pants in a really stunning item. Whoever's responsible for this, thank you! Thank you so much!
January 19, 2012: HOLY CRAP! This latest gold shop update is AMAZING! Now's a great time to be either a newbie or incredibly frugal. The Starter Hero set has a great set of matching boots and pants that aren't leg mods!! And they look amazing!! I love the starter pilot leggings, too! Amazing work!
January 12, 2012: New month, new RIG! And with this latest RIG we've got quite a few new items with pants! They are as follows:
Dark Star Cygnus. We have shorts! Celebration time!
Elven Space Cadet I suppose this was made with the female base in mind. It looks really, really bad on the male base. It's a leg mod, and makes the legs look incredibly wobbly, skinny, and awkward. Not a fan at all.
Forgotten Zodiac Ophiuchus. Yet another leg mod with attached shoes. Again, not a fan of leg mods. Would probably go very well with the Zodiacal.
King of the Stars. Another leg mod. Not a fan of these, but it's still rather nice.
White Dwarf Prognosticator. This, too, is a leg mod, but I can understand making it a leg mod since it's a distinctly mecha-inspired item. It's pretty nifty. I might pick one up myself.
Zeta Star Mercenary. Yet another super skinny leg mod. WTF? Not enjoying it. Also, that's not exactly how I figured a mercenary would dress. A scene kid? Sure. Hipster? No doubt. Mercenary? Not so much.

My personal opinion on this RIG for its pants value: meh. Of all the items that include pants in the set, only one of these items is NOT a leg mod. Let's try to ease up on the leg mods in the future, please.
UPDATE:
The latest update for the Prince of the Sea Evolving Item has a very, very nice pair of pants that are wonderfully leg mod-free! Thank you!
*

I want to take this moment to give special mention to the Dark Matter Galaxy. Although they're technically boots, they go all the way up the leg to the hips and I can see myself using them as pants.
January 4, 2012: We've got a new Cash Shop update: The Vision du Cubisme. In this new Cash Shop bundle, we've got a pair of pants in the Pascal l'artiste set in different tones: Sienna, Sky, Rose, and Pale. I think it's great that we have a complete set in this new themed bundle, but... ugh, leg mods. Why did they have to be leg mods? Leg mods seriously restrict my choice in footwear, so I can't match the pants with any other footwear I might like, and they make our top halves look very heavy. Not a fan of leg mods at all. The styles and colors are still nice, though.
3nodding
December 27:
Cash shop update! We've got a complete set of items with the Glittering Carouser. These pants are a leg mod, which means they're going to look pretty bad with most gold shop footwear. A disappointment, since it's a pretty nice pair in a fun style. I just really don't like this trend of making the legs significantly skinnier than the original male base, making taller boots and shoes stick out behind the calf portion of the pants.

December 22:
We've got a brand new Cash Shop update that includes the Frosted Affection! There's an unusual pair of pants with this set, but the overall item is very pretty. I especially like the scarf and sweater. I would've liked that red bow to be blue, though, to match everything else in this blue/white/charcoal item set.




EDIT:

Oh thank God, there's more! Naval Formal, the Prideful Revolt, the Dead Korps, and Hazard Shock Troopers!! We also have beautiful sets like the Knave of Hearts and the Executioner of Spades. We find the Tweedle Numero Uno and its counterpart the Tweedle Numero Dos actually give us shorts.

But finally...the King of All that is Epic and Mighty: The Jabberwock.

But... hey... Where are the pants for Russian and Conqueror's Winter?

Overall, this has been a hell of a RIG in terms of pants. I'm so very much looking forward to the day when this thread is finally rendered obsolete. crying heart

November 15, 2011:
The Prince of the Sea's latest update includes a pair of black pants accented with red and white. I actually really like this pair; they don't deform the legs and make them very skinny, so gold shop shoes should fit underneath and to the calf just fine. Also, considering the relatively scant amount of foot-and-ankle accessories, that bit of color down at the bottom of the pants is extremely appreciated. It does a lot to help break up the continuous black from the waist to the ankle. Thank you very much!

November 15, 2011:
Monthly Collectibles are here! And I'm VERY happy to day that the Datamancer MC has a fantastic pair of pants! The black and white style makes it very versatile, and I particularly like the glowing effect of the white part of the pants. Thank you so, so much! heart

November 14, 2011:
I'm extremely pleased to say that this month's RIG Guardian Totem has a pleasing array of pants! First up, we have Haggard's Matador, a full and *complete* set of deep red, flame-inspired styles. The [http://tinyurl.com/lthhk9b] Vulterine Gentleman combines an interesting, cool color scheme with an upper class style. I'm no big fan of leg mods, but as a complete set, this is a really nice-looking group of items. The Blue Rabbit has a wonderful set of shorts in a simple, but versatile color scheme of blue and white. I'll find some way to make those poofy pants work! There's the Gatorskin, another experiment in cool colors that have piqued my interest. Again, I would've liked it a lot more if it wasn't a leg mod with the crazy high crotch and the super skinny legs, though. The Prince of Fennecs has a wonderful, light, airy, fantasy-style pair of shorts in a very interesting violet/cream color combination. A personal favorite of this RIG so far, though, is the Jawesome, whose dangerous, grunge-style pants look tough and intimidating. Yes, it's a leg mod, but it doesn't feature the laughably high crotch curse other skinny leg mods have. As much as that Jawesome is loved, the first item I've added to my inventory is the amazing Lord Volder's Safari Gear. The shorts are blessedly mod-free, they aren't super tight on the avatar, and they make an awesome complete set. NEEDS MOAR SAFARI GEAR! scream heart

November 3, 2011:
I'm. In. LOVE. With the Anok Akori. First of all, let me get to the point of this thread: The pants. Not only do you include pants in the Akori to complete the set, but they're in my most favorite color: Green!

BONUS ROUND:

Earlier today did I mention in another thread that your most recent Salon update include a hairstyle that was very similar to that of my OC. But in the Anok Akori, you have pretty much NAILED it. I... I wish I knew who to thank for this. Because you're making my every damned Gaian dream come true. emotion_kirakira heart

October 19, 2011:
This month's Cash Shop update included not only the Hallowed Gentleman, with its cool tones, patterns and white and black accents, but its creepy counterpart, the rare Haunted Gentleman. I'm extremely pleased to say that I've haven't seen this many complete sets (this means a top AND a bottom) that include pants since... well, since ever. The artists are really pushing themselves creatively to include pants in their clothing updates and it shows. Thank you!
October 16, 2011:
Holy. Freaking. Crap. Okay, who's the artist responsible for the Rogue Bravado? Because I want to shake your hand. This year we got our first ever pants in Monthly Collectibles in eight years, and now we've got two in one year?! On top of that, the Rogue Bravado is an awesomely detailed and stylish item! I can see this MC becoming very, very handy to me in the near future. Thank you so much!
heart
October 13, 2011:
This is a good October. We've got the creepy Deranged Surgeon to add to the growing list of pants for our avatars. They're a sleek, dark style that would surely go well with a lot of different item combinations. Thanks for not forgetting the pants in this male counterpart's item!
3nodding
October 11, 2011:
Gold shop update at Barton Boutique! Ian's got a whole new shipment of hipster-inspired items in a Halloween theme. I gotta say, I'm so happy with the new purple slashed pants, I went and bought myself a pair. Somehow, they just seemed to perfect the costume I've got on. It's got that small hint of purple I needed to balance out all of the purple up top. Thanks, Gaia!
October 7, 2011:
As pointed out by Sifen Yamishi, this month's RIG has four items that feature delicious pants! First is the Flower Power, a very 60s-70's style pair of leg modding pants. Then there's the GLAM Entertainer, which is a slight leg mod that looks like it's been on an acid trip since '82. The Pepper Party fulfills a very seldomly-used niche; the capris-style pants. They're too short to be pants, but too long to be full-sized shorts. But my favorite has to be the Vocaltude, which is wonderfully leg mod-free, and without attached shoes. It's very simple, but damn, that's what I love about it! It's got that small bit of gold that'll go great with other gold/black themed items we've got (like the Bel Gondoliere, the Vivacenote, and many others). Great job!
September 29, 2011: King of Life, guys. This is a really great pair of pants that doesn't deform the legs.. I really like the style, and I seriously, seriously love you for not having the shoes attached because the pants are fairly versatile, and I can already think up a few different ways I can use those boots. Thank you so, so much!
crying
heart
September 20, 2011: Two words. Sunset Harvest. This entire damned ensemble is adorable. ADORABLE. But I just wanted to say, specifically, that I like the trousers! They're a nice shade, and I like the pattern. Good job!
September 7, 2011: I'm very pleased to see your artists have been paying more attention to our bottom halves in regards to legwear. Sakura Parfait has done some early digging and come up with six new items in this month's RIG that have---gasp!!---pants!
Also, Gold shop PANTS! Delicious, glorious pants in the latest gold shop update at HR Wesley! I love the delinquent pants. They have great shading, and I love the chain. It's a built-in accessory. I'm extremely happy. Thank you!
August 15, 2011: Damn. Wow. WOW. Are these are first EVER pants in a Monthly Collectible?! I never thought I'd see the day. After eight years... we have out first pair of pants in any Monthly Collectible. Words cannot express the deep sense of thanks I feel right now.
August 10, 2011: Two words. Goblin Hipster. I... I think I love those pants. Yes, the colors are garish. Yes, they have a weird pattern. But I love them. I love the colors and I love that they don't shrink my legs to some ridiculous pinpoint. And I love they don't have attached shoes! Thank you!
July 15, 2011:
Whoa, hey! Awesome MCs this month, Gaia! I love armor sets like the
Ithilldyn Armor you've got here! Except... Where the ******** are the pants?

Now, I may be reaching a bit here, asking WTFATP. But on a seriously honest note... Where's the bottom half of this armor set? I guess our attackers only aim above the bellybutton. Seriously. Where's the greaves? The boots, even? Where's the bottom half?!

Update: 7/21/2011 Gold shop update in Durem Depot. The jeans are great. They come in some seriously bold colors. I'm extremely happy to see some jeans in the new update. 8D


_______________________________________________________________
Title says it all.
This is one of the rare times I'm seriously ticked off about specific items or a lack thereof. Gaia Artists, what horrific trauma happened in your collective pasts that made it a great personal horror to include pants in your multi-pose item combinations? Let's take a look at some of the more recent offenders.
How dare you.
After the massive letdown that SOF Taiga was, many users, myself included, were very much hoping for a military-themed item that was more masculine in nature. You make one.
Where the ******** are the pants?
This is a pretty chill vest.
It's got a nice color scheme going. And I like those gloves. It's pretty masculine/gender neutral.
Where the ******** are the pants?
Awesome color choice here.
I like how everything blends together smoothly. That jacket is great.
Where the ******** are the pants?
This has an amazing vest.
I mean, I love this thing. It looks great. It has a top, but...
Where the ******** are the pants?
And on the rare occasion when you DO give us pants...
They're attached to a leg mod
. A leg mod that often yanks the crotch of my avatar's pants up to his bellybutton and halves the width of his legs.
A leg mod that gives you no freedom to mix and match pants and shoes because you have to use both at once.
Come on, what the heck is up with that? A lot of people like leg mods. I use minor leg/foot mods myself. But when you start preferring to make foot/leg mods
instead
of pants that I can mix and match with shoes of my choice on my regular-a** base that it becomes a problem.
Why is it that for feminine items, you can have both a top and bottom, like the
Ugly Stepsister,
Jittery Jill
, and
Mademoiselle Magpie
but when it comes to masculine items, there's only a top and no bottom?
You CAN make great pants. Why aren't you?
Dangerous Denim.
Look at those jeans. They're fantastic. They're extremely well done, they have a toughness, they have a great texture,
they don't deform my legs
(they DO deform my legs, problem addressed below)
and they don't have shoes attached so I can match it up in different ways and styles.
HALF-ASSED EDIT TIME!
Just showing what a half-assed attempt can produce. I'm sure Gaia's artists can do far better than me.
THE CASE AGAINST LEG MODS!
Damn it, man,
and I really liked the Dangerous Denim, too! Though there was some obvious leg shrinking, I didn't think it would be all that bad. Until I took it for a test drive with shoes that I already have in my inventory. These results are extremely disappointing.
AWESOME (NOT HALF-ASSED!) USER EDITS!
Shooting Carambola
Ask and ye shall receive:

About 3 minutes it took me to edit this from an existing item.
But yeah, more pants please. And pants accessories.
Mangacide
Just look what they could have done with minimal editing of other armor poses that already exist on Gaia:




For kicks, I even threw in a shorter "boys style" version of the wig they made for this set. I would have loved this set. I would have bought every piece needed for a set like this. I know because I did it for the mythrill armor, even though I had to get them all on the MP (since I arrived just a smidge late on the gaia 'scene').