Zero Tenshi
(?)Community Member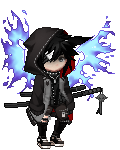 Posted: Fri, 07 Sep 2012 20:31:00 +0000
Thank you Gaia, especially Siska-san for giving us an option to unsoulbind the bloodstone.
However, I still wish that Gaia also need to give us an option to un-soul-bound the other items.
Soulbound is and should only be good for like zOMG rings.
Soulbounding equip-able items just brings forth hate and riots.
It's like saying having a broken trophy that was super-glued in your display case. emotion_donotwant

- The Sentinel's Gift / Overseer's Gift skin (those that have it). I want to somehow get rid of mines. I don't care if you re-release the skins again for the Halloween event purpose, but please give us the option to trade, sell, delete, and move to storage box it.

- The Oni-set is another soul-bound item that a few have stuck in their inventory and there are others that really want it.
***Also, the Oni-set gets soul-bound when you successfully craft it from alchemy. This is one of the item I would not offer my service if someone wanted me to craft this for them. I won't even be able to give the successful craft Oni-set back to the person.
Gtsluvr
You can make me as a (maybe the first?) case of a crafting order that has an oni-set attached to me. I took the order some months back when the formula just surfaced and unsure if it would even still be soul-bound upon crafting. Turns out it still was after crafting.
I was worried about taking this order but was given full clearance and given no fault for being unable to complete the order if the oni ended up stuck to me. So right now I have the oni stuck on me that truly doesn't even belong to me. I still waiting for the day it's un-soul-bound so I can return it to it's rightful owner.
Maybe Gaians would not mind if there is an easier way to obtain the Oni-set (option to unsoulbound) and make a little change of different in alchemy.
TINSTAAFL
I have an idea if Oni-Sets are released in Golden Giftboxes (along with other new soulbound items), and then replaced with pink/blue/and brown giftboxes as a common item we can acquire on Gaia, the price will not go down to where alchemy becomes a worthless feature. And will help the golden giftboxes retain a decent value (as in not falling to where the pink, brown, and blue giftboxes are today), but still can be granted freely to the users wanting them in bulk.

I don't agree with elitism, and some of soulbinding seems to condone that type of stereotype, but I don't believe in a falling market either. There were alot of Oni Sets released amongst Gaians. Some users had 5 or more from one CI. There have been more recent CI's with Oni Sets in them than the fortune egg, you just gotta keep your eyes peeled for them. They're few and far between.

I want the SIN and BOO skins. Im hoping, that once Overseer and Sen are put back in established God forms, we may see the skins get unsoulbound, and even possibly a BOO skin re-release. Here's to hoping.
- The Anniversary Sashes seems pretty meaningless too, as it's still soul-bound that can't be moved from the inventory. It's deleteable, but its not sellable or tradeable. Gaia never thought about the new members that missed out that certain event in the past, so they don't get their year sashes. It seems meaningless now that their still soul-bound. Let the noobs pretend to be an old member and make them feel better about themselves. Our profile tells our actual member year anyways.
koopabrat
And what about the sashes? I missed the event where you got a sash with the year you joined on it, and I can't buy it because they're all soul-bound to their owners. :[ I understand why it was soul-bound, but I don't necessarily agree with it. I'm sure there are people out there that would love to get rid of their sashes, and others like myself who missed out on the event and want to purchase one. Just my two cents.
Unsoulbind these items so people can: trade, sell, delete, and move them in their storage box.
Gaia soul-bound meaningless items and just totally ignore about it, which leads SF threads like this to come up. So please, give us an option for these items to: tradeable, sellable, deleteable, and moveable to the storage box.
Also <3 and vote the poll would be appropriated for your support.
smile
Uncle Kenny
The Oni-Set is now unsoulbound. You are free to trade/do whatever you want with it.

The Potatoverseer skin has been given a sellback value so you can get it out of your inventory if you wish. It, along with the Sin skin, will not be unsoulbound though.

The anniversary sashes will also not be unsoulbound as they are supposed to be exclusive to those who were members of the site at the time and which represent the year in which they joined.
Thanks to Uncle for responding to the rest of the soulbound issues.
Was hoping people can also store the skin and the sash in their storage box too.
-edited-