Darkend Light
(?)Community Member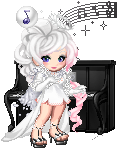 Posted: Sun, 06 Oct 2013 21:53:06 +0000
This. This right here.
This. This right here.
This is the COO, correct? Granted, I do not know the proper context as I searched and found this image on flickr after seeing this picture in another thread. However, this image of a slide presentation likely being presented by someone who should be representing the community is, to me, very disturbing.
I'm not easily offended. I'm really not. When I saw this image in another thread earlier, I just could not believe, we the community, are being compared to lab rats. That we are dehumanized as well as objectified.
That
gives me a sickening feeling and, if I am interpreting this correctly, illustrates that clearly those in power do not care about those who care for their product.
As I've mentioned in another thread I posted in SF, for unrelated reasons I doubt that I'll be on this site for much longer. So while I'm not nearly as personally offended, I'm offended for the community as a whole. So many people on this site give it their heart, soul, and goodness, even their cash now and then. For one reason or another, they find happiness here and are willing to give their support via money. I did too for a long time. I'm heart-broken for the rest of the community since their devotion is only valued as long as it's monetarily.
Yes, I know, Gaia is a business. So does a large part of the community. We understand Gaia needs money to survive and we'd be glad to give our money for the right reasons. Now here's the thing; I've worked for a corporation. I worked part time for a hotel chain for many years. I cannot begin to explain the emphasis the company put on customer service. Our guests were not just guests; we were trained to treat them more than that. I know hotels are not the same as online forums but this has taught me that the better you treat your customer base, the more likely they are to return.
Being compared to a rodent does not make me want to return.
This may not be about Gaia Online specifically. Again, I admit I do not have proper context other than this is an image tagged with the COO. But the fact the COO, specifically tagged with Gaia Interactive, is pictured with this slide brings in a negative association and a very bad taste in my mouth. I'm deeply saddened that a person representing this site would think so lowly of not only our community but of people in general.
Edit: Some clarification from Uncle Kenny:
Uncle Kenny
This wasn't a presentation given to Gaia employees or the company. That's not even our office.
Uncle Kenny
I don't know what the presentation is, so I can't really say. I only know it wasn't something in Gaia.
Also worth noting:
Flynn, is that you?
Flynn, is that you?
Narumi's response to the pics posted by frozen_water in AtA
Narumi Misuhara
Hi frozen_water, I can definitely understand your concerns, however it's important to understand that those images are out of context. They had nothing to do with Gaia.

Regarding managements vision of Gaia, yes, we all want to see Gaia do well and thrive. Gaia has an amazing community and none of us want to see that go away. Not sure why the idea is going around that we don't care about the community. We continue to have mini-events, we've recently had amazing gold only item recolors and we have tons of free contests going on all the time.