SUNNlE
(?)Community Member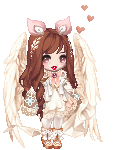 Posted: Sat, 19 Jan 2013 16:01:32 +0000
xxx_kings_xxx
i personally see no problem, or i just dont understand it, i have gone thru this thread and all i can say is i think everyone is over reacting
First off, don't comment on what you
do not understand
. If you understand BUT you still feel that the small quantity of male items to choose from is
good enough
for you, THEN by all means; say your peace.
xxx_kings_xxx

maybe gaia is having the same issue. and i have followed the links in this thread and they have all but given me a headache trying to read them
Majority of what I linked either had simple requests or statements or were thoroughly thought out with detail requests that gaia
requires
you to do in order to fulfill said requests. Trust me, gaia doesn't get a headache from detail. It helps them fulfill demand and request. However I did add frustrations that people had in the links because that's what this situation is: frustrating.
xxx_kings_xxx

maybe if those pages were simplified or fewer requests it would help gaia out
but as it stands if a regular user in advanced classes in school is having issues with understanding this then artists here on gaia is gonna have the same issues too
Again, the point of request threads is to list detail wants and demands in order for gaia to provide. Unfortunately because gaia has not adequately provided for this sect of male item needs, there is a hefty list. That is gaia's fault more or less. Thankfully artists on gaia are more or less out of school by now and are doing what they KNOW best: art, and so they don't have a full day of advanced classes to make their brain hurt by my thread that isn't for someone who's bogged down with school work. How about you come back to this thread when you're not busy, then.
xxx_kings_xxx
comment on hair color, most men have grey, white or black / brown hair
when irl have you seen pink hair on a guy? a pink beard? a pink anything on a guy?
lets keep hair realistic like it is now
You know what? I
actually
feel
offended
personally by your comment. I have had fire engine red, pink, green, blue, and purple hair at points in my life and none of them were real. And
YES
, men have had the SAME exact thing. It's called hair dye. It's called hair chalk. It's called punk rock and fun times. Women aren't the only ones who enjoy some wild and crazy
detailed sprite style
on their avatars AND in real life. Men do too, so yes, the color pallet NEEDS some new colors. Rarely have I seen male green hair or male purple hair on gaia that
isn't
default goldshop hair or cheap unisex wigs.
By the way, IRL fashion is NOT gaia fashion. Gaia fashion has a
complete
separate set of intricacy and standards. Maybe that is why
you
do not understand why this is a valid situation to be addressed. Where in real life you could not easily dress up as a centaur or paint yourself green and dress as a pixie in every day life, gaia lets you express the opportunity on your avatar. Gaia is NOT IRL, therefore you can not hold IRL standards,
ever
, to how gaia's item system goes. For pete's sake there are fairy wings and homestuck horns on here. Why are you even saying anything about keeping gaia's male fashion IRL?! (Yes, hair is lumped into fashion.)
By the way.
Pink dyed hair
and
Pink dyed beard
. Yeah; they happen. Men do it. I've seen it.
Edit: I'd also like to add for the record that gaiaonline is an
anime based
website. Do you know what hair colors are natural in anime? Pink, green, blue, purple, cyan, yellow, and lavender. So don't
tell
me to keep it real. Anime isn't real, so your comment is invalid to gaia's hair system already.
xxx_kings_xxx
also one other thing and i know ppl will wanna disagree with this but lets face it, MOST MEN ARE WELL LESS THAN CONCERNED WITH FASHION IRL so why be so concerned about it online in a virtual world
Yikes. Be glad you're being responded to by a female and not a male who would actually take high offense to that. Like y'know, my damn husband. He takes longer to get ready for the day than I do and that's with me doing full makeup, making and eating breakfast, and maybe getting a quickie art order in before we leave for the day.
You might disagree with this but lets face it, not all men have your mindset.
So don't lump all the men on this site with your one sided view.
There are many who are concerned about an online virtual world. If they weren't, there wouldn't be this big of an outcry. I highly advise you re-think what you say before you say it if you even respond to this. Some of the things you've said are already semi-offensive.