SUNNlE
(?)Community Member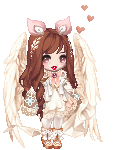 Posted: Thu, 17 Jan 2013 06:48:22 +0000
Skimming is

not

recommended.
Off and on I have been turning my avi male in order to delve into the array of items males have that are strictly male based. Each time a new set of items come out I find myself not sticking to the male base BUT going BACK to female because of the plethora of female items that are released. Unable to make a male avatar that is not feminine because of the released items I always go back. Always.
Then once I've had my run with the female items I once again return to the male base to try and sustain a masculine avatar and continue finding combinations and item pairings that help the male masculine avatar community. I've done combos from full body tattoo making to outfit design and I have noticed a very huge flaw in the item ratio.
I'm sure there are enough threads about the statistics and technicalities of the unbalanced item platform but what I'm speaking about isn't going to be about the statistics.
What I am going to be speaking about in feedback today is
My journey as a female user having a male avatar and trying to make masculine avatars.
I use to guffaw at a lot of complainers about how there aren't many male based
masculine
items. For 6 years (though I've been on gaia since 2004. 6 years I've been strictly female based) I have been using a female avatar and have had an abundance of items that have let me range from being a pretty princess, to a kawaii overloaded puke fest, to a fashion diva, to a hard rock mistress. And for your lulz and viewing pleasure; here is the kawaii puke fest I use to wear:

So many things I was able to do with a female base. There have been no restrictions, no problems creating avatars I wanted. Yes there are some avatars I struggled to make because of a female item not crafted or thought of yet but hey; female items are being spewed out like burgers at a fast food restaurant so it's only a matter of time before I get the image of my avi I want anyway.
But I have a completely drastic perspective of what I want my male avatar to look like when I switch gender roles and play around in the male wardrobe. I like my men
sizzling
. I like them gritty, grumpy, and alluring. I like them muscular, hairy, pissy, drool inducing. I like my men to look like
men
, not like women or the impression of in any way, shape, or form, and apparently? I'm not the only one. I'm sure there are
many
male gaian users who would love to have a good amount of masculine items on hand. Some of the biggest complaints I have seen and that I have
myself
in having a male avatar is
facial hair (and manly hair for that matter), pants, shoes that are not too small, and non-kawaii-inspired design
. It's almost as if gaia's item ratio has become the same as a clothing store's. Even in the store I work in the ration of female to male clothing is incredibly unbalanced. Take where I work; we have one male rack while the females have at least three or four and the male rack doesn't even have a
variety
of items anyway!
Thus far gaia's
official
response is that because there are more female artists than male artists, there is more female items than male items.
The Body Farm
lanzer
The Body Farm
Hello.

I've brought the issue up in the Site Feedback, but by the request of a few of my thread's patrons, I'm here to ask directly and hopefully get an answer...

How come the majority of items--especially good quality items--are aimed towards the female population of Gaia?

If possible, I'd like to know if it's because the majority of the buying population is female (and if so, was that the case before item releases began favoring females?) or if it is because there is no oversight to what items the artists do or do not make and they get to choose the items.

It is becoming more and more obvious every item release that the number difference between masculine items and feminine items is pretty vast (especially when you look at the shoes released). The current rig actually has a greater amount of male items than usual, but one rig release isn't much of a trend towards gender equality in item releases.

Is there any chance that in the future, there would be a system set up where the number of items made would have to be fair and balanced when it comes to gender? Say, if six female items are made, six male items would have to be made? Or is there definite evidence that us users with male or masculine avatars are not worth it to make items for?
I think the ratio of the demand for the different types of items, and also because at Gaia we have a talent pool that has more female artists than male ones. Inspiration comes from both requests/demands, and also what favors the specific artists, ideas often skew on one side despite that we put a lot of conscious effort to keep a balance on both sides. I hope you can still find enough items to keep your interest and we'll continue trying to maintain the balance.
But at this point, there is no balance to maintain. The balance is definitely skewed towards female avatars, especially when it comes to hair, shoes, and hats. And I understand that more artists may be female, but their talents shouldn't be gender biased.
And when it comes to demand... High quality items that are more masculine tend to skyrocket into the millions on the Market Place, meaning there is a demand for high quality masculine items on this site. So maybe there is a higher demand for a lot more feminine items in general, but high quality masculine items definitely have a demand.
But thank you for answering me and I do hope artists do heed some of the new item requests being put forth to them in the feedback (there are currently three threads in there asking for masculine items, thankfully).
"I think the ratio of the demand for the different types of items, and also
because at Gaia we have a talent pool that has more female artists than male ones
.
Inspiration comes from both requests/demands
, and also
what favors the specific artists
,
ideas often skew on one side

despite that we put a lot of conscious effort
to keep a balance on both sides. I hope you can still find enough items to keep your interest and we'll continue trying to maintain the balance."
1. Just because your artist pool is more female than male is not a valid excuse nor is it a good reason for why female items and feminine male items are chucked out from the rigs, and the donation items, and the gaia cash shop, and the gold shop, and whatever else you make items for where females clearly reign the clothing line and hair brigade. Those males should be working their
butts
off to show those girls they can work the red carpet too, thank you very much. And ladies? You should be working on a balanced item ratio. Honestly? If you make five lady items, make five clearly non feminine male items, and make five uni-sexed metro items. Many items are already uni-sexed anyway but that doesn't mean it counts as a masculine-male based item! You're an artist of gaia, you should be hitting all ranges of needs, not just your own female needs.
2. Request and demands? I'll give you a few.
More better hair style options 4guys
Petition for more equality in items more male unisex items
Lacking of male items and clothing
Ugh gaia you should make better male items
Over 90% so far agree - WE NEED MASCULINE ITEMS ALREADY
GAIA NEEDS MORE MALE ITEMS
Male items on gaia or lack there of
Proposal: Male items. Particularly hair. e_e
Male evolving item
Masculine Monthly Collectibles always armor based?
Do I need to continue? Yes? Alright.
Masculine Items - We want them and you CAN make them.
This one is from 2010!!
Gaia I want to look like a man and I want masculine things.
This one is from 2010!!
Male and Masculine REIs
Male Wig Diversity and Quantity
This one shows a visual of the unbalanced ratio of hair.
Male avatars neglected?
FROM 2005!!!
Hey gaia are there still males on this site?
From 2010!!
Have I made my point? There has been a demand for
quite some time
but each demand is met with negative feedback. A demand is a demand, it does not matter its <3 </3 count and artists should see the demand as a legit issue to be dealt with accordingly as an artist.
Gaia, your job isn't to please yourselves; it's to please the users. There is a community of users on here that are being snuffed out because of your supposed "
because at Gaia we have a talent pool that has more female artists than male ones
"
No, that is no longer an excuse. The gender of the artist should not be the bias or the problem that keeps you from making quality male items.
3. What favors the specific artist? If because the artist is female and that in turn is the reason why you are turning into a woman's website; please fire a few women and hire up some men. THAT is what you are making it sound like. Apparently, the female artists can't get out of their comfort zone and make some masculine avatars, so lets take care of that problem gaia. Lets trash'em off the team and get some men in there to pick up the slack for, oh,
5 years
.
Oh. Is that too mean? I'm sorry...it's just, you said that you had more women than men, and you said that pretty much the artist makes what the artist favors. You didn't sound like there was any middle ground positive solution; so I guess it only makes sense you should fire the women and hire some men.
Or you know, the women could pick up the slack and draw some masculine items. It's what you're paid to do after all, yes? Heck, don't dump a few female artists, just level the playing field, or at least keep it level in the future.
This
is the frustration we as users who crave masculine avatars feel though.
4. Your ideas skew despite the effort and you
wonder
why gaians constantly bring the subject up. I think I've said enough on
that
part of the statement.
---
Look, this isn't some chick complaining that there aren't enough manly items to feed my crave for manly men.
Manly, masculine, buff, NON METRO MEN
are
REAL PEOPLE
. They are real, they exist. There are weight lifters who use this site, there are jocks, and soldiers, and cops, and all sorts of non feminine men who use this site and
do not want a feminine avatar
. There should be more of a balance; there should be MORE of a quantity in male items to choose from than there is now, plain and simple. Majority of my female items outweighs the masculine items in my inventory right now and majority of my male items that aren't body mods or EIs are items made when gaia first started. That's not a very diverse inventory to choose from at all, and I have a LOT of items to choose from over the years of hoarding.
Gaia, all we want to see is some masculine based items. It has been a request since
2005
and it is still the request each ATA you open, and it's still the request at every chance item, donation item, EI, and REI you make. I think if you're getting these requests and demands every single time, that counts as a pretty big situation to look into in my perspective
and the perspective of just about all of us

who prefer masculinity over femininity

.
Here is another thread that is worth looking into.