Zzyli
(?)Community Member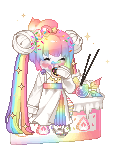 Posted: Sun, 18 Nov 2012 16:02:11 +0000
Please note, this is not a thread making generalised complaints about Alchemy- I feel that those have been covered adequately in several other threads. If you have issues with other aspects of Alchemy (and I certainly believe it could do with some of it's aspects having an overhaul), please discuss them in another venue. This thread's purpose is to discuss issues with the current crafting system, namely failures during crafting. I totally understand that Alchemy is meant to be a gold sink, and this is fine, but I feel that the current set-up has two key issues, being transparency & equality/consistency.
Edit:
So apparently, I've set this up like some kind of statistics paper & it isn't overly easy to read. If you scroll down towards the bottom of this post, there's a tl:dr version
Data discussed in this thread has been pulled from
this
thread, where over 200 crafting success rates have been submitted by users.
Transparency
I feel as though the current labelling of odds & crafting costs doesn't adequately express the potential costs for crafting an item. The formula is merely labeled with cost to craft, and at no point is there a suggestion of failure. Along with that, the associated odds with crafting formulae which have Low or Very Low odds will most likely fail several times before succeeding. I know that I personally have spent 320k (32 attempts), crafting a formula at Very Low odds at the level of the formula. Associating 10k crafting cost with this is somewhat misleading. Changing the words crafting cost to attempt cost would help to dispel some of this ambiguity, and I have further suggestions below.
Equality/Consistency
There is a great deal of disparity between the costs of crafting a formula at Low, and especially Very Low odds between crafts. Below is a graph showing the distribution of crafts at Very Low odds as submitted to the thread.
My primary concern with the current system is the fact that whilst we have an mean of about 12 crafts (and a median of 9), there's no apparent limitations on the upper number of attempts required to succeed- meaning that people can attempt 30, 40, even in some cases 50 times prior to the craft succeeding. This seems to me to be prohibitively expensive without any good reason- if we have a mean of 12 crafts & median of 9, why not create some kind of limitations. Whilst I am aware that crafting at one or more levels above a formula's level vastly increases the odds of success, the most experience benefit is provided for crafting at level, and I feel that most users of the Alchemy system wish to do this.
Suggestions
I'm aware that Alchemy is going to be having an overhaul in the near future, and I hope that the crafting success system could be included in the overhaul.
This poll shows that as at 18th November, the most popular option amongst people who have voted was to implement scaling odds- that each time you fail, the chances of success are increased for your next attempt on a craft. Personally, I'm not sure of how easy that would be to implement, and also feel that the alternatives of either having crafting costs capped (for instance having the cap at about 20% above the mean [e.g. 2 attempts for High & Very High, 3 for Medium, 4 for High & 13 for Very Low]) or a fixed cost per level which is in line with our current mean chance odds, could be viable solutions.
I personally prefer the third option, as I feel it very clearly deals with the issues of transparency and equality- you would know up-front exactly how much you'd be paying to craft an item, and I'd much rather know that I'm paying 100k upfront, instead of anywhere from 10k-400k+ for something which has 10k crafting costs.
I'd also like "Cost to Craft" as shown on the formulae in the Bifrost, user's inventories & the Alchemy interface changed to state "Cost to Attempt" as I feel this is more in line with the way that the current system works.
User Suggestions
Catalyste
What if they did estimated ranges then? It could say:

Estimated cost: 10k - 50k with the ranges looking more wider as the chances of crafting get lower.
Flux
Would be nice if the odds are updated in the formula description as you level up as well.
Summary
(no numbers here- don't panic!)
~ Current Alchemy crafting system has issues with it's set-up owing to uncertain number of attempts
~ I'm proposing changes which would mean that you would understand from the get-go how much you'd be paying and also prevent excessive costs.
Your feedback is very welcome! If you have a suggestion for how you'd like the crafting odds system revised, please share.