Sex for Dinner
(?)Community Member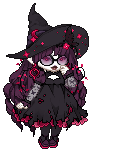 Posted: Fri, 04 Oct 2013 19:13:50 +0000
There really is nothing that can redeem you in my eyes.


Popups, flynn's booty, flynn's chest, sale after sale after sale after sale. Manipulating inflation so you can extort the prices of the items in the cash shop. Rejecting the opinion of the people who fund this website by allowing ads, making purchases, and completing cash offers. Centering the site despite the poll that told you that the majority of users didn't want the site centered, in order to make MORE MONEY MORE MONEY MORE MONEY from sponsors. Sponsors who only find this pile of s**t attractive because of the users who frequent it.

You are immoral, dishonest, and greedy. You're not even good at masking how greedy you are. This is not how a successful business behaves toward its customers. I used to be a customer. I used to support you. I no longer do, and I never will again. It is my fervent hope that others will come to feel the same and will pull the plug on your salaries.