Renkon Root
(?)Community Member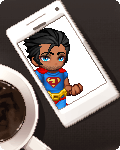 Posted: Thu, 20 Sep 2012 20:00:20 +0000
This is a redo of this thread, by Mitsuki the ninja.


So, Talk Like a Pirate Day has come and gone and Gaia gave of a fun little mini-event, an achievement and an item to commemorate it. There was some small complaining about the text changes and username changes happening in other forums besides the actual event forum, but overall, I think most people enjoyed it. I'd call that a success.

In light of the Pirate Day success, I'd like to suggest Gaia also do something for Ninja Day which takes place on December the 5th.

"What's ninja day? I've never heard of this!"

Here are just a few informative links: [ x ], [ x ], [ x ]



"Okay. But what could Gaia do for a Ninja Day?"



* This past Pirate day event was run off a points system. Users earned points by posting key words in the forums. Going off a similar points system, people could be awarded points for being the FIRST poster in a new thread. That would fit in with the pop-culture conception of ninja's being crazy fast. They could be awarded fewer points for posting key words like "ninja", "shinobi", "shadow", "stealthy", "black pajamas", etc.

* For avatar mods, they could black out an avatars figure so that only the eyes are visible. (As if the avatar were wearing a shinobifuku.) This would be similar to when everyone got a cat-head pasted on their avatar for Caturday a couple years ago.

* Also, there have been mini-events in the past where they didn't really do much of anything just give out an item to those that actually read the Dev. Alers and Announcements (like that April Fools item from a few years ago).
--
Suggested by Other Posters:
Lady Leopardess
Maybe instead having x amount of threads you have to <3 or </3 without posting in.
or maybe having to wear x amount of items that have the word "black" or "ninja" in them.
marshmallowcreampie
Renkon Root
marshmallowcreampie
Yeah, I'd love a ninja day! cat_whee And we could get awarded for dressing like ninjas, and we could get some cool weapons as prizes. heart
I'm not sure how the coding for that would work since you can make a ninja avi without using ninja themed items, but do I have your permission to add it to the OP under the "Suggested by Other Posters" section?
There are plenty of ninja items, though maybe people can get rewarded for wearing a certain amount of black items. And yes, you can put it in the OP.
lynxbug
NINJA DAY!!!! I do like Ninjas. I also love pirates! I do think it would be a great idea to have a mini ninja event though. You could do a lot of cool things with it, besides dressing up as a ninja.
You could find stuff throughout the site having to do with ninjas. (Like a scavenger hunt.)
Have trivia about Ninjas
There could always be a rp thread in the forums.
Lots of stuff!
Go Ninja Day!! smile cool
Strider Hiryuu
Renkon Root
Strider Hiryuu
This I want.
Hey you!

Its nice to see you out and about in the forums. Do you think an event like this would rekindle some of your activity on Gaia? I remembered you mentioned over our PMs that you weren't having as much fun on the site as you used to.
I hope it does! Seeing a Ninja day would make me feel all happy. Maybe see some ninja critters roam around? Or even something like...

dreamsk
It would be funny if there was a ninja achievement for going 24 hours without posting a topic/reply, but tipping people and doing other things in the meantime.
Kirae Tsuki Uchiha
I'd suggest something to do with gifting.
Like anon-gift a certain amount a people a ninja based item or such and get granted an achievement or event item.

Or what they did recently with the Kuro/Vampire PMs.
Have people post a certain amount of ninja-garble and have PMs sent to Gaians choosing whether to join the ranks of the Shinobi or a anti-Ninja group or something...
And get like an item to wear or a mini ninja doll.

Simple enough, but something to do and something to commemorate the day!! x3
Snorkler
Most of us could make an attempt to dress as a ninja and give a historical ninja fact. Perhaps a simple avatar item could be awarded. rofl ninja
ngaurhoth1
Just another small, but enticing idea. What if there were an achievement called Pirates vs. Ninja. It could be obtained if you talk like a pirate in the Ninja-Day Subforum. It's small, simple, has easy code reuse, is a meme, and is just fun in general. Sounds like something Gaia would be all over.