Kawaisa Sailor Moon
(?)Community Member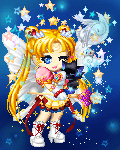 Posted: Tue, 10 Jan 2012 23:57:36 +0000
"...
I'm a big lurker when it comes to forums, so I only post if I feel strongly about something. I am very much so aware that there are plenty other feedback threads on this subject, but I feel the need to say what's on my mind. Alchemy has been out for 6 months now and I've seen very little attention given to the enormous outcry of feedback. This is depressing, and I do realize that not everyone will agree with the points I'm making. This is simply my opinion of what should and should not happen when it comes to the Alchemy system.

So my feedback is as follows...

The whole point of alchemy is taking s**t and turning it into gold. Therefore I see absolutely no reason for Cash Shop items to be Alchemy components for formulas under the 9/10 level. Even then, I see absolutely no need for use of items that were over 1 or 2 dollars. I'm strongly against any use of MC, RIG, high dollar, or otherwise any type of chance item being used for Alchemy components. Even the fails. If you take gold and turn it into silver, then there's no point to the system. I also strongly urge that any cash shop item used should be a permanent resident in the Cash Shop or the Bifrost. Something like a zOMG! Revive for example.

Speaking of the Bifrost, I have to say it's being exceedingly underused. In general, I'm against the entire concept of chance in this system. One of the major points of alchemy was to be a grand goldsink, correct? Then how come so few gold shop items are components? I feel that many, many, many more components should be available either from a gold shop, zOMG!, towns, word bump, fishing and etc. I feel many more of the items from the Golden Magical Giftboxes, Alchemist's Case, and Philosopher's Caches should be available in the Bifrost. That's not to say that I think everything should be cheap. I can easily see the prices in Dernier Cri. I think GMG, AC and PC should be reserved for 8/9/10 level Alchemy components. I also don't like how you have to craft each one of those (except for the very very rare exception of getting one in DC), and would much prefer the actual items themselves available in the Bifrost. OR make the formula MUCH easier, since they are the basis of the entire Alchemy system as it currently stands.

I really do not approve of how the Backwings formulas are situated right now. I feel that the entire backwings formula was made out of pure spite and hatred. If you want them to be hard, then troll the userbase with something like the Aurora Kitten Star formula. If you can't tell I am strongly, strongly, strongly against such formulas. I am also strongly against the current Crown of the Thrice Great formula, along with many other formulas that use vast amounts of rares and rares from the Cash Shop. I completely understand that you would like some higher formula to be challenging...so why not have the cost be something more like 25 of Ania's Wedding Gown? Or maybe 2 or 3 Roses of Mare gowns? Is that too easy for you?

As the system stands right now it takes about 100mil of gold to get to level 10. No. Just no. Even if that has decreased a bit, I see absolutely no reason for that number to be any greater then 20 mil. Why do I choose that number? Because that's my entire account's worth. I would much prefer Alchemy to be something like 10-15 mil to completely level. I think this would be enough of a challenge for most Gaians without strictly pandering to the richest of the richest Gaians. I also feel an overall balancing of formulas vs items is in dire need. Again, turning gold into silver is foolish. I would also like to see better scaling. A level 1 formula should NOT be the same thing as a level 10 formula. Or hell, even a level 2 formula. They need to increase gradually, with the tough parts at the very top.

Finally, customer service is in startlingly short supply. A lot more communication between the staff and the users is necessary. I believe this is needed for the entire site, but especially when it comes to Alchemy. I've seen way too many people rage-quit due to Alchemy specifically. I've been reading a lot of exceedingly poor excuses from the staff on this subject. We don't want to hear them. Ever. Actions speak much louder then words, and Gaians as a whole have been receiving next to no action and an over abundance of lip service. Please re-evaluate how you treat your users, otherwise this website that we've grown to love will be left an abandoned rotted shell of what it once was.

tl;dr: Honestly if you don't have the time to read this, you probably don't care about what users think about Alchemy.
..."