.~.Lady_Aji.~.
(?)Community Member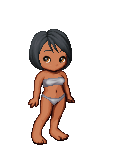 Posted: Thu, 02 Dec 2010 05:02:53 +0000
Update (8/16/13):
More sad news. swarf no longer works for Gaia. His farewell thread can be found here.
(7/22/13):
Well, at the most recent ATA, I asked about Gaia creating a kickstarter for zOMG!. Here's the response I got.
(6/5/13):
Here's an interesting find. Courtesy of Galphath.
(4/29/13):
Some sad news to report. [ JK ], one of the members of the development team for zOMG!, was amongst the employees that were laid off last week. If you want to pay your respects or wish him luck in his future endeavors, you can post them here.
(12/22/11):
For day 4 of the 12 Days of Christmas event, users get a gingerbread fluff summon.
(11/15/11):
New zOMG Bundles
Based on user feedback, a number of the zOMG consumables have been combined into bundles, so you can buy zOMG power ups and get donator status at the same time.

Check the zOMG store for:
- Double Orb Deluxe Bundle (3 Double Orbs)
- Ghi Amp Deluxe Bundle (3 Ghi Amps)
- Supercharger Deluxe Bundle (3 Superchargers)
- Deadman's Shadow Powerup Bundle (5 Ghi Amp, 5 Supercharger, 2 Revives)

Please note that the orb doublers do not work on the new orbs in DMS -- but will be perfect if you want to level someone up to CL 10.0 to try out the new area.

They are in the zOMG store now.
(10/27/11):
Today is zOMG!'s 3rd birthday! So, head on over to the z! forum and join the celebration!
(9/20/11):
There are 2 new zOMG! proposals in the Spring Cleaning 2011 forum and Spring Cleaning Proposals 2011 sub-forum. They can be found here and here. So, show your support and cookie the hell out of these threads.
(5/5/11):
New mini CI in Back Alley Bargains. It's called the Summon Surprise Egg.
Item Description: When you pop open the Summon Surprise Egg, you'll wind up with one of six new chicky summons, which will follow you around the zOMG! world being all fluffy and adorable. If you're super lucky, though, you might get a rare recipe to craft the Bunny Brigade!
(4/20/11):
A new power-up has been added to Back Alley Bargains. It's called cure.
Item Description: Use a charge of Cure to immediately remove all crowd control effects or debuffs from your character. Cure also gives you a temporary (30-second) big boost to your Willpower and Debuff Resistance so that it's less likely you will be crowd-controlled or debuffed right away after using a Cure charge.
(1/21/11):
Mavdoc, one of the members on the zOMG! development team, was laid off. This is an outrage. How the hell do you expect new content to get added in a timely manner and attract new players if you keep removing people from the development team? Bad move, HQ. Bad move. Screenshots of the conversation can be found here.
(1/4/11):
Pets and head start tickets for Buccaneer Boardwalk are now available at Back Alley Bargains.
First, I'd like to say that I love playing zOMG!. It's a great MMO. However, zOMG! hasn't been getting the proper attention that it deserves. Reasons why? Lack of
players and revenue. A lot of people have stopped playing the game because they've beaten it and got bored. And people can only buy but so money power-ups from Back Alley Bargains.

New content is being worked on, but it's at a snail's pace. Why is it going at a snail's pace? Because the zOMG! development team is very small and the reason it's so small is because the MMO doesn't really make that much revenue. The solution? Create more ways to make revenue on zOMG!.

If zOMG! can be made into a big money maker, HQ will give the development team more resources. If the development gets more resources, they'll be able to pump out new content faster and more people will play the game. Below are some links that provide ideas on how to monetize zOMG!.
Other suggestions and ideas on how to monetize zOMG!
Soprano Mochi Kitty
You know what I would love? A zOMG EI. I don't care how much money it costs, I will do as much of the free offers as I can to buy a zOMG EI, whether it's 499 GC, 999 GC, or even 1499 GC (then again, EIs never get that high in pricing, I think). I'm pretty sure other zOMGaians would love a zOMG EI as well.
Mizzlamiz
My idea (and i'm sorry if someone's sugested it already)

Increased stamina which lasts for a day's game time- say takes you up to 150 stamina

Or something which increases the rate of recovery to that effect. Even I'd be tempted to buy this.


More easily implementable ideas:
Bring out equipable monsters which aren't uber small. An "I am" kokeshi doll would be amazing. (Those things are so cute)... I can see it being relatively easy to implement these as it would surely just be a matter of enlarging the images used, and making it equip-able.

Equippable rings would be quite popular too, again, the graphics are already there so it should just be a matter of enlarging it.


They could both be available as an Animated option, which would increase the number of people spending 30k a month on stellarite as I know a lot of people want the rings as items, and having a Kokeshi doll with arms waving around/ fan flying around it's head would be even more amazing.

Come to think of it wow- just having a fan flying aroudn my head????? Or thorns around my feet that pulsate??? flying "z"'s above my head?

Come ot think of it- all the emotes that are available in zOMG!, towns, rally... and the ones which go above your head in games- HOW AMAZING WOULD THEY BE TO HAVE?
Phantom Avenger
What about fighting sponsorship monsters in Barton's Arena?
Environmental Unity
To help zOMG I suggest a mute button of that annoying breathing sound with GC. I would buy it. So quickly. ANYTHING TO MUTE IT.
Owlie
RING RECOLORS.

Buy a one use potion for 249gc that recolors one ring you already have.

Purple divinity, blue fire rain, the possibilities are endless.
cnoisy
what about an option to make it so that other people can't buff you? maybe for like 99 Gcash
and while we're at it
an option to turn the pet noises off, or maybe even to just block other people's pets, similar to how you can block other people's ring animation. if this was done then people could just make it so that they can only see their own pets and not have to worry about all the other pets lagging them to death! biggrin maybe for like 99-299 Gcash? or maybe more if needed lol
Fargomatic
Animated items based off the zOMG rings?
I'd love a GGGuns animation. xd
Saburoo
Packs of revives, sueprchargers, double orbs, and ghi amps sold in packs that cost 249 gc (preferably with a ratio of uses per gc a bit better then that of the Deluxe or Regular packs).

EDIT: And, as others have mentioned, cures when they're re-released
KitsunEva
adding to sponsorship ideas, they could add sponsored quests (similar to the ones they do for towns or virtual hollywood, but more zOMG! special for those who prefer zOMG! over any flash space)
Nights-Rune
1-A potion that ups max stamina permanently and/or temporarily. I would pay maybe $2-4ish dollars for it. ANYTHING that means you run out of stam less often would be amaze-balls!

2- A buddy summon that does very small amounts of damage to monsters. I solo a lot and if I let my mind wander to far I end up getting my ankles chewed off. I would personally pay $5 for a summon that acted in my defense.

3- zOMG! housing items. I can't believe we don't have these yet. I am talking everything from fluff bedding and pillows to ornamental weapons and rings. Who would not like a wall mounted shark-tooth knife? Or a wall plaque with your ring set? Even down to furniture and wall paper themed on zOMG's many different zones. This is a desperate lack. I would be willing to pay a little cash for the better done items and then gold for the rest of things (a bit like that posh update a while ago.)
AKB0048
Since apparently they see no shame in Kickstarter Funding, why don't they just do that for zOMG?
x3rubiachica3x
I can't believe I've never saw this thread before! To start with I love zOMG! Ive been absent for 4 years and was very sad to hear this wonderful game has been shelved.

Now, I apologize if any of these ideas have been stated but I think Gaia should have separate power up items, one to boost your health and Another for stamina. These would be like superchargers we have currently. While I was playing dms tonight I needed a supercharger to boost my stamina, health was full. Now I didn't want to use the supercharger because I felt it was a waste since i didn't need any health.
Now, I'm surprised we didn't acquire this in my absence, but perhaps a super revive that unlocks all your rings when used. I know I'd pay money for that especially for GR/HPR/BL.
And then maybe another sort of revive, when used, you would have all rings unlocked, all buffs you had before you died, as well as full health and stam. Could be charged 150GC/super deluxe revive, or something.
Just thought of this now, but maybe some kind of item that lets you the map to dms in your PDA. I know mapping can get confusing especially when you hit a loop, so possibly some item that could allow a single user to see the dms map for that specific run?

I'll be sure to post new ideas when I think of them. emotion_yatta
x3rubiachica3x
I thought up another suggestion while smobbing today! What about a power-up/booster for instant rage? I noticed how long it takes to build up rage for R4 buffs. Maybe some users would pay some GC for instant rage. Just throwing around more thoughts. 3nodding
Suzerain of All
All of the ideas I saw were great! I'd be all over the ring recolors and sponsored quests!!!!!
At this point anything to get people back on the game would be a start, right?
Maybe just do something with the boardwalk space. (Its been sitting there largely undeveloped for ages!!!)
Sponsors can buy a booth on the boardwalk. Gaia can host a carnival-style midway full of branded sponsors; that you interface with in the game and use your rings to play.
Scobre
I just want Gaia to start selling zOMG! themed clothes in Back Alley Bargains since it the only thing Gaia can probably do for the game now. I did post an idea in another thread about making a brand new game that is a prequel to zOMG! called zEquel that uses the pet system to move around the zomg world using the towns 2/rally/hollywood coding and you can enter from the back of Gambino's mansion into the Village greens gate.
Emo Vampire Panda818
Hello there! I'm a regular zOMGer myself, and it would be cool to see:
- a return of the GHI Boosts (where did they all go?)
- a new playing field ~ I mean DMS is nice and all, but it would be nice to have a new challenge for all the people that have completed dms countless times ... perhaps one that involves the sky or goes into the realm in which the animated originated [like an espionage]? (just a thought)
- new rings or a way to craft the "special rings" (Sweetheart ring is over 30 mil ... yeah ... most of us can't afford that)
- larger crew sizes (some us have a lot of friends that they like to play and enjoy the game with)
- more servers ~ at times the lag spikes making it hard to play
- a return of the mini games ... or at least an update on that part of the information dialog box (did the fountain game ever even exist or are you just messing with me?)
- holiday events that take place in zOMG ~ (is it perhaps a bit too much to ask for a holiday event in zOMG? I very much enjoyed the zOMG easter and Halloween events, and still kept all the drops up til this day. It would be nice for a change or for some balance between all the forum activities ~ give zOMG a bit more buzz)
- that panting sound .... I'm afraid to even let my stamina drop at risk of hearing it (enough said)
- can we see a ring design contest much like cross stitch's contests?
- a way to have the "Astra" equippable items take effect
- possibly a zOMG war ..... or tournament between clans/ registered teams?
Thank You
Lady__Miko
Why don't they just add levels to Zomg that feature sponsored products. For example we had rainforest and coke themed avi hangouts. Why not do that for Zomg? Each time a person goes to the page it's an instant sale for advertising.
Aria_Of_The_Shadows
I have an idea, Gaia can make more summons! You know Summon Gingerbread Fluff and those guys? Gaia could make more of them and sell them as cash items. Everyone loves summons.