Amberose
(?)Community Member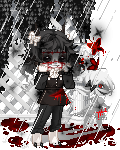 Posted: Fri, 19 Aug 2011 00:35:04 +0000
I'm sorry, but this entire thing is ridiculous. Using rare items to create even rarer items is just ridiculous. I understand gold sinks, and those are fine, but this is going way overboard. We already have several different item exchange options, which work perfectly fine. The alchemy idea even in itself is good, we don't have a clothing and regular item exchange yet. However, in the few short hours this has been out, the market has pretty much collapsed into utter chaos. All we've ever wanted was a stable market, and you, as the staff, have always said you wouldn't interfere with our market, that it's user run. This is absolutely, 100% interfering with the market. The extreme inflation that's happening right now is a direct result of this. Also, releasing backwings through this system is an absolute slap in the face. We've been lead to believe for years that they were going to be released to us in a free event. However, based on the requirements to make even the most simplest of recipes right now, they are not going to be anywhere close to free. The only people that will be able to craft them will basically people who spend actual money on this site, because there's no way people are going to be able to afford the ridiculous amounts of items it's going to take to craft them.

You say you care about your users, but out of everything you've ever done, this is by far the most careless thing you've ever put into effect. =(


Now, if you tweaked it so it used common items to make new items, it might be worth using. I wouldn't mind having to shell out the gold for a thousand neutral starter glam girl dresses if it could be turned into something new that everyone has a chance at, not just the select few that can actually afford to pay real money to get items.


Edit, did some quick math, based off of the Nomy the Snail recipe.

Nomy the Snail currently sits at a very affordable 30k. Most Gaians could easily buy him with little to no effort. Now, let's take a look at the new recipe to create him, and what the ingredients to make him would cost us.

Cirque De Junkfood: Now, up until the Alchemy system was released, the average price was about 20k. When I looked it up, the current lowest market price was 300k, about 15 times higher than the average. It was also the only one listed. This was originally a RIG fail item, and fairly common.

Double Complete Rainbow: The market place average sits at about 1.8k, but when I checked, the current lowest market price was 60k, about 30 times higher than the average. If I remember correctly, this was a free item.

Sherbet: His market average is about 57.5k, but when I checked, his current lowest price was 210k, about 3.6 times higher than the average. He was also a low end RIG payout.

Cutin:The average price is about 3.7k,but the current lowest market price when I checked was 700k, roughly 175 times higher than before the Alchemy system was introduced.

So, for me to craft Nomy the snail now, it's going to cost me roughly 1.4 million gold, assuming those prices are still the same, I can even obtain them, and I don't fail in crafting him.

Oh yes, and Nomy was originally a low end RIG item himself, so how long until he gets thrown into a recipe, making him virtually extinct as well?