Hikarulawl
(?)Community Member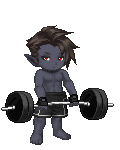 Unbeatable Conversationalist
Posted: Mon, 14 Jan 2013 02:42:23 +0000
wonderfinch
Hikarulawl

*Sigh* I fully understand and even agree with 99.9% of what the new ignore system will have! But that one freaking percent. That one single problem I have that isn't any way shape or form can be use as harassment if my enjoyment of reading third party threads is hinder because of someone else CHOICE to ignore me for petty reasons! They made the choice to make me invisible to them. I did not! Reading a post from someone who I can not interact should not be made invisible to me because of their decisions. You most likely do not engage in extensive heated discussion as much as I have. And when communicating in those kind of thread happens; you must be aware of all parties point of view if you wish to stay on topic. So when a person who is just as active as I am in a forum and decides they want to engage in a third party thread that I so happens to join in; conversations will start to look like it was lost in translation. Yes I get it. The good out weigh the bad by a long shot. But such a small problem that will become a big deal down the road should be an easy fix. That's my only concern.
Considering I've been on the site much longer than you have, I'm going to go out on a limb here and say yes, I have, in fact, engaged in as much extended, heated discussion as you have. Hell, I will even say that I have engaged in
much more
extended, heated discussion than you have. So I understand what you're saying- that it can be difficult to follow the flow of a thread if content is missing or invisible to you. That sucks and is annoying but it's not the end of the world and it certainly isn't as big of a deal as you're making it out to be. If you're in a discussion and fear others may think less of you because you're missing some content of the post, all you have to do is say, "Hey guys, I think person X is ignoring me, so I'm sorry that I can't respond to their points unless someone else quotes them." There's such an impossibly easy fix for it that I don't understand why you're even pitching a fit about it.
This is not something that is a big deal, nor will it ever be a big deal. A "big deal" is protecting the safety and security of those who have been the victims of bullying and harassment and had their real-life safety threatened by individuals on this site. If someone blocks you and doesn't want you to see their posts, that's their decision and it's not actually up to you to decide for them or get mad about it- even if it is for so-called "petty" reasons. I think it's completely fair and valid that a user of a site be able to control who gets to see media they generate. If you annoy someone or do something to upset them, then they should definitely have the right to deny you the ability to see what they say. It's hard to swallow the fact that you may have no say in the matter but at the end of the day it's not for you to decide.
*Face palm* First of all this isn't my first account. Second of all I have been all over different types of forms in all 8 years of being on Gaia. Including the ED. And in each any every forum I participated in I became a regular of that particular forum because I engage in vast amounts of extensive discussion. Don't assume my character just because right now I'm settle on a more lay back kind of forum as of right now. I don't know how many times I have to reiterate this message to you that I'm all in favor of everything else the new ignore feature will include. I fully understand what the devs main goal is to insure the safety of their customers. Unfortunately the reality of the matter that nearly 70-80 percent of people who uses the ignore use it to block for petty reasons. This feature is ideal for those who want to use it. For those who don't want to block everyone that disagrees with them should not be force into an auto-ignoring just because someone else place them on ignore.