kitty868theonly
(?)Community Member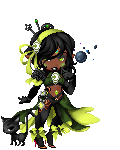 Posted: Sun, 13 Jan 2013 23:41:25 +0000



ӇΦдⱤDIȠᎶ



I brought up a point about flash spaces, mostly zOMG in another thread, but I thought I post it here as well.
Quote:
Aldo Simoncini
I'm undecided. There are 2 kinds of people I'd block:

1. Trolls, stalkers, etc. They shouldn't see me when I ignore them.

2. People I block on zOMG, because they spam the chat and make me lag. Those are only annoying as long as I have to be in one screen with them, but I don't want to block them from seeing my threads, etc. Sometimes I forget to remove zOMG blocked people from my ignore list later...
I'm more concerned about the zOMG (any flash area) issue, as I do the same. Except, the people on my ignore list from zOMG were mostly leechers (very few times it would be one of the ones that go 'poacher!' in certain areas, and therefore I don't want to see them at all). And so, just because this user was acting like a 'leech' in a game, doesn't mean that they are the same in the forums. If that user made a valid thread in SF for example (and let's say for argument sake that they were the only one that made such a thread), and I can't see it to comment it. That would be a issue to me. The reasons for blocking someone in a flash space may be different then blocking someone in a forum(s). I want to be able to see their posts. But as far as I know, the ignore system connected to the flash spaces is the same as the ignore system for the forums; they are not two separate ones.
And so...I am in a small dilemma. Do I have to start remembering usernames (or ID's) in zOMG and forums? I'm bad at remembering usernames as it is.
xd
The only solution I can see from my end is if I use one account for zOMG and another for the forums, which is something I am not use to and never did as others may have done (to start over in zOMG, one would start a new account). It seems tedious too, but I guess if I really wanted to, I'll do it.
I know that the flash spaces will not be effected by the new ignore system. however, if I block somebody from a flash space for a different reason, I may still want to view their posts in the forums (as it is the same ignore system). The user may have been acting silly in the game, but that doesn't mean they are in the forums. This is pretty much my only concern with the ignore system when it's updated. I have to look at my list now and try to figure out/remember why I put them there; was it from zOMG/another flash space/area or the forums?
Is it possible to add to the system where the person was ignored? Maybe it could say/read 'User was ignored at zOMG' and the last part changes (for forums, it could just read forums and not a specific place).
I know that I could go on another or create another account and use it for zOMG only, but that would be...well, making myself sound lazy, would be hard work and tedious. I would have to start over on the game itself and then try to do whatever else I did. This would include doing DMS over- which took months to get to the current level I am on now- long hours- time I don't have now as I did then. That's all I have to say about this ignore system.
3nodding



ḈдҠЄϛ