Csilla Silvana
(?)Community Member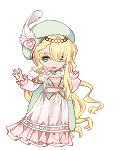 Posted: Wed, 15 May 2013 16:02:08 +0000
Gaia Homes 2.0 Back Yard

...I wish we could make titles to these a little longer...
In the hopes that someday we are able to have multiple rooms, I hope we can also have back yard areas for gardens. I don't imagine this would be an easy task at all, but I would like to make some suggestions of what I would like to see if this ever became possible. Please feel free to make suggestions of your own.
Badly drawn example under the spoiler tag

image link
*Note actual gardens would look a lot better than that....*
Pros of Gaia Back Yards:
1. New gold sink through a Garden Center shop.
2. More profit for Gaia with special Cash Shop garden items.
3. A back yard area like the house itself would be separate from the neighborhood area and not interfere with it.
4. Many users have expressed interest in having a garden area.
Possible problems with Gaia Back Yards:
1. The difficulty of making them in the first place.(obviously. I don't know much about programing things like that for Gaia, but I bet it's not easy.)
2. Feasible "Back Yards" for Durem, and Aekea which are apartment blocks and would not actually have back yards.
Basic ideas:
1. Only one Back Yard per account/house(obviously)
2. Back Yards will be available in the same shape, and sizes of current Gaia house rooms.
3. No "walls" instead there would be a back ground representing the town it is in.
Garden item suggestions:

Fences
Stones for paths
Lamp posts
Benches
Small garden sheds
Bird baths
Bird houses
Potted plants
Dog houses
Tables
Chairs
Hammocks
Trees(not going to be silly and try to list every plant I can think of in every category)
Tree with swing
Tree with tire swing
Flowering plants
Vegetable Plants
Fruit Plants
Bushes
Vines
Trellises
Different types of grass
Snow cover
Snow covered plants & other items
Snow men
Ponds
Decorative stones
Statues
Suggestions from other users:
( under the spoiler cut to keep it from getting too long)
Obsidian Dreamlight
And maybe a gardening minigame! It could be a good way to include flowers into Towns 2.
Dorian_Archer
I know that some of the houses couldn't have a backyard, but nothing wrong with having a patio or balcony/windowbox garden.
Urd Tanzanite
For Durem (where I live), I don't see why we can't have green roofs.

There would need to be a "R" (roof) button for the elevator.

And we could have the rooftop space with a cute little roof access, six plots, and crushed rock pathways in between (with an option to change the path material).

As this would be a shared space for the whole building, there wouldn't need to be six different spaces/plots for the building.

For Aekea, there is that central ladder near the top landing; it doesn't seem to go anywhere. That could be extended to another roof access and space.
happy swirl
Yes! I love these suggestions!

I'd also like to see treehouses, a small bird house/cage (could also be substituted for indoors), picnic table, small pond bridge, pond with lotus/leafpad, a swing that looks a little like the swing from Petite Cherie, and more pillows for chairs and couches. These suggestions are pretty "large" in our Gaia homes.

As for statues, a zomg flamingo would work just fine. sweatdrop