Sakura lady of death
(?)Community Member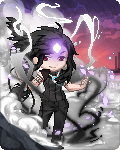 Posted: Wed, 03 Oct 2012 07:15:06 +0000
Gaia, you may not know this but I am a nerd.

And I am most assuredly, 1100006% a MEGA NERD for the anime Yu Yu Hakusho.

Yes. This anime is old. It came out in the early/later 90s. I love it to pieces, hence why I feel that I must ask: Can you PLEASE try to contact Funimation and see if they would be ok with Gaia making items from the show???

Don't get me wrong. I love FMA and Adventure Time, but this is the anime that stole my heart 8 years ago and it has refused to return it since.

I am sure I am not the only one who would like this. <3 *Or at least I hope I am not alone in this...YYH fans still exist right? *

Please just consider it! whee

Or I will have to blast you with my spirit gun! Naaah just kiddin....maybe....>3>



Regarding what kinds of items, off the top of my head I know I can see nice background items such as the street where Yusuke got hit by the car, the Jr. High School, Maze Castle, Demon World, Spirit World, Koenma's Office, etc. Character outfits would be cool too, especially the Dark Tournament ones. Character hair would be nice too *the only one of the main four we really have is the orange pomp. for Kuwabara and even that isn't perfect*.

There could really be a lot of nice items Gaia could make for this, tons if you let me ramble on forever. xD For the most part though, I think it would neat if there could be items based on the characters: Yusuke, Hiei, Kuwabara, and Kurama. For Yusuke items would include, the car that ran him over, perhaps the background, ghostly stuff, perhaps even a ghost base or a ghost yusuke to float next to your avatar*, the detective items, his outfits, hair style (both up and down) and not to mention his spirt gun. <3 The rest of the characters would work in the same fashion of course but just based on their personal history and such. For instance besides his outfits, hair, and weapon, Kurama could have yoko's look, a rose, the forlorn hope mirror,etc...Kuwabara could have kittens <3, his punk friends, his sister, spiritual awareness aura, maybe some crazy ghosts like the old lady with the knife xD, the red pinky string of love and headband xD. For Hiei there is his hiruseki stone, the floating glacier of the ice madiens perhaps as a background, jagan eye, his baby look maybe...dear goodness, imagine holding baby Hiei, talk about creepy <3 oh and his demon eye form... yadda yadda you get the picture.

Of course there could be similar items for Botan/Keiko/Yukina/and Koenma and such.
I know I would love Botan's oar and kimono. Not to mention her hair. x3

I am just rambling still, but to make things more organized I can also see items based on Yusuke's particular missions. Such as, one could be his "First Mission" where there would be items such as Hiei( I would never unequip this. NEVER EVER xD) and Kurama along with Goki, the treasures they stole, Yusuke's detective items, varying backgrounds like the woods he fought Goki in, the hospital roof for Kurama, and the warehouse for Hiei. Then there could be "Genkai's Tournament", "Maze Castle", "Rescue Mission", "Dark Tournament" and if they wanted to that far, "Chapter Black" and lastly "Demon World Tournament".

Ok, enough of my rambling. I know I've gone on about a lot of items but those are just my thoughts. Feel free to mention your ideas as well!
Below are some avatar doodles that my friend Aoreena and I have done in our spare time. ;3 Enjoy. <3
Sakura and Aoreena have too much time to do crazy stuff like this.. ;D

My friend and I made some more YYH avatar doodles <3

Another round of YYH avatar doodles! Taa-daahh! This time featuring Kuwabara and Hiei. :3