Opera Phantomess
(?)Community Member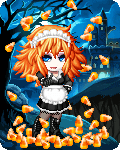 Posted: Wed, 28 Mar 2012 20:58:49 +0000
Masquerade! Paper faces on parade. Masquerade!
You gave us Repo! The Genetic Opera inspired items back in October (Forlorn Opera Singer and Deranged Surgeon), but where are the Rocky Horror Picture Show inspired items? I want some items I can do the Time Warp to, dammit

Janet

!

emotion_donotwant

I will use links since images would stretch the page and make it annoying to look at. Floor Show costumes are together as one instead of spaced out per character.



NEW:
ELBOW SEX! ELBOW SEX! ELBOW SEX!

We will start off with the sweet transvestite himself, Frank-N-Furter:
His opening outfit; high heels, garter belt, corset, hair (wig), makeup, pearl necklace.
His cloak.
His "Boss" tattoo.
His laboratory apron and gloves.
You can always replace the triangle with your signature wing in that same colour if it might become a bit controversial in terms of its symbolism.
Dinner scene shirt. Sheer and sparkly.

Moving onto Brad Majors and Janet Weisse:
First scene clothing and accessories.
Brad: nerd glasses, tuxedo, boutonniere, cummerbund, bow, hair (wig). Janet: hat, hair (wig), purse, shirt jacket, skirt, shoes.
Second outfits worn. Brad: jacket, shirts, slacks. Janet: jacket, dress.
Brad's robe.

Columbia:
Full Time Warp outfit.
Sequenced corset, bow, hat, and jacket, shorts, socks, tap shoes, hair (wig), and makeup.
Bedroom scene stripped pajamas and Mickey Mouse ears.

Magenta:
First outfit; apron, dress, boots, garter belt, hair (wig), separate head piece, and makeup.
Apron should be separate since she takes it off after Sweet Transvestite as shown here. Her maid outfit now functions as a sexy dress. wink
Bedroom scene robe.
You can see she is wearing a sheer robe with fur lining the edges of the sleeves.
Dinner scene gown. It is very sheer and sexy.
Her final outfit as she prepares to head back to her home planet. Wig, gloves, and space top.

Dat Riff Raff:
His one of two outfits of the whole movie. Hair (wig), makeup, suit, bloody shirt, cummerbund, shoes.
Last outfit. Wig, gloves, and space top.

Rocky Horror:
Golden underwear with a bulge and golden converse sneakers.

*screeches* EDDIE!:
Ouftit.
Leather jacket, saxophone, tattoo, bloody gash on forehead, wig, ripped jeans, shirt, and shoes. The back of the jacket looks like this.

Dr. Scott:
Wheelchair with a plaid blanket over the legs, glasses, wig, and suit.

DEM LIPS:
Dem lips.

THE FLOOR SHOW:
Columbia's Floor Show outfit and makeup.
Closeup of Janet's makeup and bust.
All five of them (Rocky, Columbia, Frank, Janet, and Brad).
Another image of Frank, Janet, and Brad.

Extras, props, and scenery, oh my!:
Transsexual groupies.
Party hats, colourful shirts, white vests, suits, sunglasses, and shoes. Perhaps some random, wacky hair/wigs as well.

Ray gun.

The laboratory:
Tank where Rocky is born and where naughty things occur.
The general area where the Tank and "The Wall" reside.
Another look at "The Wall" and the freezer door.

Coffin clock.

Elevator.
Elevator open.

The castle.

Criminologist's office with globe and his ascot. Got to love ascots!

EDIT:
Time Warp Instructions!



Please let me know if there is anything else I should add.
Hide your face so the world will never find you.