Blind Harry
(?)Community Member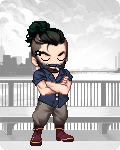 Posted: Fri, 24 Feb 2012 12:29:48 +0000
Assuming what Swarf is saying is true: I don't get why people are so surprised. Gaia's logic is, at best, incredibly warped. Gaia is ran by perhaps the single largest contingent of brain-damaged morons to ever operate a keyboard. It's no surprise they've actually abandoned something that's making money (presumably in favour of moving onto facebook where there's a chance they'll make even more money). Hey! That's Gaia logic for you!

Now, I don't know if what Swarf is saying is 100% true, though he's obviously the most reliable in terms of this issue. I will say this: I have respect for Swarf now, and I honestly, truly have had zero respect for any Gaian for a long time now. I have been waiting for the day when a developer actually summons up the ******** spine and says "Oi! Gaia! What the fook are you playing at, you complete imbeciles? This is bullshit!" It's too bad that Swarf is just another victim of Gaia cutting away live flesh in favour of jamming a few dollar bills into the wound.

I've never had respect for Gaia. Between Alchemy, Cash Shop, CIs, Facebook games and this news, it seems to me like Gaia is purposefully trying to alienate its user base in favour of sucking on Uncle Sam's n****e. Abandoning zOMG? Not surprising. When was the last time Gaia well and truly cared about its fanbase? Sure, they've only went and pissed off the loyal fanbase who raked in the moolah for Gaia by playing zOMG and buying the items and amulets, but this is Gaia: There's always more money to be had. Like a leech, they tasted money and then proceeded to latch onto the userbase and suck them dry. So I assume they've moved on to focus on Facebook games: No surprise there. After all, there's even more money to be had in it.

I've lost count of how many times i've said that Gaia, when it comes to new features, goes "Hurpy durpy! Thiz iz a shiny new feature!! Letz ignore our other feature COZ THIZ ONE CAN MAKE MONEYZ!!!" and it seems like zOMG is no exception to the rule. It's a shame, really. zOMG had a dedicated team working on it, they worked hard from what little time they were given, they worked for the users, the users paid their hard earned money for the items...and this is how we all get repaid? zOMG gets canned, its corpse left to rot, and Swarf isn't even invited to the meeting where the decision is made to stab the knife in zOMG's back? What the ******** kind of messed up decision-making is that?

I'll tell you what kind of ******** up decision making it is: It sounds to me like the higher-ups in Gaia Online consists of nothing more than parasites and yes men. Odin ******** forbid that they, the people who actually run the ******** site and oversee the features that are released and operated on, should actually work to please the users for once like some of the devs do. No, we're not users. We're dollar signs in their eyes. We're walking banks. We're SUCKERS. That's how I feel. That makes me feel even worse than having been lied to. How does it feel, knowing that those who tug at Gaia's strings see us as nothing more than wallets ready to be plundered? We're NOTHING to them. We are statistics, we are numbers on the spreadsheet. They don't care about us. Very few of the devs and admins actually give a s**t about us beyond when the community is pissed off and ready to rebel. Speaking of admins, I don't see any of them cowardly guttersnipes coming out of the woodwork to address the issue, does anybody else? No, they throw out their meatshields and expect them to absorb the flak. Typical Gaia. It's nice to see that, in today's economy, Lanzer can sit back in his chair and lazily lounge around, knowing the users are paying for his meals while he ******** them in the a** with a barbed wire d***o.

Figures on a spreadsheet. That's all we are. That's all we've really been.