frozen_water
(?)Community Member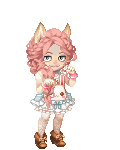 Posted: Mon, 04 Mar 2013 16:54:30 +0000
I think it'd be nice to see the arenas get a bit more attention, they haven't been worked on in a while, and the age is really beginning to show. I always enjoyed checking out the Arenas because it was a chance to have some fun competition with your fellow Gaians, however there are some technical issues that have been left unaddressed, and some features that could really help to reinvigorate the process.
Current Issues:
-There is an

edit button in the Arena

that is supposed to allow users to alter their description after it's been submitted, however this function does not work.
It's working again, thanks Gaia! c:
-When trying to preview your submissions (to check reference images) it will often give you an error reading:" make sure your link is from a white listed domain" and not display the image. (This occurs even when the link shows up properly after submitting, it would be nice to have a
preview function that actually lets users know if their submission is going to show up properly
).
Clarify Arena Rules
, not sure if this is an issue in other arenas, but there is a huge problem in avatar arenas with deciding where to enter an avatar. Users who enter an avatar inspired by a character, or a cosplay with a twist are often met with criticism in both the original and the cosplay arena, and are often given misdirection. As I currently understand it, cosplay arena is strictly for accurate replications of chracters, whereas original arena would be the place for any derivatives of a character. This is a confusing point and needs clarification, as many users are wasting their money entering the arenas because they can't figure out where their avatar belongs, please make this distinction clear when choosing an arena.
Possible Improvements:
-
Allowing animation on items
to show up. I know that this is especially desirable when it comes to the Curse of the Grey Wizard item.
-
An achievement for making top 10.
This could encourage more users to participate in the arenas, as they seem to have fallen by the wayside a bit lately.
(And perhaps a larger prize? Considering the fee of entry, a nicer payout should be considered, especially for avatar arenas where users have to spend additional gold just to create the entry).
-
Do NOT notify me if I comment on my own entry
, it's annoying.
-
A "skip to next unrated entry" button.
This would be similar to the "skip" button, but would filter out submissions you have already rated, making it easy to hop around without seeing multiple repeats. (Mainly useful in Arenas with a smaller pool of entries).
-
An edit comment option
. Pretty self-explanatory, obviously this would only allow you to edit your own comments.
-
If a submission is deleted or removed before any votes are cast, it should not affect your average
. I understand the no-refunds bit, but when I decided to withdraw my avatar because I wanted to change something before getting rated, I was upset to find that now that avatar which did nothing, it never even got the chance to be voted on, is bringing down my average rating. I would not have pulled the avatar if I would have known about this, and it's frustrating on another level because I don't understand how 0 votes can affect a score anyway. :c
-
Changes to the way comments are handled in the Arena
. I would personally like to see a system in which users could rate the comment as "helpful" or "unhelpful, however if such an implementation would be too difficult, perhaps just better monitoring of the comments section would suffice.
Currently there is little to no monitoring of the comments, I personally have reported several inappropriate comments, and have yet to see any of them dealt with, and if the comments can't be dealt with within a few days, then the reporting system is useless as the entry is only up for one week. Apparently there are signs of life! Keep up the activity mods, it's greatly appreciated!
-----
I personally only frequent the Avatar arena, so I can't speak to whether or not this is a major issue in the other fields, but it often is the case that entries will have multiple comments that are off-topic, unhelpful, and inflammatory. This has many bad effects, it derails the comments section into a fight between users, it causes the submission's ratings to be affected by irrelevant discussions, and it creates a hostile environment which drives newer applicants away.