Sunraiser
(?)Community Member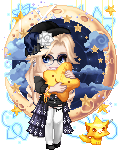 Posted: Fri, 01 Feb 2013 04:28:56 +0000

location:
central park
♪
company:
Slade, Leo, Kyle, Samuel, Alex, Laviel
♪
mood:
amused, affronted, pitiless
"
I
s
t
h
e
r
e
m
u
s
i
c
i
n
y
o
u
r
h
e
a
d
?
H
a
v
e
y
o
u
f
o
l
l
o
w
e
d
w
h
e
r
e
i
t
l
e
d
?
A
n
d
b
e
e
n
g
r
a
c
e
d
w
i
t
h
a
t
a
s
t
e
o
f
t
h
e
b
e
a
u
t
y
u
n
d
e
r
n
e
a
t
h
.
.
.
?
"
Now he'd gone and done it. He just had to touch the accordion, didn't he? Hearing that awful *snap* of the bellows across Kyle's kneecap and the despairing *bleat* of the dying accordion as the air escaped from the instrument, Grey's eyes shot to the source of the sound. Who in their right mind would dare cause such an affront to music in his presence?! Eyes aglow, he almost started for Kyle himself, but then caught himself. Let the monster finish him off. He did try to warn the boy. And after that little display, any marginal respect Kyle had garnered from the H.I.V.E. professor was snuffed out like a dying ember. The violin behind him changed it's tune again, this time the bow drew across the strings and the beginnings of Mussorgskys 'Night on Bald Mountain' began to resonate forth. Drawing his hand back and flicking his finger at his iPod, the device switched tracks, bringing up an orchestral ensemble to match the song, and give the atmosphere some depth. If nothing else, he'd play the song to honor the Beast who'd lost his instrument.

Turning his attention to Samuel then as the young man spoke to him, Grey simply smirked and clasped his hand together graciously.
"Not at all, my friend. If you prefer, I could have left the poor girl nude for you. Though given your classy upbringing, that would have been just plain distasteful, wouldn't you agree?"
Grey nodded in acquaintance to the young man. Strangely enough, Samuel vaguely reminded him of someone. Someone he believed to be dead, or in the very least 'missing.' He didn't mind his company in the slightest. In fact with him quietly reading his book while he played, his was the most tolerable of presences in the park, aside from the one who hid amongst the trees. Speaking of which, where had the man gone? Closing his eyes, Grey dulled the music in his own ears, listening, focusing sound....and sure enough, those heavy footfalls were leaving, heading away from the park. Now this simply wouldn't do! Leaving without at least a 'hello?' How rude! The corners of his mouth quirked in a grin and Grey drew his hand to his mouth, whispering words into his palm silently. Releasing them into the air, he let the sound carry quickly towards Slade, drifting through the branches of the rosewood tree and beyond, weary of letting the man get too far. Sound could carry across for miles but Grey's abilities weren't that finely tuned yet, so he preferred not to test the limits of his 'range' just yet. The words weaved through the wind like currents in a stream and carried solely to Slades ears.
"Leaving so soon, sir? Just when things are about to get interesting? What a pity. You may very well miss the show."
Turning back towards the pending fray between Leopold and his wayward student, Grey's eyes caught sight of yet another young man, seemingly his own age now who had come upon the park. He watched Laviel closely for a moment. This one, he was strangely enough not familiar with in the slightest. How peculiar! Intrigued, Grey gave a light nod 'hello' to the stranger across the way, and returned to watching the beastie and the H.I.V.E. student closely, the music reaching a dangerous and powerful crescendo at this point. The musically constructed dance partners for the fae warped and twisted into vicious-looking little demon imps, which while they remained nonthreatening to Shiva and Gaia, looked positively sinister as they continued to dance in time with this darker tune.
♪  ♫

((OOC: In case you're wondering, the way his eyes glow, it's rather like a Goa'uld from Stargate when he's using his powers. The intensity varies, etc. XD ))
Grey's Music:
Night on Bald Mountain