Damoiselle Shi
(?)Community Member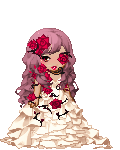 Posted: Fri, 05 Oct 2012 18:05:35 +0000
Major Bambi Ayers
___________________________________________________________________________________



xxxxxxxxxxxxxxxxxx

» Currently

trying to distract the Krogan




xxxxxxxxxxxxxxxxxx

» With

Na'al + Veronica




xxxxxxxxxxxxxxxxxx

» Located

Precursor [Drive Core]




xxxxxxxxxxxxxxxxxx

» Feeling

sore and unfocused


___________________________________________________________________________________



"Major Ayers, Veronica, are you both still alive?"



Alive? Bambi was still breathing, barely, eyes closed and attempting not to drift. It was like the shuttle ride all over again. She was struggling not to fade into oblivion.

Approximately 11.4 billion lives depending on them, a cute girl to one side slowly bleeding to death because she wasn't quick enough and a brave salarian calling out in the hopes that he wasn't alone in the fight - all of it, she told herself, ought to have been enough to pull her to her feet again. It was enough to push through the pain and make a stand, especially knowing that they were the defining factor in this war. Even if they didn't survive long enough to stop the entirety of the reaper army they were here now and they could still save the Citadel. All she had to do was stay standing for as long as she could manage and hope that was enough.

"'m g-good" she stuttered in response, taking a moment to spit blood to one side before commanding herself to rise and face her opponent.

He was huge and, though they'd made a few hits that might have proved fatal to any other foe, the krogan looked relatively unharmed. No pain in his eyes, no signs of weakening or slowing down. She was wielding an N7 Piranha and this monster was shrugging off shells like one might rice at a wedding! That was the best weapon she had left - having lost her Carnifex - and he'd succeeded in making it obsolete. A whimper escaped her lips as she attempted to steady herself, eyes widening momentarily as the shock of the collision began to wear off leaving her to lick her wounds and hope to god the krogan had better things to do than finish them off in the meantime.

"'...Na'al? Na'al you need..." Bambi gasped, momentarily silenced by the wave of pain that had taken a hold of her before shaking it off - metaphorically, of course - and levelling her gun at the krogan once more. "Get her out Na'al. Get Veronica away from...from the krogan, drag her if you have to but get her out and stay out of the god-damned way!"

******** if she was going to have fresh blood on her hands today.

"Fire from the sidelines, think up something amazing if you can...I'll...I'll run decoy...just get Veronica and - [********] Krogan charging!"

It was too much to have expected more than a few minutes to get her s**t together. Krogan weren't known for their patience and, having lost interest in it's salarian friend for the time being their enemy was charging head first towards the Major once again. In spite of having decided to play distraction she didn't expect she was going to enjoy this. At best she could push herself to the limit, attempt to duck and hope she was fast enough.

Or, could she maybe give it something to chew on? A frag grenade? With a mouth wide, emitting the all-too-familiar battle cry she'd heard from many a krogan before Bambi had to wonder what her chances of feeding such a thing to the beast and not ending up prosthetic pals with the Captain. Unfortunately this was a time to take risks - the only time they had - so as it neared them in the grenade went without a hitch.

The krogan didn't even seem to notice at first, catching her in the side with his charge as she attempted and failed to dodge him - sending her flying to one side - but given a few seconds more and a muffled boom he began to look uncomfortable. Far from vulnerable, or dead, but uncomfortable was a start at least. Even with all the back-up organs and a secondary nervous system it seemed he wasn't immune to explosions. Good to know.

Unfortunately, interesting though this realisation was, it wasn't enough to keep him from lifting her from the ground and delivering a firm punch to her torso leaving her breathless.

And he wasn't about to stop there.