Gemini Pollux
(?)Community Member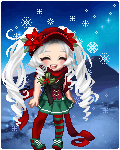 Posted: Tue, 25 Oct 2011 05:22:11 +0000
❝

If you don't stand for something, you'll fall for anything.

❞




[kitties!]

"For the better," Nali nodded at Otium's foretelling of change. Sure, he was just one guy, but having Skipper on their team again was going to be a great advantage. It was like getting him back was the difference between utter failure and assured victory. Now more than ever, Nali believed it, and she actually had a good feeling for the first time since they'd landed on this hollowed-out rock, and it showed in the little smirk on her face. "And no, you're right, it won't be easy, but it'll be possible. We're already pushing our luck by staying on the run. What's a little more force?"



[kitties!]

Another announcement from the arena caused her to look back to the roaring event. "Either way, we need to get Krogan. Not leaving without him, so come on," the asari reminded both her team and herself of why they were in front of this obnoxiously-loud area when they were supposed to be keeping a low profile. A quick glance to the screen above the entrance showed one of the champions, a krogan with some odd armor Nali didn't recognize as two asari...entertainers left him on the field. The maiden grimaced a little in disapproval and moved toward the crowd.



[kitties!]

"Too late to place bets," the group was stopped at the entrance by a turian in some rather plain armor, "But if you still wanna go in to watch from the stands, it's two-hundred credits. Fifty per head."



[kitties!]

Yeah, thanks, we can do the math. The lady regarded the turian for a moment. Bull s**t. No one else was being charged an entry fee, and fifty credits was way too much anyway. This punk was obviously just some nobody trying to swindle an odd-looking group from their hard-earned, probably stolen credits. Thank the goddess for my feminine wiles, she thought to herself as she took a step closer to the turian.



[kitties!]

...and placed the barrel of her Phalanx just under the man's chin. "Well, you see, we don't have that kind of money to spare, and we're just wanting to find our friend. We think he might be inside," Nali spoke calmly and quietly, a soft, venomous smile on her lips, "But I'm sure we can work things out. How about I give you one...maybe two rounds--fresh from my gun--and we call it even?"



[kitties!]

"H-hey, wouldja look at that? You're our hundredth guest, so you and everyone with you get in for free!" the turian stammered as Nali pulled the gun back from his head and returned it to its place, "En-enjoy the show!"



[kitties!]

"Such a gentleman," the asari said as she walked past him and into the stands, knowing the others would follow her. When she finally got close enough to the arena to see the battleground (without having to stand on her toes to look over anyone's shoulders), she saw two krogan, the one she remembered from the screen earlier and another who--



[kitties!]

"Hey, that one looks like--" she paused, and her expression...changed, the following question having no upward inclination whatsoever, "That's Krogan, isn't it?"


LOCATION
WITH
jask, otium, veronica
ABCDEFGHIJKLMNOPQRSTUVWXYZabcdefghijklmnopqrstuvwxyz: _ , ( )
en route to the amazon captains quarters cargo bay cic elevator medical mess hall shuttle omega afterlife no one shore party jask krogan otium skipper taelon velorix veronica dark moons