blazing_shadow_dragon
(?)Community Member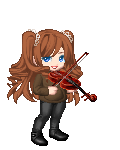 Versatile Capitalist
2,800 Points
100
Posted: Sun, 15 Jan 2012 10:44:04 +0000
Year one
OOC
New applicants please fill in the below form. Repeat applicants please copy your current form and amend it so it applies to being a year older.
Introduction
The rp
Hogwarts School of Witchcraft and Wizardry, located in a castle in Scotland. It is said to be the "Finest school of Witchcraft and Wizardry." A year has passed since the defeat of the evil Wizard Voldemort at the hands of his arch enemy Harry Potter. Now that the troubles are done and the school is rebuilt it's back to basics for Hogwarts school. Exactly a day after the end of the beginning of the school holidays you receive a letter. It arrives in the oddest way you can imagine,* a large official looking owl. You open the letter and find written on hand made parchment the following.
Hogwarts school of Witch craft and Wizardry
Headmistress: Minerva Mcgonagall
(Order of Merlin, First class)
Dear (insert name),

We are pleased to inform you that you have a place at Hogwarts School of Witchcraft and Wizardry. Please find enclosed a list of all necessary books and equipment.
Term begins on 1 September we wait your owl by no later then 31 July.

Yours sincerely,
Deputy Headmaster
Zaruil Dwin'rahael
Following the letter was a list of essential items
Uniform
First years will require:
1. Three sets of plain work robes (black) which will include black or grey trousers (boys and girls), black skirts or grey (optional), white shirts (Boys) White blouse (Girls) plus tie's. Three black or grey jumpers, for an additional cost of one Gallon Hogwarts robes can be outfitted with their house markings.
2. One plain pointed hat (black) for day wear
3. One pair of protective gloves (Dragon hide or similar)
4. One winter cloak ( Black, silver fastenings)

Set books
All students should have a copy of each of the following:
The standard book of Spells (Grade 1) by Miranda Goshawk
A History of Magi by Bathilda Bagshot
Magical Theory by Adalbert Waffling
A beginners guide to Transfiguration by Emerric Switch
One Thousand Magical Herbs and Fungi by Phyllinda Spore
Magical Drafts and Potions by Arsenius Jigger
Fantastic Beasts and where to find them by Newt Scamander
The dark Forces: A Guide to Self-Protection by Quentin Trimble

Other equipment
1 Wand
1 Cauldron (Pewter, Standard size 2)
1 set of glass or crystal Phials
1 Telescope
1 set brass scales

Students may also bring an owl or a cat or a Toad.

Parents are reminded that first years are not allowed their own broomsticks.

(* I will be accepting all three types of wizards.
Potter Wiki
This bio will be copied and updated as we go so in the end we'd want seven or six bio's if you are completely new for year 2.
Please delete what doesn't apply to your role.
Username:
Name:
Age: 11-12 (for first years)
Nationality: (A majority should be British or at least from the UK though.)
Race: (lets not go crazy with the half breeds please.
Sexuality: (Optional for first years after that it starts being important)
Birth: (Muggle Born (do you have no magical parents, one magical parent or do you have a magical ancestor or are you Pure blood?)
Magical origins: (Tell us a bit more about your magical parent/s ancestor. Again don't go crazy with this. Optional.)
House: (Student only)
Wand:
Broom: (optional. Not straight away.)
Likes:
Dislikes:
Hobbies:
Pets: (Optional Restricted to Owl, Cat and Toad )
Appearance: (Image or description. Please include height and as we move on general measurements.
Bio: (Early life)