Exoth XIII
(?)Community Member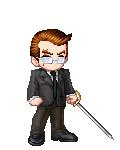 Posted: Tue, 17 Apr 2012 01:22:10 +0000
Suicidesoldier#1

You're not going to build dams, or design them, they're already built, the design your employer is going to want is already there- the most you'd do is make last minute adjustments to squeeze it into an area,
ARE YOU ******** SHITTING ME?!!
Do you actually think that there's just a database somewhere, with templates on "how to build s**t," such that you can just tweak the design and make it work?
Never. Ever. EVER become an engineer.
You'd give them a bad name.
Quote:

Mostly you'll be wag'ing it, but you can do some math.
Oh. My. God.
I shudder at the prospect of you designing things.
Please, for the love of god, tell me you're not trying to become an engineer.
Quote:

It will be a maintenance job more or less, keeping the operation going.
Ya, if you're a civil/industrial engineer, who was only hired to keep the operation going, and has a REAL engineer on speed dial, just in case the s**t hits the fan.
Quote:

Understanding the math is easy enough sense everything comes out in whole vectors, like power output and how much power you're getting in, so all you can really do is maximize for efficiency and hope for the best.
Actually, I didn't even bring up thermodynamics and efficiency, which is a whole new kettle of fish.
Quote:

What do you think you're really going to do as an engineer- even P.H.D.'s who design this stuff most go off of old designs or fix problems here and there,
First of all, that's complete s**t for anyone working on any kind of innovative project, since there won't be old designs to go from. (The floating car comes to mind.)
Second, even if you're designing something based off of an older concept, you still have to understand how to make it work, and "building the walls super thick" frequently is not the answer.
Quote:
the key point to most designs is over designing to make sure there are no flaws.
Ah, the segway approach.
First of all, before you can overdesign, you need to know how to design (which, contrary to your belief, is NOT accomplished by cribbing someone else's work.)
Secondly, your designs would be greatly improved with a little critical thought.

Thirdly, creativity is frequently beneficial as well.
I love how you say I'm fresh out of college, as though you're even out of high school. Please, you've shown that you don't even know how calculus works.
Let me explain something;
If you don't know how to do something even as simple as an integral, your buildings will topple over from miscalculated windshear, your bridges will fall due to miscalculated weight allowances, your dams will burst from miscalculated pressure.
That's not even getting to the tough stuff.
They just had a bridge fall because the engineer who made it didn't account for harmonic oscillation from wind. We were just talking about control systems and oscillation, weren't we?
Seriously. NEVER become an engineer. Guys like you are responsible for bridge collapses.