Evelyne
(?)Community Member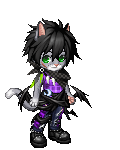 Posted: Thu, 26 Apr 2012 22:40:19 +0000
In the last month or so i've been reading up a lot about evolution, and i've watched videos, and i'm currently reading "the greatest show on earth" and i've started wondering about something...

in the book, Dawkins speaks several times about species being separated by "islands" (an island in the sense of a livable area surrounded by inhospitable areas - a lake is a island for fishes, surrounded by inhospitable land, etc) who then evolve in different directions and if they remain separated long enough, they become two different species who would only be able to produce infertile offsprings or even completely incompatible, so they're classed as different species at that point. This has even been actually observed in nature, it's not just something they figured out from fossils (i don't have the book right now to check and give exemples, sorry)

anyway, about humans... the way i understand it (correct me if i'm wrong), there has been two "exodus" from africa, and it's in the second one that it was "fully" evolved (well evolution doesn't really stop but anyway, you get what i mean) homo sapiens that went gradually everywhere else in the world. From what i understand, they encountered different species of humans from the first exodus, for exemple the neandertals, and they eventually drove those different species of human to extinction, so that today only the homo sapien remains...

So i've wondered... if before, humans in different locations evolved differently than those who remained in Africa, why was it different the 2nd time? Sure, humans in different locations changed a little bit; lighter skin color, etc. But that's just different "races", we're still all the same species.. how come?

Was it because at that point human quickly (in evolutionary terms) became advanced enough to be in contact with other tribes/civilisations, so that there were no real "barriers" anymore to allow speciation? But they didn't mingle that much did they?