mace_of_knowledge
(?)Community Member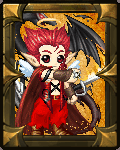 Posted: Sat, 12 Jan 2013 05:21:37 +0000
NEW RULE: DON'T TALK ABOUT NUCLEAR POWER SOURCES-THEY ARE ILLEGAL AND EVEN IF I COULD MAKE ONE IT WOULD LAND ME AND ANYONE ELSE FOR THAT MATTER IN PRISON FOR AN AWFULLY LONG TIME
Because why the heck not! I mean seriously there has to be more than a few people who have considered this... It WOULD take a long time to buy those little vials of gold to make the titanium gold alloy for the suit and the arc reactor will be absent in the end-but really, most of what we need for this to be reality we already have... with some minor adjustments. Repulsor technology DOES exist HOWEVER it is on a micro-scale and nowhere near applicable to this situation. ERGO thrusters will need to be replaced with a fuel combusting rocket propulsion system-I propose 100% denatured alcohol combined with LOx regenerative cooled thrusters on both hands and feet combined with a ramjet on the back portion. Electrical energy would need to be provided by a yet to be designed power source reliant heavily on graphene super super capacitor application (yes super is supposed to be there twice). also given the much shorter range for powered flight a unique method of in-flight re-fueling needs to be developed-I propose a winged re-fueler that attaches to the back under its own power refuels then detaches or remains in place for increased range (think a robotic eagle attaching to your back and you get the gist of the concept-two devices that work together or separately). laser technology at the level showcased in the films currently needs cooling-I suggest refrigerated "flourintert" a marketed and costly concoction capable of some highly impressive convection, it would need to be watertight because this stuff evaporates (and again it costs more than gold-literally ounce per ounce it costs more than gold). Weapon bay doors require minimal hardware but significant software updates which brings us to the computing problem AND amazing considerations. I cant speak for certainty for the comics but the movie's show two things on computation and the suit: on-board & off-board computers. On-board you have everything to run the suit on a basic level, boards sensors and servos are all neatly packed together to allow for function. Anything complex rely's on Jarvis- this is the equivalent to a sudo command, a command so powerful it can harm your computer so you don't want to mess with it under stress BUT that is when you need it most THEREFORE you have a FREAKING SUPER COMPUTER work out the specifics of what you need to happen and import the code and voila safety protocols are overridden and you either have capacitors charged to 300% or all remaining power is diverted to thrusters and your just tossed a nuke at snobby aliens. A stretch? sure. Point made? Hellz yia!
additional considerations would be:
aerodynamics
needed baydoors and attachments
weight to fuel ratio
computational power of on-board computer
connection strength and speed to off-board computer
production costs
heat control from propulsion
adjustable geometry for (s)ram jet
distribution of support systems and mobility
do you stick with red and yellow?
which suit inspires the end result (i am personally a fan of the ultimates series suit, more room for toys)
Research sources:
http://www.popsci.com/diy/article/2010-05/you-built-what-real-iron-man
this is the most reputable source so it goes first, a video is included and the showcased suit does have some basic animation
http://vimeo.com/51873011
equally credible but on a specific part so not as cool
http://www.youtube.com/user/theherotutorials
This gives instructions on how to build a fiberglass and spray paint suit, offers free 3d software and files to make adjustments for your body proportions.
http://www.huffingtonpost.com/2012/07/31/iron-man-suit-gadgets-cost-one-billion_n_1724626.html
this contains an infographic related to the total cost of being tony stark however the top portion deals specifically with the suits on-board technology in basic detail
http://io9.com/5533077/how-much-would-it-cost-to-build-a-real-iron-man-suit
this gives a basic comparison with known technology to proposed technology needed for a functional suit
http://www.4shared.com/zip/c4O8Zqr6/IronManMk3_Final.html
this contains a zip file with 3d software application for design- I haven't tried this so if you wish to use it please do so at your own discretion
http://www.therpf.com/f24/dancinfools-iron-man-mark-iii-pep-files-101543/
this is a link to a forum with images of a MarkIII suit design-just appearance no internal pieces