nnair
(?)Community Member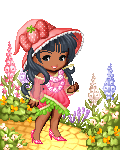 Posted: Tue, 03 Jul 2012 00:49:44 +0000
Unseelie Fairy Princess
nnair
Unseelie Fairy Princess
Lotus Flower 1209
[.twisted sunshine.]
Computer Specs:
Windows XP SP3
Mozilla Firefox 9.0.1

Location: Gaia Cash Shop

Bug:
Gifting Cash Shop items does not work – items gifted are not received but Gaia Cash are reduced.

Two days ago, I bought two Adventure Time & The Quest for Knowing items from the Cash Shop using my mule account, and I gifted them to my main account to save time over starting a trade. I checked the purchase history from the mule, and it says the items were purchased, but I never received them in my main account.

Reproduction:
1) Go to www.gaiaonline.com/
2) Log in as a user: user name and password
3) Go to Shops > Cash Shop
4) Click on Adventure Time & The Quest of Knowing
5) Click Buy with Cash
6) Send as gift to friend (selected from dropdown box)
7) Click Next and then Purchase
cool Check account inventory of recipient for items

At this point I didn't receive any message that I've received a gift in my main. I also checked my inventory and the items couldn't be found.

9) Check purchase history of account

I saw that the items were successfully purchased, but they could not be found in my mule account inventory either. I cleared my cache and cookies, and tried viewing the site on another browser (Google Chrome), but nothing happened. I decided to just wait for a day later in case the gift was just stuck in a system lag due to lots of people trying to buy the same item.

Result:
After two days, the item has not yet appeared on either account inventory, neither has the Gaia Cash been refunded in the mule account.

Notes:
I talked to another user who had a similar problem, but a moderator was able to help her get the items back. Apparently, other people have also been experiencing problems with lost items or randomly appearing Gaia Cash but it has not been reported in its proper place. Hopefully this issue can be resolved soon and users may retrieve their missing items again.

Thank you!

having same isues as this person...a friend of mine sent me not one but two of the daily chances and I didn't get them but her gaia cash was taken away....please please help us.
I'm useing Firefox/13.0.1 and she is useing IE 8
Yeah I'm the friend...and we are both usng Windows Vista...please help us
Hi there,
Could you please let me know the name of the item you bought/gifted to your friend from cash shop?
Thanks,
nnair
It was two Digital Rainbow. I sent the second because I thought I had messed up the first one and sent it to someone else. Thank you for any help you can do.
Hi again,
If you bought the digital rainbow via Cash shop, you will find the digital rainbow in your inventory under "Special" tab. You will now need to click on the Digital Rainbow in your inventory in order to gift this item to your friend. Please let me know if this helped.
nnair