Imalyose
(?)Community Member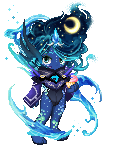 Posted: Tue, 01 May 2012 15:55:46 +0000
Writing Exercises Center
Hello,

and

welc

ome

to

the

Writing Exercises Center of Gaia

. The purpose of this thread is to share exercises that you have thought up, share exercises you have heard of, get advice, or submit any writing you did when practicing an exercise.

If you wish to formally submit an exercise, please use the form in the second post. The more popular or helpful exercises will be posted in the "Notable Exercises" section, and a small reward given to the person who posted it. Similarly, if you try an exercise and post the results, you may be asked if your work can be posted in the "Notable Entries" section.
Quote:
Rules, Regulations, and courtesies
While critiquing is allowed and encouraged, some people may have focused on completing an exercise more than on whether their entries are grammatically correct or how they are structured. If you are one of these people, please indicate that you do not want your entry critiqued when you post it.
Do not insinuate someone does not care about furthering their writing skills because they ask not to be critiqued.
Do not critique an entry when the poster indicates they want no part of it critiqued.
Chatting here is encouraged, but it must always center around writing skills. Failure to comply with this rule may cause the thread to be moved to the chatterbox. Talking about skills another author uses, books, movies, art, or other creative media is allowed as long as it pertains to writing skills and could potentially be applied to your own way of writing. The idea that writing skills are not interwoven in other creative media is contemptible and ridiculous.
A Few Examples of What is Allowed
1. Talking about synecdoche in a movie you liked or how that director moves his plot forward
2. Talking about why certain fanfiction fandoms are more focused on one skill than another, ex imagery versus narrating actions
3. Talking about metaphor in a certain piece of art, or how the placement of items leads the viewer to look at certain parts more than others, thus affecting the meaning of it.
4. Talking about whether the sex scenes in Anita Blake novels should be taken out because they detract from the plot, or if they further the plot
5. Talking about how often you practice writing, if you notice an improvement, and what music you listen to when writing.
6. Talking about how the audience "Twilight" was written for (young teens) affects it's content, and whether this hampers the quality of it because the character interactions are unrealistic, or adds to the quality because the naive interactions appeal to the target audience
A Few Examples of What is Not Allowed

1. Talking about how your day went, and why you hate your mom
2. Talking about the story you are currently writing and how great it is, but not mentioning what writing tools you incorporated in it.
3. Showing off the art you drew, asking for critiques on it.
4. Talking about how hot an actor was in a movie. You MAY talk about why his hotness is relevant to the story.
5. Talking about whether books or movies are better.
6. Talking about how much you dislike a fandom, or slash, or movies by a certain director. You may do this if you post writing skills related reasons for disliking them
7. Posting a "dumb things people do in stories" or "How to write a bad story" entry. Threads already exist for that.
Do not ask for a beta for story or essay.
If you wish to show how you used your practice in a story or essay USE A LINK. This is not a "post your story" thread.
Do not post word games. There is a forum for word games.
If an exercise demands more than one participant, complete the exercise in pms before showing the completed entry. Failure to do so will cause you to be reported for playing a word game.
Do not insinuate someone is a bad writer simply because they choose to not capitalize when chatting, did not pay attention to spelling when writing a rough draft, wrote an entry where slang is used, or because someone purposefully misspells words in their entry to show characterization. EX: gawd=god, rilly=really? Both these examples are used by author MaryJanice Davidson.
If you wish to donate to me I will consider it a gift and use it on myself. If you wish to donate to the thread, please indicate that the gold should only be used for this thread.