AppleSpiceKat
(?)Community Member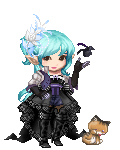 Posted: Tue, 21 Aug 2012 00:55:43 +0000
What were the moments in Final Fantasy games that really stood out to you, that you remember fondly or with rage? The moments that you love to watch over and over again or despise each and every time you play the game, the moments that stand out in your mind for whatever reason. I want people to try to think beyond just the CG cut scenes and the game endings. However, I do understand that many of these moments in the game are the ones people love so I am not saying that you cannot state them as a moment that really stood out for you. I just wish for people to think beyond the ones that often are answers for questions such as "What is your favorite Final Fantasy ending?" and so on. I want people to think about events within the game. They could be ones that are important to the storyline or a scene that is merely a character's reaction to something.
Any number of scenes from any Final Fantasy game is welcome. You don't have to choose just your favorite or only one from just one game. Just say what scene and why you liked it/despise it or whatever emotion it evoked (Please do not be inappropriate).
And please be aware that reading some of these may be considered "spoilers" or are. So, if you are currently playing a Final Fantasy game and do not wish to be spoiled keep reading at your own risk.

Keep reading for my list or, ignore it and answer!
3nodding
And please keep in mind everyone is entitled to their opinion.
***I won't list all of them as that would be way too long. Since I am trying to keep this list "short" I will try to pick scenes that are not usually talked about. There are plenty of cut scenes, CG cut scenes and game endings that I love but I'll try to pick a variety on my list.
FF IV DS remake
-
Cecil slaps Edward
There have been plenty of characters I have liked that could be or were considered whiny, but I could not stand Edward at any point in the game. This scene happens after only having recently met him but he needed it. I know his girlfriend just died but it was hard to feel sorry for him because his voice was annoying. I was so glad when he left the party. Plus, Cecil who is a goody goody most of the time slapping sense into someone is just funny.
Cecil and Rosa get married
Because they are the only main protagonist and his love interest to get married. Seriously Square. There needs to be more I think.
FF VII
-
Tifa helping Cloud in the lifestream
Whether or not you ship them it is hard to deny the fact that Tifa at least cares about Cloud in some manner. Either that or she likes trying really hard to help keep someone she hates alive….nah.
All joking aside, I liked this part because you got to see the more vulnerable side of Cloud. I like it when games take the heroes and show that they too, behind that battle poweress, weapons, and cool demeanor, have their own fears, dreams, and doubts that often aren't spoken about. I also liked it because of how much Tifa cared for Cloud (yes I ship it).
Cloud and Tifa's conversation under the Highwind
It was a nice scene between two childhood friends. And a time when Cloud opens up a little more. And again, I like the TifaxCloud element that I see in that part.
FF VIII
-
Squall's Doubts
I don't know really what to call this scene but it is the one when Squall is lying on his bed and begins to realize that he's confused about who he is and that he is begins to realize that his coping method for relationships has caused problems. Again, I liked this scene for the fact that the hero, Squall, outwardly appears to need no one and seems like he has everything under control and knows what he is doing. In reality, he can't find a way to deal with his problems because of his aversion to making relationships therefore having no one with which to seek help from. Instead he just keeps them to himself and struggles alone.
I wanted to hug him so bad in this scene. It was nice to see that Squall is just as human as the next person.
My description of the scene is not the best I know, but I am trying to remember from when I played the game and it is hard to sometimes portray my feelings about a scene.
Squall's smile at the end
I don't know but there is just something about Squall's smile at the end of the game that I love. It makes me stupid happy. He's just so adorable when he smiles. Plus he and Rinoa finally get to share a kiss.
whee
FF IX
-
The play at the end of the game
When Zidane flung off the cloak said the line "Bring my beloved Dagger to me!" combined with the following scene…so much inner d'awwing. Garnet thought Zidane was dead only to find that he was still alive, it just made me happy.
FF X
-
Auron smells of the Farplane
This scene takes place at Seymour's house, I believe after he proposes to Yuna. As he leaves the room he comments that Auron has the scent of the Farplane on him. In response to this comment Tidus starts sniffing Auron who in annoyance pushes him away and walks out.
I found this scene funny. Tidus is such a dweeb.
FF X-2
Yuna follows the glowing moggle
This takes place in Luca* when you go up to the balcony where Tidus and Yuna fake laughed in the previous game. There she sees a glowing moggle which she follows through Luca. Each time she arrives at a place where something took place in the previous game in the city with Tidus a flashback will happen. I found this scene to be bittersweet.
*I had this wrong previously and someones post helped me fix it.
FF XIII
-
Lightning hugs Hope
I loved this scene because it was a moment when Lightning let her maternal instincts kick in and take over the normally no-nonsense, shut up and get things done type of solider way her life normally is. Of course up to this point Lightning was starting to loosen up a bit but this was a great show that her character was beginning to change. I love hardcore females in games but I also like it when the creators of a game can show a softer side to the character. Plus, mommy Lightning.
3nodding
FF XIII-2
After the final boss and the ending
Despite the fact that I did not like how Serah died in the end or how Cauis essentially won or that Lightning turned to crystal or that Noel felt like he failed to save everyone again or…you get my point, I at the same time liked the ending of the game maybe because it was so upsetting.
The music that plays during the final scenes against Cauis on the shores of Vahalla when he finally dies and the dialogue, I don't know, there was something about it. It wasn't the most wonderful spectacular dialogue ever but, I don't know what it was about it. And the music was pretty.
When Serah died I felt so awful for Noel who had spent the entire game promising to keep anyone else from dying only to fail again in the end. And when she starts having her vision and he pleads not to have this be happening now that everything should have changed for the better…
crying