curtneko
(?)Community Member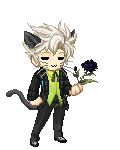 Posted: Thu, 07 Mar 2013 13:41:11 +0000
SakuraSyaoran
curtneko
Coniglietto
Easter is in 3 weeks, I'll put it forward at the next Ask the Admins to see if there is going to be another recycled zOMG! Easter event this year.
they've said there won't be
Did they use the, "It will cause irreversible damage to DMS, excuse again? Because we sure did have the recycled Easter event that one year and DMS was just fine.
rolleyes
I want to hunt for zomg eggs damn it! And I want to collect sundae sweets ingredients again.
crying
Following around that overgrown Grunny Bunny and his rainbow colored children got pretty old, pretty fast. GE hunts never get old!
the last time we've had an easter event was before the coding for dms was altered, and as i explained in another thread they likely removed whatever was identifying dms as an event rather than an instance without thinking of the future