npulse
(?)Community Member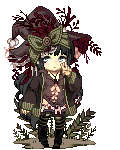 Posted: Mon, 22 Jul 2013 00:31:07 +0000
Csilla Silvana
npulse
Csilla Silvana
npulse
Csilla Silvana
npulse
Being an "old user" doesn't make you any more or less special than a use who spends a lot of money.

They just released the verge first and will release the other soon. Why does it matter what order it's released in. Those who don't spend money are not being forgotten. So what's the big issue?
They can say they're going to have something for people who don't spend a lot of money all they want. I'm not believing it till it happens.
If they actually do have something else in the works they should have waited and released both together.
Good for you, you're more than welcome to believe whatever you want and have that little faith with your negativity. Because that's always a great outlook on life/Gaia.

God forbid they release something one at a time. Because you never know, maybe they wanted to judge how the systems would be received, test for any bugs, before they release another one. Crazy talk, I know. rolleyes
3nodding
I have plenty of faith. Faith in Gaia's track record concerning things that don't make any/enough money.
Makes me wonder why you waste your time on here..seeing as Gaia doesn't make enough money and is on the verge of collapsing or whatever else you are going to believe with that outlook.

So what, maybe they don't? Obviously that would mean what they are doing is for a good reason to help keep this site running while they try to fix things. But I guess people don't care about that, all they care about is Gaia is money hungry. And they don't want to support a money hungry company.

Well I guess it's going to be you all that causes Gaia's downfall as they can't get enough money to support the site.
I "waste time here" because I like the community. I don't believe Gaia is on the verge of collapse. But thanks for assuming a bunch of complete bull-s**t about me, also nice idiotic little blame game at the end there.
We're not stupid, we know the site needs money. We know It also needs more than "Pay us for s**t!" to keep people here. We're not here for a pay-to-play dress up game, and we're trying to make sure they remember that. There are things that need fixed, things that have been completely abandoned, and things people have been asking for, for years. What we got is an exclusive shop with obscenely over priced items for "big spenders," and you know what? "Big spenders" deserve a hell of a lot better than to be treated like ******** money bags waiting to be emptied! No people don't have to buy things from it, but the fact that CV was made in the first place tells a hell of lot about how they see people.
Then stop being a negative nancy and maybe won't assume things 3nodding

You have no, NO, obligation to spend any money on this site. they are not a pay-to-play site and won't become. Let's not start assuming things here.

There are PLENTY of things people have been asking for years that Gaia has released lately.

Try telling that to American Express that they don't want their Black card users to spend money. Of course they do. Of course Gaia wants us to too. But no one is forcing the users to do anything.

How they see people? I fail to see that logic. rolleyes All I see is they are offering items to those who spend money in case they want to spend more money. Big woop.