YaoiIsDelicious
(?)Community Member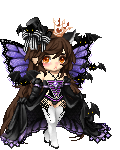 Posted: Sat, 28 Apr 2012 22:16:15 +0000
Revolutionary Justice
CassxHadley
YaoiIsDelicious
CassxHadley
Immortal Technique is an average rapper who juss so happens to keep up on current events, he may be a better writer than some but he is really nothin special. For someone who hates main stream rappers who rap bout how awesome they are, he still maintains a pretty high opinion of himself. he is juss looking for attention and praise by touching your heart and making you think that he made you think when he really juss rhymed an article you could pull up on google. I went through a phase with him, only song worth listening to is Dance With The Devil. a lil harsh.. but true.
Hmm... and what do other rappers rap about? Just cause you can look up on google what events he's rapping about, doesn't mean he's bad. He's just rapping about real events - which I like. Compared to what others rap about: Going to the club - woopee, grow up. Bitches and hoes - yes, we know you think with your p***s. AND Money money money - everyone wants it, what's new?
I don't really care how high one thinks himself as a rapper, I'm not listening to him for his ego. I know he's not the most talented rapper there is, but that's not the point. I like his music because he's wrapping about real s**t. I also enjoy the way it sounds but that's not nearly as important as the lyrics, for me. And you can't deny his intelligent play on words and rhymes.
first of all, he uses a lot of similies, but not really so much wordplay, n even then it is allll based off political s**t WHICH gets ******** boring n monotonous. Second, i never said i liked rap bout money n hoes, i prefer rappers who rap about s**t they ACTUALLY have seen or experienced, not news articles and conspiracy theories. third, His rhymes do rhyme, but they are far from advanced, n juss cause you use big words does not make the rhyme itself "intelligent"... Also its not the fact that i could look them up on google, its more the copy/paste style of presenting them. I'm not saying you can't enjoy, im juss stating that I do not enjoy him and my reasons why, you are obviously (like him) a very self-righteous person seeing how your getting all butt hurt about an opinion.
OH, and other rappers rap about love, THEIR OWN stories, their struggles, their flaws (which from what Immortal Technique raps im guessing he has none), personal losses, and yes money n hoes because that is what is real to them. Sorry everyone isn't an anti-government, anti-conformist, anti-everything, hermit with no positive thoughts on anything but themselves.
I'm confused by this. What do you mean he has a "copy/paste" style of presenting things. And maybe you don't listen to much Immortal Technique because he does have some love type songs, and just look at his most famous song Dance with the Devil. Not really political is it?
Thank you. This is what I was gonna say. Immortal Technique also raps about his personal experiences, his love life, about getting out of jail and seeing his girl, his struggles with getting his music out there, and more. It's not all political. And I'm not butt hurt about you not liking Immortal Technique, I just think your reasoning really is only "he sounds full of himself (like every other rapper)" and "he's depressing (because he talks about intelligent subjects like what's going on in the real world)" I may be an anti-government and anti-conformist, but I'd rather be that than a tool.