Booty Lord
(?)Community Member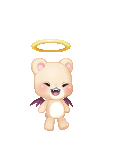 Posted: Tue, 24 Apr 2012 18:38:40 +0000
I don't know if its just my computer or what, but I've been noticing that I can't give my panels curved edges.
I also want to resize my background image, if it's possible to do through the code. The height is too large and it really annoys me.
Profile code pasted below.

a{font-family: arial; font-size: 11px; color: teal; font-weight: normal; text-decoration: none;-}
a:hover {font-family: arial; font-size: 11px; color: silver; font-weight: normal;text-decoration:none;}

.panel {font-size: 11px; font-family: arial; font-weight: normal;padding:5px;background: black; color: white; }

.panel h2, #alerts_banner {display: none;}

.media_panel embed, .media_panel object{height: 25px; width: 30px;}
.media_panel {background: transparent; border: none;}



#gaia_header, #header_right, #header_left{background: transparent!important; }

#header_left img {background: transparent !important!; width: 0px; height: 0px; padding-left: 55px; padding-top: 25px;}

#gaia_header * { color: #FFFFFF !important; }
#gaia_header a { font-size: 10px; font-family: Tahoma !important; font-weight: normal; text-transform: uppercase; color: #000 !important; }
#gaia_header a:hover { background: #000000;
font-size: 10px; font-family: Tahoma !important; font-weight: normal; text-transform: uppercase; text-decoration:none; color: #FFFFFF !important; }

html {background-color: #;
background-image: url(http://www.hdanimewallpaper.com/wallpaper/Digimon-wallpaper-20.jpg)
background-color: black;
background-position: center;
background-attachment: ;
background-repeat: no-repeat;
margin-left: ;
margin-right: ;
background-size: 1300px
width: 1100px;
opacity: 1;}

#id_about{overflow: scroll; overflow-x: hidden; overflow-y: auto; height: 400px;}
.panel {opacity: 0.9;
-moz-opacity: 0.6;
filter:alpha(opacity=60)
-khtml-opacity: 0.6;}.panel:hover {opacity: 10.0;
-moz-opacity: 10.0;
filter:alpha(opacity=100)
-khtml-opacity: 10.0;}


.panel {border-radius: 10px 10px 10px 10px !important;
-moz-border-radius: 5px 5px 5px 5px !important;
-webkit-border-radius: 10px 10px 10px 10px !important; }

body,html,a{cursor:url(http://cur.cursors-4u.net/anime/images11/ani1002.gif), auto;}

a{ -webkit-transition: padding-left 150ms ease-out;
-moz-transition: padding-left 150ms ease-out;}
a:hover { padding-left: 10px; }

::-webkit-scrollbar-thumb:vertical { height:10px; background-color: gray; }


::-webkit-scrollbar { width:5px; height:5px; background: black; margin-right:5px; }


.details_panel {
background-color: skyblue;
filter:alpha(opacity=70)
-moz-opacity:0.6;
opacity:0.6;
-khtml-opacity:0.6;
}