Toxxn
(?)Community Member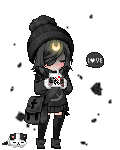 Posted: Sun, 16 May 2010 17:27:45 +0000
Hello GaiaOnline Cummunity,
Over half a decade ago throughout Gaia's Profile Discussion Forum, I had noticed a great deal of people asking if Wix could be used with Gaia. At the time it was seemingly impossible since Gaia uses Cascading Style Sheets (CSS for short) rather than a websites most common programming language, HTML. Since I had previous experience using Wix beforehand, I set out with my knowledge in programming languages to shed some light on the topic, and with a little help, I was able to successfully hand convert the HTML Embed Code that Wix provided, which made it usable with Gaia's existing Media Panel. With so many people interested in using Wix, I decided to create the very first guide to using Wix as a GaiaOnline profile, which you can view below. Unknowing at the time, I would be helping out thousands of users, I was very happy that my guide could be so helpful to this community.
Soon after my guide took off, I founded the Official Wix Profile Guild. I founded the Guild so that everyone could collaborate and exchange ideas while expressing their creative side. Ideally, we also used the guild to keep the community updated with current tip and tricks and various tutorials and new guides.
For the last couple of years I had to take hiatus to attend to important real life stuff that extremely limited my spare time. My good friend, assistant, and fellow Guild Staff Member, Horntastic continued on my work during my absence and continued to update the guides and tutorials.
So much has changed with Wix and how it's works over the last couple of years that you can no longer use my method of hand converting the embed code as demonstrated in my guide. I am leaving the guide here however as a visual demonstration on how much things have changed.
Don't be fret however, as mentioned above, Horntastic created a new and updated guide while in my absence that you can use to continue using Wix with Gaia. You can view this guide here:
[X]
Although I am no longer running and updating my guide, I would like to thank everyone who supported me and helped me along the way. I will still be helping those who still want to use Wix and continue to answer any questions the community might have. Feel free to join the Guild or send me a PM anytime for help or questions.
Thank you,
Tox
// The Official Wix Guild
To join, please click the button below, the fee is FREE!
// Regarding the Sale of Wix
Selling WIX profiles is strictly PROHIBITED, both by Gaia ToS & US Copyright Laws.
If you are caught you willl be reported accordingly.
For more info on Copyright Infringement please click here.
[x]
Me nor any staff member of the
Official Wix Profile Guild
endorse or promote the sale of Wix.
Please Note: This guide is outdated and no longer a viable option in using Wix with Gaia, please head on over to the Official Wix Profile Guild for updated info.
In this guide you will learn how to code and set up your own Wix profile with ease.
What throws people off is, Wix gives you an HTML Embed code which is useless on Gaia
as to Gaia strictly uses cascading style sheet coding, css for short.
// Navigation
Part 1: Converting from HTML
[x]
Part 2: Resizing your media
[x]
Part 3: Warnings, Credits, and Q&A
[x]
Video Guide:
[x]
Please read before watching video guide:
The video is outdated as to Wix has changed its Editor since the video was made.
As always I am happy to help you any way I can so please still feel free to PM me with questions of comments.