Rammheart
(?)Community Member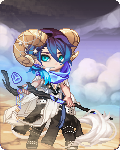 Posted: Mon, 28 Jan 2013 00:42:44 +0000
Hello everyone.
Yes, that's right, you read the title correctly. Myself, and one other, Ghetto Astronaut, are currently in the development process of a Sword Art Online breedables shop.
For those of you familiar with Sword Art Online, congratulations, you've seen and know you've seen a fantastic anime. For those of you who have not, I highly suggest you watch it, you won't see forget this anime.
This thread was once a request thread looking for a lineartist to design the lineart for the shop, but Ghetto Astronaut has become the lineartist for this shop, and am I ever glad she did. Her work has been spectacular. Ask any individual who has received art from her, they were all very happy customers.
So you're probably wondering how this breedables shop will work. Well it will be based off of Sword Art Online, and exist in the universe the show exists in, Aincrad.
I would go into the whole story line right now of the universe and how things work, but it's quite complex and all that info will be reserved for the actual shop information once it has all been compiled. I'm currently rewatching the anime to gather information and key terms used.
As I compile this information, I will post more here for people to see. But for now I'll show you what we have so far.
Below are samples of the tag/cert and the art that will go with it. The art shown here is the lineart for the novice female and the female light armor. Which is the starting female lineart.
The basis behind the classes will be as follows:
Each character will start as a "Novice" that starts with 20 points in each stat area. A character will be given level ups according to how they RP in the thread, or in their Guild thread (guild will be created at a later date)
Once a character reaches level 20, they can choose to specialize in a particular weapon and armor type. (types coincide with each other)
The types are:
Light armor w/ single one handed weapon= less armor, but higher mobility and crit rate.
Medium armor w/ single two handed weapon= more armor than light, but less mobility, grants small strength bonus.
Heavy Armor w/ single one handed weapon and shield= Low mobility, but high defensive stats. Grants a bonus to endurance.
Once a character reaches level 20 and chooses their speciality, they will be granted 100 stat points that the user can choose to distribute as they please. These stat points effect certain areas of that character's later development. ie: new weapons and armors, possibly new "class ups"
Also at a later point in the development of the shop, there will open a new world named Alfeim, of which will exist a different universe. Characters from Aincrad will not be allowed to RP with Alfeim characters...at least in the beginning.
There are further developments in the story beyond the anime which I am still trying to gather resources on these developments. All I've found out so far, is that the next part of the series is named "Phantom Bullet"
Basically what I'm looking for out of people is any ideas they might have as to how the shop should run, or thoughts on how sales and auctions should be handled.
If you have any input at all I would love to hear it. But please, be constructive. Also if you can, please leave props to Ghetto Astronaut on her art. She has done a fantastic job on it, as she develops more of it, I shall be posting more of it.
Perhaps a few individuals who stick around, bump, chat, and have fun here, may be granted exclusive "BETA" access to the shop
smile
So come in, have fun, chat, and brain storm. Anything can help. Also if you're a person of whom can develop anything in the way of banners, or shop graphics, speak to me. I can make them myself, but I'm not nearly as good as some people on here, so I'd love to hear from you.
Without further ado, I declare this thread, OPEN...again...lol