HerperDerper
(?)Community Member
Posted: Thu, 12 Apr 2012 01:11:22 +0000
Quote:
P

OLITE

R

EQUEST

T

O

P&S M

ODS

: I

F

Y

OU

A

RE

C

ONSIDERING

M

OVING

T

HIS

T

O

T

HE

B/C, C

AN

Y

OU

P

LEASE

PM T

HIS

M

ULE

B

EFORE

M

OVING

I

T

, J

UST

T

O

M

AKE

S

URE

T

HAT

W

E

B

ELIEVE

I

T

T

O

B

E

A

N

A

PPROPRIATE

T

IME

T

O

M

OVE

? T

HERE

I

S

A L

OT

O

F

T

HINGS

T

O

M

AKE

S

URE

A

RE

W

ORKING

P

ROPERLY

B

EFORE

W

E

E

NTER

T

HE

B/C F

OR

D

EFINITE

, A

ND

D

O

N

OT

W

ANT

T

O

B

E

F

ORCED

T

O

R

USH

T

HINGS

!

T

HANK

Y

OU

V

ERY

M

UCH

, T

HE

S

TAFF

O

F

LH

O

E!
[[Banner Here]]
Hello, and a very warm welcome to Little House of Exotics!!

This B/C IT is based within a realistic pet shop setting, where individuals enter, nab themselves some genetically viable reptiles, and take them home where they can start their own breeding lines, collect an impressive private collection, or just enjoy the beauty of their "first reptile"!

It is the aim of the creators of LHoE to allow people to gain real knowledge and advice regarding reptile keeping, earn themselves some fantastic art and RP experience, and enjoy the company of other individuals that want to experience reptile keeping, without the real life costs!! There will even be a pseudo-realism RP area, where, if you so wish, you can RP out interactions between your reptiles, interactions between owners and breeders (that is, RP versions of yourselves) and the daily care of your reptiles!

Not only will there be many many reptile species for you to enjoy, but there will be fun and interactive ways of developing yourselves as notable keepers and breeders, an interesting and fun way to give your reptiles the best starts in life, and rewards for good housekeeping and keeping practices! There will even be noticeable punishments for bad keeping practices, so that everyone is encouraged to learn and evolve, and achieve the best for their virtual pets!

If you would like to contribute help and suggestions, this thread is the place to do so! Any and all advice and suggestions will be reviewed, and hopefully integrated in some manner, so that everyone can feel like they have contributed to making this B/C a unique and exciting place to be!!

Read on for how you can become a permanent member of staff, how you can suggest changes and assistance, and how you can become one of the first to own an LHoE reptile!!!
_______________________________
Contents
01 - Introduction, Contents & Initial Staff
02 - News & Announcements
03 - Rules
04 - Overview Of The Shop
05 - Stat And Token System Explanations
06 - Recruitment
07 - Affiliates List
08 - Giveaway Post & Temporary Owners List
09 - Credits & Disclaimer
10-15 - Reserved
_______________________________
Current Staff Members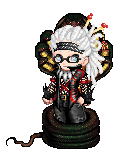 Malhyanth | Co-owner | Artist | Behind-The-Scenes Manager

Malhyanth, known as Mal, or Malhy, is a very keen real life herper, who currently owns quite a vast collection of snakes, with plans to eventually diverse into lizards, specifically crested geckos, and who fosters non-feeding snakes as a favour to a good friend who owns a reptile shop so that these little trouble makers can become good, strong, healthy individuals that will make superb pets in the future. Malhy also volunteers in the same shop on Open Days, spreading the love he feels for snakes, specifically the starter snake Corn Snakes, and hoping to bring younger people into the hobby, so that they can show adults and friends alike that reptiles are actually fantastic, fascinating creatures!

"Little House of Exotics" is a dream of Malhy's that started around 2 years ago, with the welcoming into his life of Ripley, his first ever snake. A little Ghost Corn, Ripley was the beginning of what he hopes to be a life long obsession, that one day Malhy hopes will become a true career for him. In 2012, he made his first tentative steps into breeding, pairing Ripley and Widget, two of his longest kept corns.

Currently in Malhy's possession are the following beautiful critters:

Corn Snakes : 4.2.1
Conan (cb09 Carolina hets unknown) | Ripley (cb09 Ghost hets unknown) | Widget (cb09 Hypo Pewter hets unknown) | Dexter (cb10 Granite het Amel ph Charcoal) | Boa'tata (cb10 Bloodred ph Lavender) | Sliver (cb12 Carolina het Amel, Anery - Fostering) | Jonesy (cb09 Carolina hets unknown)

Other New World Rat Snakes
Wraith (cb07 Leucistic Texas Rat)

King Snakes : 1.0.0
Tanis (cb10 Mexican Black King)

Old World Rat Snakes : 1.1.0
Taiki (cb11 Taiwanese Beauty Snake) | Drogo (cb11 Taiwanese Beauty Snake)

Amazon Tree Boas : 1.0.0
Winston (cb07 Grey Phase Garden)

Royal Pythons : 1.1.0
Kaylee (cb12 Normal? hets unknown) | Jayne (cb12 Normal? hets unknown)

Eggs Incubating
18 corn snake eggs (Ghost hets unknown x [Granite het Amel ph Charcoal] or possibly [Hypo Pewter hets unknown])
_______________________________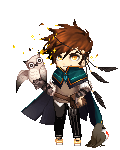 The Aurrie | Co-owner | Colourist | General Manager

Blurb.