Cloud_Cookie
(?)Community Member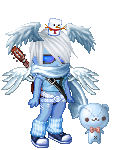 Posted: Sun, 03 Mar 2013 15:36:07 +0000
Kaltros
Cloud_Cookie\
Kaltros
Agent Thrax

Why is it so important that race exist?

It's better to know the truth.
Quote:
Quote:


Reality has a known racist bias.
Nah, you're probably just using racist sources of information.
Do you consider Reuters a racist source of information?
http://www.reuters.com/article/2013/03/01/us-usa-detroit-emergency-idUSBRE9200TI20130301
How about the New York Times?
http://www.nytimes.com/2013/03/02/us/michigan-appoints-emergency-manager-for-detroit.html?pagewanted=1&_r=0
Did you even read those articles? The Reuters article and the New York Times says nothing about race. Whatsoever.
You're lying. Or need your eyes checked.
From Reuters:
Quote:

Snyder would not identify the top candidate to run Detroit or say whether the person was from Michigan. Some residents and restructuring experts have said he should name an African-American to manage the city, which is 83 percent black.

From New York Times:
Quote:

Mr. Snyder's call for an emergency manager, who would wield sweeping powers to reshape the city, underscored a long, troubling arc for Detroit. Once the cradle of the American auto industry and the nation's fourth most populous city, it is now less than half the size it was decades ago and has a public sector plagued by more than $14 billion in long-term liabilities and annual worries of cash shortfalls.

The notion set off a flurry of pointed and sometimes emotional reactions here, including an unavoidable racial and political component. Detroit is a mostly black city dominated by Democrats in a mostly white state where Republicans, including Mr. Snyder, control the capital.

Quote:

The governer is stepping down because of the "housing bust and the deep recession that followed."
Gov. Snyder is stepping down? Where does it say that?
Quote:

"The emergency manager will eventually have strong powers to develop a financial plan, revise or reject city budgets, consolidate departments, reduce or eliminate the salaries of elected officials, sell eligible assets, lay off workers and renegotiate labor contracts."

You further proved the point that the auto industry crashed and houses were foreclosed on because of city deficits and bad budgeting created by the state, which lead to a lot of the population becoming impoverished in the end. Not the other way around. Way to go! (:
And who was responsible for the city deficits and bad budgeting? Do you have any clue?
You are so out of your depth it's not even funny. You're a ******** moron. Just stop embarrassing yourself now.
He's stepping down his power for an emergency manager to take over the deficits. And blaming the city's population for the budget deficits? That's like blaming you and your neighbors for the loans and bad finances that your city or town is doing! You are the moron here. You have profusely pointed out how you "teaching" yourself hasn't gotten you anywhere. No wonder you dropped out of college. Or was it the money? That must be your fault then, just like how it's the black peoples' fault in Detroit for being too poor to get an education. Hey, where are my sources for race existing biologically? Or are you picking and choosing what to discuss?