Captain Tuberculosis
(?)Community Member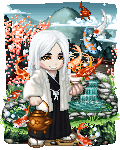 Posted: Sun, 25 Mar 2012 00:29:01 +0000
I heard the "TEA Party" talking about it on TV & it's a popular topic for political discussion in many circles... but really where do you stand on it & what do you think? (be honest) Is Obama-Care really such a bad thing? & if so tell me why? Does it
really
step on our freedom of choice that much? How so?
That said, here's MY OPINION:
You people who want to "Destroy Obama-Care" in the name of protecting "Freedom Of Choice"... ARE ALL A BUNCH OF HYPOCRITES! There, I said it... & it's "true"! You ARE "hypocrites", & you know
why
? Because your stepping all over our right to CHOOSE Obama-Care for ourselves by wanting to get rid of it! It's selfish, & it's hypocritical! Did you ever think that maybe SOME OF US might actually want Obama care & want to give it a try for themselves & their own family see if it works for them personally? Did you ever think that maybe SOME OF US might actually NEED OBAMA-CARE? NO! You didn't you just opened your big fat mouth & said "Kill it! Kill it with fire & pitchforks!"
It really makes me sick when I hear people talk about it like they "speak for ALL Americans" when they don't & have no idea how SOME OF US think & feel about it at all! Like that young guy who said that "Young people
don't
wanna be
dependent
on their parents health-care until they turn 27
they wanna be independent
"
xp
How Dare he!!! Does he even realize that not every person under 27 can afford adequate health insurgence at reasonable rates & that in this economy some people under 27
can't
find jobs that provide good health insurance or any at all for that matter &
can't
afford to by their own, but desperately need their parents insurance until they
can
? People like him make me so mad I could spit blood!
Having said that...
HERE'S

MY ALTERNATIVE

TO REPEALING OBAMA-CARE:



DON'T

repeal it, reform it, or otherwise eliminate it... GIVE US REAL "FREEDOM OF CHOICE" & by THAT I mean Stop trying to throw it out & start a "Petition" to create an "Individual Person's Opt Out Bill"! so that PEOPLE

NOT STATES

(or the country) BUT

PEOPLE

Individual Human Beings Opting Out On a Person-By-Person Basis.

You DON'T want Obama-Care, you don't have to have it, I WANT Obama-Care, I get it! It's just that simple! If you don't want it, that's fine! That's your choice... but DON"T "take it away" from the rest of us!

HERE'S HOW IT WOULD WORK:

Anyone who does NOT want Obama-Care applied to them would fill out an "Opt Out Request Form" which would be available online on government websites for people with internet access to fill out, or as a paper form that people without computer access could pick up from local government offices. Once filled out & submitted online or via snail-mail it would reach a government official who would put you in a national data-base listing of people who Officially "Opted Out" of Obama Care which would then be sent to the computers of hospitals nation wide which would then know as soon as you gave them your name & social security number that you were an "opt-out patient" who is either uninsured or privately insured & would not expect Obama-Care to be your means of payment. Additionally "Opt Out Patients" would also enjoy "freedom" from protections against premium increases or dropped coverage as result of preexisting condition or illness however.. so as way of handling that their "Opt Out Status" would also be E-mailed to the insurance provider &/or current employer providing insurance (which they were required by law to list on the form) & would essentially be a free pass to raise their rates or drop their coverage which many employers would take advantage of for the savings... & their children would be ineligible for shared coverage that lasts until 27 & would probably put their parents in a nursing home someday to punish them for opting out.
In short it IS possible for the paranoid people who want the government's nose out of their healthcare, religious nuts who'd rather die then pay a penny tword abortion coverage with their healthcare, young punks who think their invincible & wanna fly without a net, & any other misguided morons to screw themselves out of benefits & let the rest of us enjoy them, if they don't mind a few additional downsides like a little bit of red-tape & waiting to get out & everybody knowing about it & labeling them for it. It's not only a good idea, it's desirable... cuz it makes everybody happy AND it makes Obama-Care more affordable for the rest of us with fewer cutbacks!
SO WHAT ARE YOU WAITING FOR? START A PETITION, START TAKING NAMES & SHOW IT TO OBAMA!!!
Can We Compromise? Yes We Can!!! THIS is the "solution" to stop the fighting in Washington!