Disa Uniflora
(?)Community Member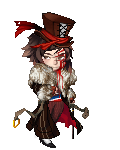 Posted: Sun, 23 Sep 2012 00:12:26 +0000
pockybot
Old Blue Collar Joe
pockybot
Old Blue Collar Joe
pockybot
As I've been saying, it's almost like Romney is throwing the boxing match on purpose. Who train wrecks this bad right before an election?

I can only imagine the October surprise it would take to somehow blind people and get Mittens into office.
My question? When he followed that up with the comment 'we need to get more people working so more are paying taxes', that seems to get lost in the shuffle. Can they not hear beyond one sentence at a time? (And what of that Virginia Senate candidate that wants everyone to pay some amount in federal taxes? Where's the screaming over that?)
Personally, I'd rather have more people employed and paying taxes than 47% NOT paying any.
Sounds like when NBC edited the Trayvon Martin call...
The Obamanauts are going to hear what they want and that is it. They are going to continue to scream "FICA", with, apparently no comprehension that FICA is NOT the same as federal income tax.
It is, for a nutshell design, retirement/disability funds for citizens.
In other words, it's almost like buying retirement/disability insurance. Not even the same category as federal taxes.
Lets use this 'Buffett rule" all the libs are raging about with screaming erections. Never been illegal for rich people, or poor people, to send in extra money they have to the federal government as bonus tax money.
Nor is there some bizarre law against taking deductions. But...then you hear about Buffett and company bemoaning how they have too much money. So they form a coalition of rich folks to donate half their wealth. How generous. How courageous. How...come they haven't done a damn thing but talk about what they're going to eventually do? Apparently, when they ******** die?
Because, as usual, they're talking s**t. They constantly bemoan how they're miserable and must do more to help society. But just talk. Nothing more.
I still maintain I have more respect for someone like Romney who flat out states he's out to keep as much as possible in citizens hands, vice those tha bemoan and cry in agony...and take deductions and hide their own money.
One's a hypocrite. The other is doing what they say. Guess which is more honest?
Instead, they want to continue down a path with someone who's really only accomplished one main accomplishment. Unanimous votes of '******** you' from the senate and congress.
I am hoping with all my lucky stars Obama doesn't win; mainly just out of spite of all the smarmy mouthy snobby know it all "liberals"(particularly the college age set)
I see feminist fascists, poli sci nerds, etc all trying to bully people with sky-is-falling rhetoric and scare tactics into voting for Obama. Even as a 'leftist' I can't stand this sort of mentality and they come off as more antagonistic than the average GOP voter.
For every dumb a** hanging a chair as a clearly racial effigy, there's a million more smarmy ******** liberals who will talk you down and call you every name in the book due to your beliefs or voting choices
It's your own damn fault that you're a brainless, egomaniacal tramp. Don't blame the millions of smarmy ******** liberals just because they point it out.