Goldgato
(?)Community Member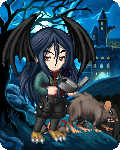 Posted: Sat, 06 Oct 2012 07:43:48 +0000
Lets face it, the atom bomb has changed the world. It is a weapon of incredible power, it can wipe an entire nation off the face of the earth. Many times through out human history, men have thought that a new weapon would make war so terrible, that people would stop fighting, but it wasn't until the atom bomb was invented that it would stop a war from starting. If it weren't for both the USA and Russia having the atom bomb a war would have certainly broken out.

In recent time a great struggle has started in the middle east when isreal with the backing of the usa and europe decided that they should have their ancient homeland back.

Since then they have stablized their nation and with the help of the USA have built a successful nation, as well as a nuclear program.

The problem is that power in the middle east is imbalenced. The arab nations of the middle east desperately need a way to bring about a balence of power and the solution is letting Iran get the bomb.

There are several reasons why iran getting the bomb would be benefical, First off history shows that when, a nation goes nuclear, other nations tend to back off. Take india and pakastan. Both nations hate each other over a hotly disputed province. As soon as both countries go nuclear, they are no longer eagar to go to war, and instead make a tenious peace treaty. Iran getting the bomb will accomplish the same thing. With the destruction of both nations looming over their heads, nether isreal or iran will be willing to do anything other than yell at each other in another language.

The fact is in the whole history of mankind, there has never been a nuclear war, and neither iran, isreal or usa is stupid enough to do something that will lead to the complete and utter destruction of both nations.

I'm so good I have already make counter arguments to what you may say

Wrong person 1: Iran is irrational and will use the bomb on isreal no matter what.

Me: Wrong, history shows, that once a nation gets nuclear power they become less daring. If anything they have every reason because the USA bullies them. Iran is building the bomb to protect them self from the usa, which may be smart considering the military might of the nation. Besides as said above using a bomb would just bring about the destuction of iran. No one is stupid enough to destory their own country.

Wrong person 2: Iran might give the weapon to terrorists.

Me: wrong. Once again the bomb is used to protect iran from outside forces, Not to fuel a terrorist attack. Al-quada is not more likely to get the bomb from iran more than they are going to get it from somewhere else. Besides once nuclear material falls into the hand of terrorists, there is no way to know where is will end up. Not all terrorist attacks happen in USA and its allys. It could happen in another middle east country.

Once again if an attack did happen it would result in the end of Iran, This is totally irrational to think.

Wrong person 3: If Iran goes nuclear other nations might too.
Me: Wrong. History shows that when one nation gets the bomb other nations don't. Just iran having the bomb would be enough, Other nations don't need to follow suit.

Wrong person 4: We can embargo iran. That will stop them from getting the bomb.
Me: Wrong. History shows that if a nation is belt on getting the bomb, isolating them from the world won't stop them. Look at north korea. They did it, and since then the tension between north and south has cooled off.

The bottom line is that americans need to realize that having another nuclear armed nation would be a good thing. There is a history of nations becomming more peaceful when they go nuclear and there is no history of an arms race beginning in neighboring nations if one country goes nuclear.

TLDR: Power in middle east is imbalanced. Iran getting the bomb fixes this.