Omorose Panya
(?)Community Member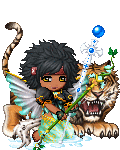 Posted: Tue, 17 Apr 2012 01:03:21 +0000
Kasumi of Vientown
TheSilverNoble
Yeah, not reading all that. Sorry.

I understand there is some dispute over the voices. I assume everything you brought up will come out in the trial if it's relevant- and I suspect much of it is.

My bigger point, and I know this seems like backpedaling, but even if Zimmerman was calling for help... he was following someone around in the middle of the night very sketchily. I believe he actually chased him at one point. If Martin attacked him, I think I might call that self defense- especially based on the stand your ground law.
Yeah, the media s still making that mistake, so I don't blame you for it. You see, the liberal media still says that Zimmerman ignored the dispatchers 'orders' and kept chasing Trayvon
This is a map of where this all occurred:
Click
.
Point C is where George Zimmerman was parked. When he got out to maintain line-of-sight with Trayvon, he headed towards Point E, passing through a dark area and losing sight of Trayvon. Apparently Trayvon was heading down the dark back area towards point D while Zimmerman stopped around Point E and spent 90 seconds finishing up his phone call with the dispatcher. Emphasis on
Zimmerman stopped!
After Zimmerman hung up, the facts get sketchy. Zimmerman claims he was heading back to his SUV, back through that darker area, and Trayvon attacked him, and in the struggle or something they somehow ended up getting the short distance to point F, which is where Trayvon died, which was right outside the witness John's house (Pont G).
We can't know everything that happened between Zimmerman hanging up and when John first spotted them, but we do know where Trayvon was when he got away from Zimmerman, and he was heading home, and we know he had a 90 second head start at least, so why didn't Trayyvon Martin make it home (at point D) that small distance in that 90 seconds?

The most probable explanation for all these facts based on where Trayvon was shot in relation to where Zimmerman was parked and where he finished his 911 call, is that Trayvon was heading home when his girlfriend called, and he talked to her, and he built up the nerve to go back and confront George Zimmerman.

Teenage boys will do incredibly stupid things if they think that they can impress a girl. That's human nature, at least for teenage boys, regardless of race..
The prosecutor has her work cut out for her if she truly believes Zimmerman is guilty of anything, the facts just aren't there and a lot of what George Zimmerman and the eye-witness said seems very credible.
If, as the evidence suggests, Zimmerman did stop following Trayvon, and if Trayvon truly came back and assaulted Zimmerman, than it was justifiable homicide/self-defense. By the time John came out and saw Trayvon on top of Zimmerman and Zimmerman yelling for help, well, what would you do?
Getting out of the car was foolish to begin with, but not illegal, and prior to the fatal incident there is a 90 second timeframe where Zimmerman stopped to talk to the dispatcher, so the only reason Trayvon wouldn't have made it home is because he chose not to, because he came back to confront Zimmerman, just like Zimmerman claimed.
People have claimed that Zimmerman walked or snuck after Trayvon during that 90 seconds, but there is no proof of that theory, and honestly if he had done as the whack jobs claimed the fight would have broken out much closer to Point D, and Trayvon would not have died in the place that he did.
The only situation that would explain why they were in the spot that they were at when Trayvon was shot is if Zimmerman did stop where he claimed and Trayvon came back, just like Zimmerman claimed.
lolwut
It is acceptable to ask questions, but it is unacceptable to atempt to fill in the blanks with no evidence to do so. Upon which direct evidence did you base your conclusion that that is the most probable explanation?
And how do you figure that "choose to go home or fight" are the only possibilities? Furthermore, in the threads in the main ED forum members have mentioned that he possibly did not want Zimmerman to know where his family lives, which is reasonable.