Kasumi of Vientown
(?)Community Member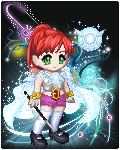 Posted: Tue, 01 May 2012 03:11:41 +0000
Wendigo
How would it aid Obama's re-election campaign for Zimmerman to go to prison?
African American's tend to not have the highest voter turn-out, so the obvious thing right off the bat is that this sort of thing inflames emotions and get a better voter turnout. That wasn't exactly the point I was trying to make, but yes, this propaganda campaign against George Zimmerman will probably help Obama get more votes and distract from Obama's disastrous economic policies.
Anyway, Obama will benefit most if Zimmerman is found not guilty, but it should even have to come to that. He shouldn't have been arrested to begin with.
The fact of the matter is that George Zimmerman should not have been arrested.
Quote:
"The best evidence we have is the testimony of George Zimmerman, and he says the decedent was the primary aggressor in the whole event," – Sanford Detective Serino told the Sentinel March 16.

"Everything I have is adding up to what he says.""
Indeed, even to this day there is not one cintilla of evidence ever presented after March 5th from any of the investigative teams including: the Sanford Police Department, Seminole County sheriffs office, Sanford District Attorney's office and investigation unit, Special Prosecutor Angela Corey and her 65 person investigative team, the Federal Department of Justice or the FBI, that adds one factual evidentiary item toward changing the position held by the investigators office March 16th.
Quote:
Three weeks ago, on Monday April 2nd, during an exclusive interview with the Sentinel, Police Chief Lee disclosed certain details of the investigation and during that session, attended by Detective Serino and others, Serino said his investigation turned up no reliable evidence that cast doubt on Zimmerman's account – that he had acted in self-defense.
Understand how important this is. Not one factual investigative piece of evidence has been added to the prosecution case since March 5th. Not one. Yet Zimmerman is in jail today, and was not on March 6th.
The reason is "
Media Evidence
."
Media Evidence is a strategic use of information presented by the legal team, in this case Parks and Crump, and used to specifically and intentionally sway public opinion. If you can build the public opinion strong enough, it can change the action of the politically dependent class of prosecutors in your favor.
When factual evidence does not support your demand for an arrest. A specific intentional strategy is to create media evidence.
Media evidence need not be real, it merely needs to appear to be real.
The goal is to change opinion, and subsequently force an action the opposing party would otherwise not have taken.
Such is the action of arresting George Zimmerman.

The media evidence was created by Trayvon Family Attorney Benjamin Parks. He delivered the framing for the evidence during his
strategic press conference on Tuesday March 20th
. Following the private 911 recorded screenings in Sanford Mayor Jeff Triplett's office on March 16th.
The strategy was formulated, and the media evidence with accompanying narrative was constructed during the time period after that meeting in the Mayors office, and prior to the
Press Conference
where Crump would sell it. (Created March 16, 17, 18, 19, and delivered to media March 20th.)
The media evidence which
formulated their forward strategy
consisted of:
Quote:
Release of all the 911 call tapes from both George Zimmerman and the witnesses (including the scream tape). From the mayor to the Trayvon Family Attorneys.
Creation of Sybrina Fulton claiming the screams on the call were from Trayvon. Which directly contradicted Tracy Martin's saying they were NOT Trayvon on Tuesday 2/28 at Sanford Police Dept with Detective Serino.
Discovery/Creation of Trayvon's on-line T-Mobile phone records Sunday 3/18 by Tracy Martin.
Discovery/Creation of Trayvon's girlfriend DeeDee and a series of phone calls leading up to his shooting evidenced within the phone records.
Discovery/Creation that DeeDee and Trayvon were on the phone for 6 hours and 40 minutes on 2/26 the date he was shot. (400 minutes)
Discovery/Creation of DeeDee actually hearing the confrontation between Trayvon and Zimmerman on the phone.
Discovery/Creation of DeeDee actually being in the hospital so distraught with grief she could not attend funeral services on 3/2 and 3/3.
Discovery/Creation of Chad Green (Brandy's 14-year-old son) being home with Trayvon waiting for his bag of Skittles from 7-11.
Discovery/Creation of Tracy Martin and Brandy Green returning home at 10:30pm on the night Trayvon was shot.
Creation that George Zimmerman was a 247 lb man of massive scale.
They later created media evidence that Zimmerman was not injured with the help of ABC News; And that George Zimmerman was not medically treated at the scene and the 2nd ambulance was cancelled by dispatch.
Press Conference Transcript
HERE